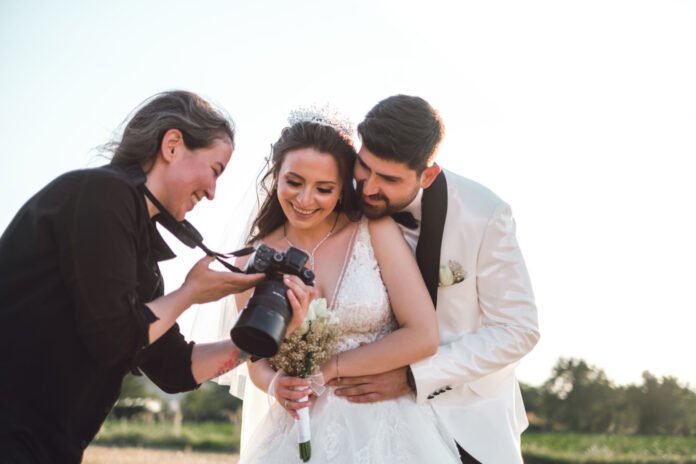 If there is one most beautiful gift of nature for earthly life, it is the beautiful relationship of marriage. Marriage is one of the happiest and most memorable events of all human life.
At this beautiful and pleasant time of life, if it is not properly planned, it becomes very difficult to handle.
For example, how many guests should be invited?
What should be our flower arrangements for the wedding day?
Choosing the best wedding dress is very important, how should it be chosen? Which vendor should I hire?
This happy occasion will become more beautiful if all these things are managed at the right time and in order.
So it requires timely preparation and accurate information.
Here are some tips to help you plan your wedding.
Set your budget first.
Budget is one first and most important element of the wedding because according to the budget you can invite guests and choose the venue for the wedding.
Once you have set this, Now you decide what additional arrangements you can do to make your wedding unique.
Before anything else, book your wedding planner.
A wedding planner can be very helpful if you are planning a wedding.
They can help you with everything from finding your dream's venue to finding the best vendors.
Also guides you through everything from budgeting to extra-essentials.
In the process of planning a wedding, he guides you to do everything right without any hassle and minimal stress.
Meet your vendors personally.
For the best arrangements for the wedding, I would personally ask you to meet the vendors, because on the big day you will have as much contact with them as with your invited guests.
So for the best understanding, you should meet them personally and guide them regarding your planning so that any trouble on the occasion of the big day can be avoided.
Don't hesitate by usage of technology in your wedding.
If you want to make your wedding a happy occasion, don't shy away from any new and extra arrangements, even if you have to use technology, to make your wedding ceremony unique.
The use of modern technology can also give you the opportunity to give your guests maximum time.
Before signing a contract, read it carefully.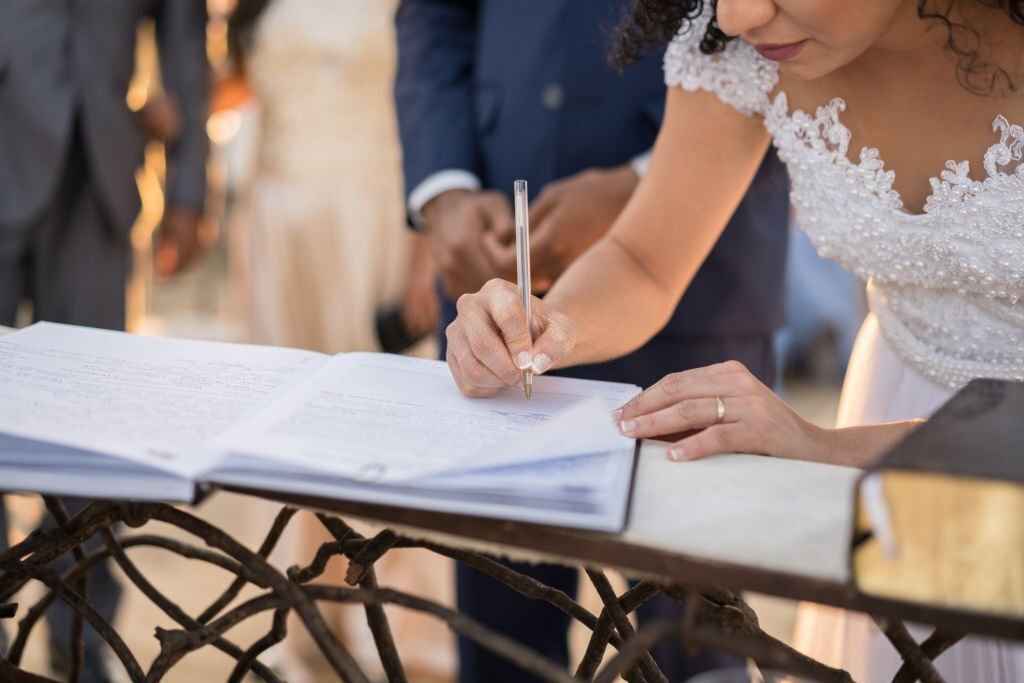 Anyone with a marriage contract would like to work very diligently.  Before signing the contract, read it carefully and then sign it.
And before you sign a contract, work on it and try to make it versatile.
For example, you should have a plan B in the contract that will not affect your program in case of any natural disasters.
Wedding guests: what to wear to weddings
So you have just got an invite to your friends wedding, but don't have a clue what to wear. Proper wedding guest attire varies greatly depending on the style of the wedding itself.
The Big Clue – Invitation
Your invitation will be your lifeline. Here you will find all the details for the big day. If it simply says dress code on there, then you'll be fine.
However, if it's a little more discreet, then look at the whole style of the invitation. If it's flowery and decorative, then this will be the scene for the wedding. If it's more of a jokey invitation it's best to say that you would be fine in smart casual.
Where is the Wedding?
Take another look at the invitation and see where the location of the wedding is going to be.
Outside
If the wedding is outside then don't wear anything too floaty, because if it's a windy day your dress will be blowing all over the place which will be rather embarrassing. If you know it's going to be on grass or even sand, then stay away from heels. Whilst heels will look lovely, they will only get stuck in the mud. Opt for a thicker heeled shoe or even a pair of satin-style ballerina pumps.
Inside
If the wedding is inside, then go for something a lot dressier, perhaps wear a floaty dress, this will enable you to move freely when having a dance on the dance floor.
A Daytime Wedding
So the wedding is in the daytime, try wearing a floral style dress, this will look ultra-feminine for the daytime.
A nice stylish skirt and a blouse/fancy top will also be great for a daytime wedding. Try to stay away from a dark-colored suit; this will only look like you're going to the office for a day at work. Pick out lighter colors.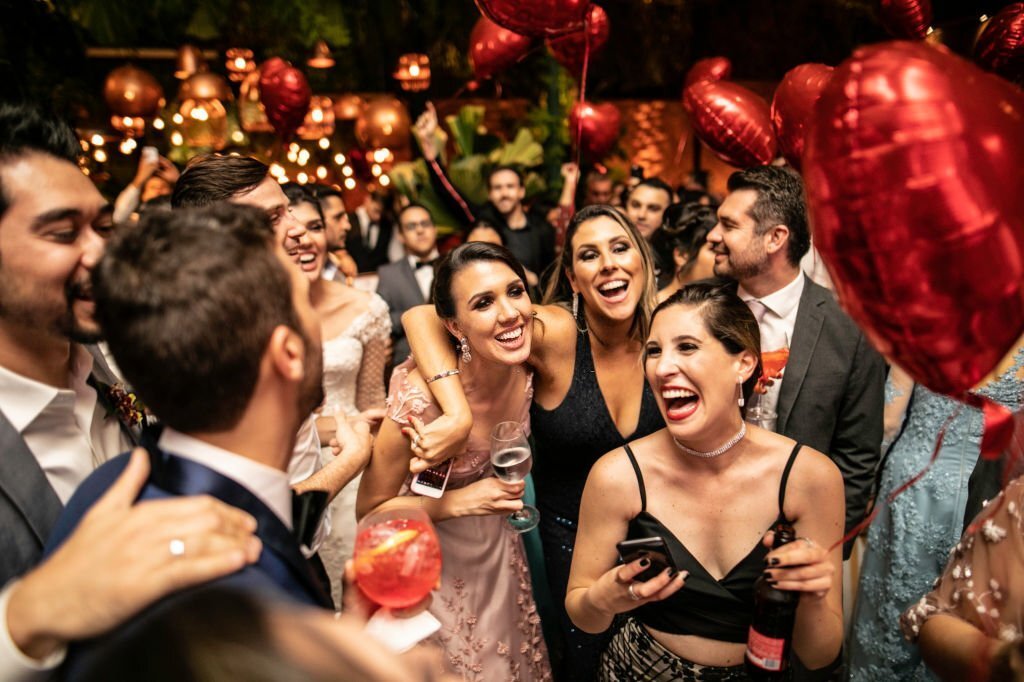 An Evening Wedding
The key thing to remember is to dress as if you are going out for a meal with your partner. Go for a nice dress, a Little Black Dress is always a popular choice.
A cocktail dress is also a perfect choice as it allows you to dance freely. For an evening wedding, there is also no harm in wearing darker colours such as black and steel grey.
You can also choose to wear an occasion hat of the fascinator.
The Don'ts
People make the same mistakes when going to weddings by wearing things that are either too dressy (you don't want to show up the bride) or clothes that just aren't acceptable:
White – this will only upstage the bride and therefore leave you feeling a lot more overdressed than you really need to be.
Black – do not wear black to a daytime wedding; opt for lighter and brighter colours.
Jeans – are an absolute no no. Unless it says on the invitation 'Wear Jeans' then you really mustn't.
Religious– if you're attending a religious wedding then do not wear a sleeveless or strapless dress. In some places of worship it is not acceptable to show too much skin. If you do have a strapless dress then cover up with a jacket.
Remember! What is most important for you and your partner.
If you want to make the wedding memorable, make sure that you do not compromise on the things that are important to you and your partner and also do not worry about small things.  Because doing so will give you peace of mind.
At the end of all this information, there is good news for you.
Based in London, Roberta Burcheri Events is a unique institution working for couples in the UK who dream of a sophisticated, unique, and rare wedding.
Their job is to implement the wedding plan according to the client's vision and dreams, with a special focus on style and everything.
Roberta Burcheri has the ability to create exciting and great events to suit your unique vision.
That is why the first choice for the people of England on this occasion is the Roberta Burcheri events.