Wedding is a very important part of our lives. But weddings without alcohol are just like a husk without grains.
Planning for a wedding an important task. But if you'll be in charge of providing liquor in bulk for a wedding is might seem like an overwhelming task.
But at weddings,  people may not enjoy without liquor because it is one of the important parts of weddings.
For an unforgettable wedding, from decoration to food planning is a responsible task. But one thing we should keep in mind is that Liquor must be a part of the wedding.
During the wedding, if you are given the task to supply liquor then you should plan everything from the choice to the supply of liquor.
For this purpose, we have a lot of information about serving liquor at weddings that how much liquor is needed?
Which kind of beer you should choose? And a lot of other information about providing liquor at weddings.
How to Make a Budget:
How much you want to pay for drinks at your wedding, of course, will depend on the type of options you want to offer your guests. It can be helpful to you to understand what you have options, now you can weighing them.
Your costs can bit based on the venue and alcohol package you have chosen.
If you want to provide a full open bar with premium liquors, The Knot puts the average cost at $4,147, while an open bar limited to cheaper spirits averages $2,550.
Selecting the Right Beer for your Weddings:
It depends on your budget. If you have a good budget for a drink then you can select the best beer in bulk for your wedding.
The selecting of beer for several weddings is on most grooms' to-do lists. Selecting the right beer for your wedding is a very simple task.
The foremost popular beers within the USA are Bud Light, Miller Light, Budweiser, and Coors Light. You can order imported beers if you have a good budget for them.
You can select Popular Imported Beers: Model, Corona, Heineken, Stella Artois, Newcastle, Amstel Light, Dos Equis.
How much Beer Do you need at your Weddings: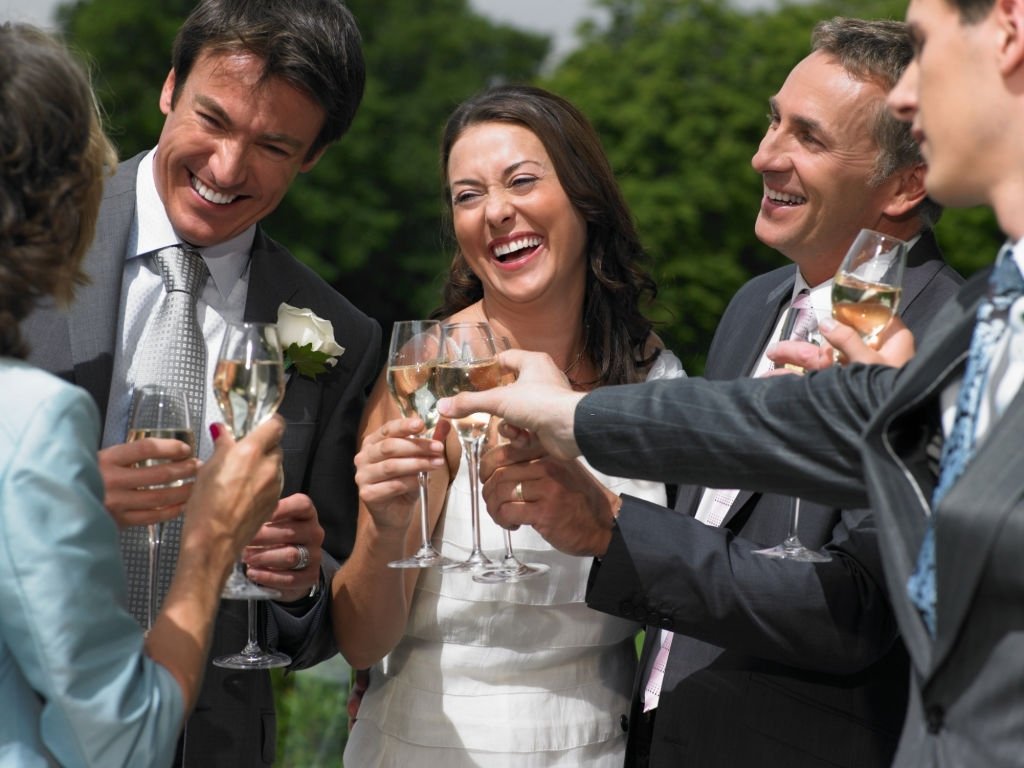 The next thing which you should do is to calculate that how much alcohol is needed for your wedding.
For this purpose, the general rule is to have two beers per guest per hour in the wedding ceremony.
First of all, calculate how much alcohol you need at your wedding.
Multiply the number of guests by how many drinks they'll have each per hour then multiply that by the number of hours of your wedding reception.
Always buy beer more than you need because some people idle the beer at weddings.
Liquor Store:
The most recommended online Liquor store is a wholesale shop of, wine, cocktails, beer, etc. where you can buy beer in bulk for your, weddings, parties, etc.
At the liquor store, you can get pre-packaged liquor, typically in bottles. Liquor stores can provide us, what you want at your wedding from domestic beer to imported beer.
Because of this, it is advised that for your weddings, contact the liquor store to get the best beer and save money. Liquor stores also offer discounts on your weddings and parties.
Wedding Alcohol near Los Angeles, US
Juicefly is a premium Los Angeles wedding alcohol beer, wine, and spirits retail store and delivery service in Los Angeles! They have the best assortment of your favorite alcoholic beverages, available in-store or delivered right to your door.
Customers prefer juicefly because of its quick delivery service, which genuinely distinguishes them from others in the market.
They make it as simple as possible for you to receive high-quality products delivered directly to your door.
Their unrivaled delivery service provides free delivery for purchases over $50 on the West Side in less than 30 minutes and free delivery for orders over $100 throughout Los Angeles in less than One Hour.