A holiday shopping guide may be a helpful resource for both buyers and retailers during one of the busiest periods of the year for consumers — the Christmas season.
A shopping guide can aid merchants in promoting their goods and boosting holiday sales.
Besides, it offers customers valuable details about the products that are delivered, their aspects, and their costs, making it easier for them to make wise purchasing decisions.
A holiday shopping guide can also promote particular discounts and offers that can draw shoppers to particular shops or websites.
In general, a holiday shopping guide is a successful strategy to engage and enlighten customers while increasing sales for merchants.
In this article, we will provide a holiday shopping guide for people of all ages. Also, see the shopping interest category of people of all ages. 
And finally, we'll take a look at some new trends and the best saws.  If in your busy life, you find time for shopping only on holidays, then this article is very useful for you. 
In which you will be provided complete, best and easy information regarding the holiday.
So let's come, now we first provide a shopping guide for the youngest children, then move on to the older ones.
Age Group 1: Infants and Toddlers
Shopping for newly born babies and toddlers can be difficult, especially with the variety of playthings in the market nowadays.
Toys should, however, not just be enjoyable; they should also support sensory development, offer interactive and educational elements, and adhere to safety regulations.
Toys with various textures, colors, and shapes are best for stimulating the senses. Soft toys that rattle, squeak, or make other noises, for instance, can aid to activate a baby's hearing.
Tactile stimulation is offered by toys made of various materials like corduroy, plush, or satin. They also promote self-discovery and better hand-eye coordination. For newborns and toddlers, interactive and educational toys are particularly crucial.
These toys ought to promote discovery, problem-solving, and imaginative play. Blocks, puzzles, and shape sorters are a few examples. These games promote socialization as well as cognitive and motor growth.
When buying toys for babies and toddlers, safety concerns are crucial. Make sure the toy has no splinters or loose threads that can be ingested.
Make sure the toy is age-appropriate, does not have any sharp edges, and does not provide any choking concerns.
Always look at the box to see what age range is suggested. when shopping for infants and toddlers, consider toys that aid in sensory development, have interactive and educational features, and meet safety considerations.
With these guidelines, shopping for infants and toddlers can be fun and rewarding.
Age Group 2: Preschoolers and Kindergartners
Toys for imaginative play and creativity: Look for toys that will encourage your preschooler or kindergartner to use their imagination. Examples include dress-up clothes, building blocks, play kitchens, art supplies, and musical instruments.
Intro of STEM concepts: STEM means; science, technology, engineering, and math. These subjects are very significant for developing habits of problem-solving, critical thinking, and logical reasoning talents. Consider buying toys that introduce STEM concepts, such as building sets, puzzles, and simple science kits.
Outdoor play and physical development: Outdoor play is an important part of a child's physical development. Look for toys that encourage them to run, jump, climb, and explore. Examples include balls, bikes, scooters, and playground equipment.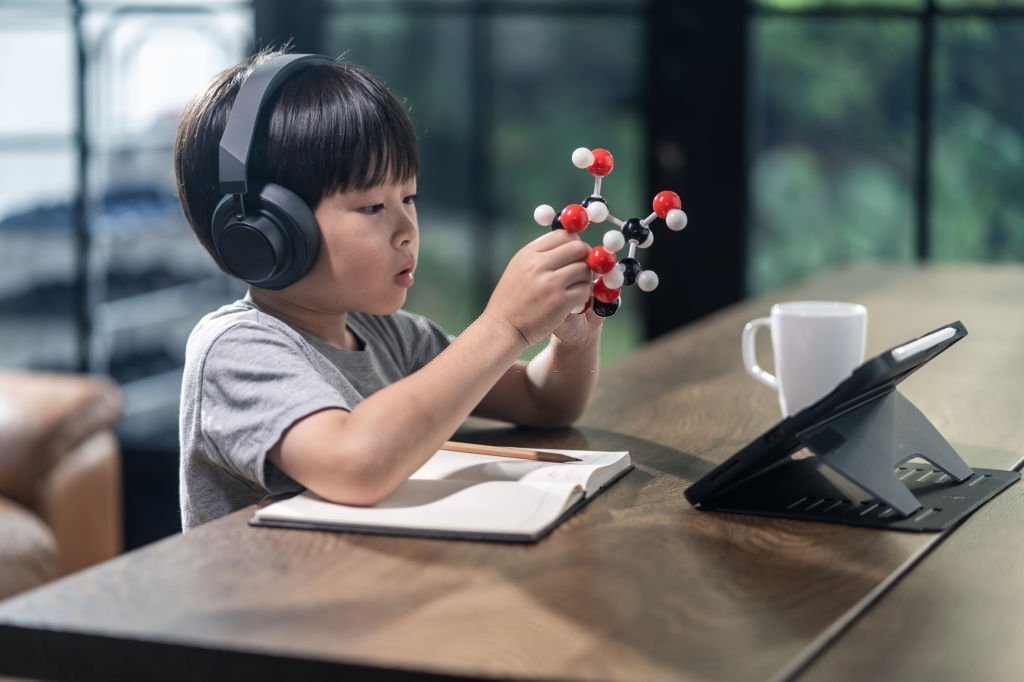 Overall, aim for toys that are age-appropriate, safe, and educational. Encourage your child to play and discover, while keeping in mind their interests and strengths.
Age Group 3: Elementary School Children
A holiday shopping guide for elementary school children is given, For Educational toys that promote critical thinking Look for toys that challenge your child's thinking skills.
Examples include building sets, science kits, math games, and logic puzzles.  Coding and robotics are becoming increasingly important in the 21st-century job market.
Consider buying toys that introduce coding and robotics concepts, such as programmable robots or coding games.
Board games and puzzles are extraordinary ways for children to interact with others and acquire social skills. Look for games that require cooperation, strategic thinking, and problem-solving.
Overall, aim for toys that are age-appropriate, safe, and educational. Encourage your child to explore and discover new interests, while keeping in mind their abilities and strengths.
By handing over a variety of toys that enable learning and social interchange, you can enable your child to develop important skills that will serve them well throughout their lives.
Age Group 4: Preteens and Teenagers
Look for devices and accessories that fit your needs and preferences. If you're into music, consider buying a wireless speaker or a pair of noise-canceling headphones. If you're into photography, get a high-quality camera or smartphone with a good camera.
Check out online reviews and ratings before making a purchase. Look for trusted tech blogs or YouTube channels that review gadgets and accessories.
Don't forget to buy protective cases or covers for your devices. Look for cases that are durable and offer good protection against scratches and drops. 
Choose a gaming console that suits your gaming needs and budget. Popular options include Xbox, PlayStation, and Nintendo consoles. Look for interesting and popular games in your preferred genre.
If you like sports games, consider getting FIFA or NBA 2K. If you want action games, check out titles like Call of Duty or Assassin's Creed.
Consider buying a subscription to online gaming services that offer a wide selection of games and online multiplayer options, such as Xbox Live or PlayStation Plus. 
 Visit arts and crafts stores for supplies and inspiration. Look for stores that offer a wide range of materials, from paint and brushes to fabrics and beads.
Attend workshops or classes to learn new techniques and skills. Local community centers or art studios may offer classes in painting, drawing, pottery, or other creative disciplines.
Check out online tutorials and DIY blogs for inspiration and instructions. Many crafters and artists share their works and tips online, so use their expertise.
Age Group 5: College Students and Young Adults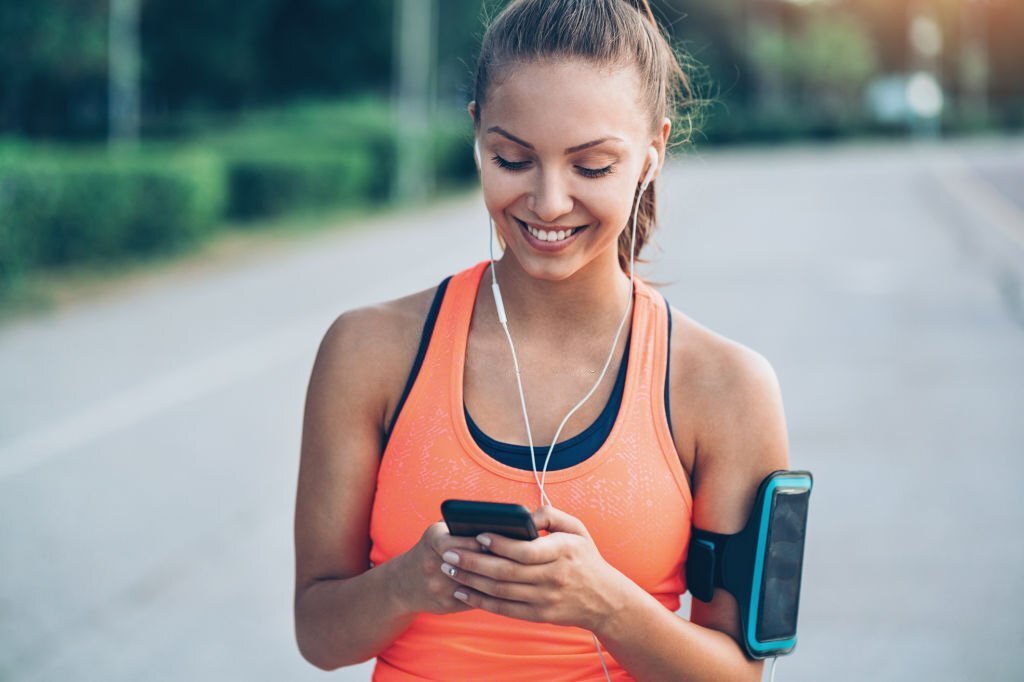 Smart home devices and automation: Consider a smart assistant such as Google Home or Amazon Echo for hands-free control of your devices and household tasks.
Smart plugs and switches allow you to automate your appliances and lamps to simplify your daily routine. Smart thermostats such as Nest or Ecobee help you save energy while keeping you comfortable by learning your habits and preferences.
Productivity tools for studying and work: Noise-cancelling headphones for focused studying and working. A laptop stand for a comfortable and ergonomic work setup. A smart notebook such as Rocket Book for digitized note-taking and organization.
Fitness and wellness gadgets: Consider a fitness tracker such as Fitbit or Garmin that tracks your daily physical activity and provides insights into your health. A yoga mat for easy and comfortable at-home exercise. A smart water bottle such as Hidrate Spark tracks your hydration and reminds you to drink more water throughout the day.
Age Group 6: Adults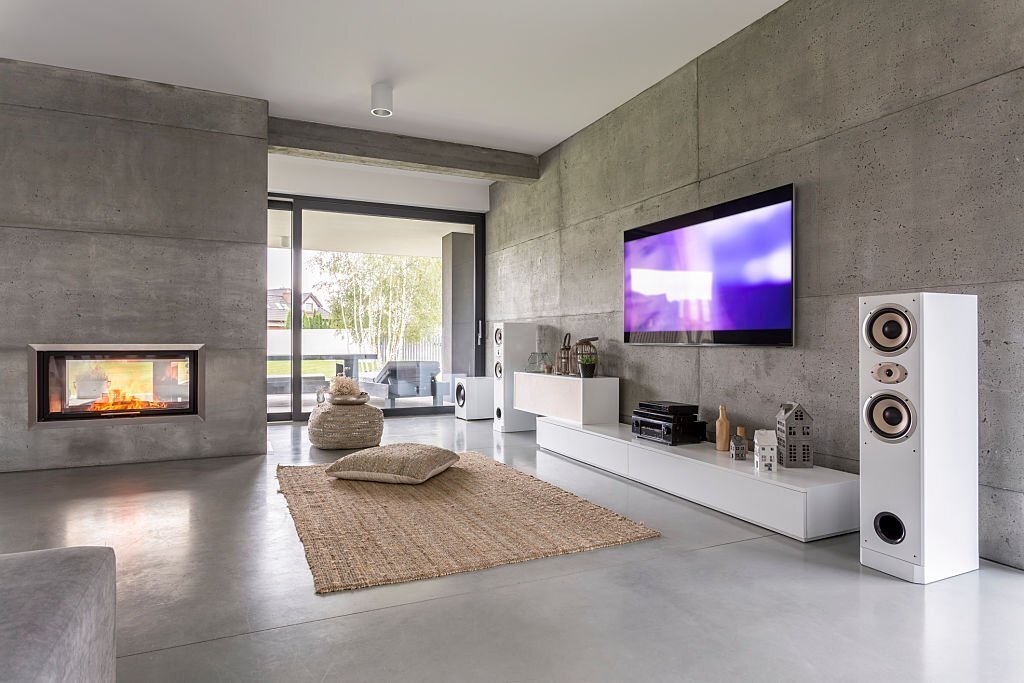 Home entertainment systems: Consider getting a sound bar for improved TV audio quality. Research streaming services and devices (like Roku) to maximize movie and TV-watching options. Look into smart speakers, like the Amazon Echo, for hands-free music playing and voice-controlled home automation.
Kitchen gadgets for cooking enthusiasts: Sous vide machines provide precise and easy cooking results. Immersion blenders are versatile and can be used to make soups, smoothies, and more. Instant Pots are all-in-one cooking appliances that can replace multiple kitchen gadgets.
Books & e-book readers: For online readers, the Amazon Kindle is a  famous and cheap opportunity. Non-fiction books on topics like cooking, travel, and self-improvement are great gift options. Consider purchasing a subscription to a book club's service, like Book of the Month or Audible. 
Age Group 7: Senior Citizens
For visually impaired seniors, consider purchasing braille devices, large screens, or audiobooks for comfortable reading.
Mobility aids like walkers, canes, and motorized scooters can help seniors with mobility issues.
Assistive technology like smart home systems, alarm systems, and home automation devices can help make daily life easier.
Craft kits or hobbies like knitting, crocheting, or painting can provide seniors with a relaxing and fulfilling pastime. Puzzles, board games, and brain teasers can keep the mind active and stimulated.
Fitness equipment like resistance bands, recumbent bikes, or water aerobics gear can help keep seniors active and healthy. Memory games, like matching cards, can aid in cognitive function improvement.
Digital picture frames or personalized memory books can help seniors reminisce and remember loved ones.
Omega-3 fatty acids, ginkgo biloba, or vitamin E these nutrition's are supposed to work for improvements in memory.
Interesting category 01: Outdoor enthusiasts
A holiday shopping guide is very important for those who have no time for shopping except on holidays. It can be the most thrilling and daunting duty of the year. With a myriad of choices obtainable, preferring the ideal gift can be totally tough.
However, if you know the interests of the person you are buying for, you can streamline your search to specific categories. Two exciting categories are outdoor enthusiasts and gamers and tech geeks.
For outdoor enthusiasts, Camping and hiking gear, sports equipment, and adventure and travel gadgets make excellent gift choices. Camping and hiking gear like sturdy tents, sleeping bags, and backpacks are a substantial must-have for outdoor enthusiasts who value exploring nature.
Sports accessories like hiking boots, trekking poles, and water bottles can help improve the hiking and camping experience.
Additionally, adventure and travel gadgets like solar-powered chargers, portable water filters, and GPS trackers can make their outdoor escapades more enjoyable and safer.
Interesting category 02: Gamers and Tech Geeks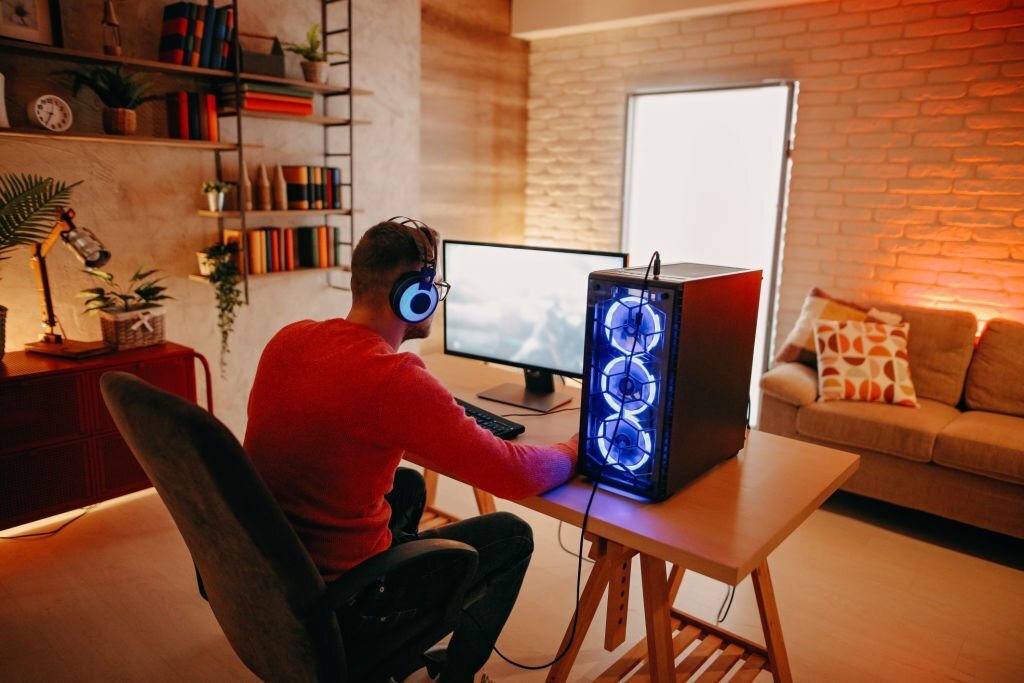 Gaming and tech geeks are also fascinating categories to consider. Gaming consoles and accessories like controllers, headsets, and gaming chairs are popular for gamers.
High-performance PC parts like the latest graphics card, processor, and RAM advancements can help PC gamers take their gaming to the next rank.
Virtual reality and augmented reality devices, like Oculus Quest or Microsoft HoloLens, provide the ultimate gaming experience.
They can immerse players into a new world, making them the envy of other gamers.
Interesting category 03: Creative Minds
For those who love to express themselves through various arts and crafts activities, this category is perfect.
Emphasizing art supplies and craft kits, photography and videography equipment, musical instruments, and accessories will make them feel appreciated.
You can check out a variety of art sets that could include watercolors, pastels, oil paints with different brush sets, or a calligraphy set for developing craft skills.
Additionally, photography and videography equipment like camera bundles, lenses, and lighting equipment, could make an aspiring photographer's year.
Furthermore, musical instruments and accessories like keyboards, guitars, and quality earbuds could inspire a music lover endlessly.
Interesting category 04: Book Warm and Writers
This category is perfect for bookworms and writers who enjoy immersing themselves in fictional worlds and crafting literary masterpieces.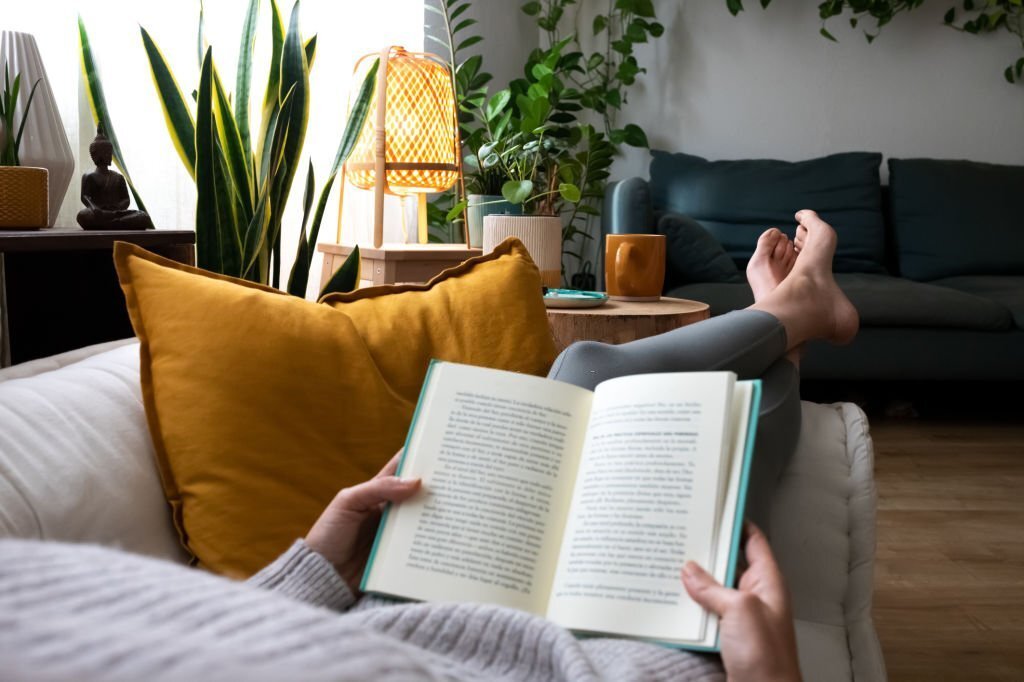 Emphasizing bestselling books and literary classics, e-readers, reading accessories, and writing tools and journals will make their holiday season unforgettable.
Finding the bestsellers in various genres, from thrillers to historical fiction or poetry, could be a treasure trove.
E-readers like a Kindle or Nook provide an opportunity to access hundreds of books on one device, which could save expenses and space.
Complimenting their reading habits with accessories like a clip-on reading light could be handy, while a leather-bound journal with high-quality pens could inspire creativity when writing. 
Interesting category 05: Health and Fitness enthusiasts
If you're shopping for someone who prioritizes their health and wellness, think about getting them items like fitness trackers and smartwatches to help them stay on top of their workouts and goals.
Home gym kits like yoga mats, resistance bands, and weights could also be an outstanding alternative for individuals who like to work out from the ease of their home.
Nutritional supplements and wellness devices like protein powders, vitamins, and meditation apps can help round out their healthy lifestyle.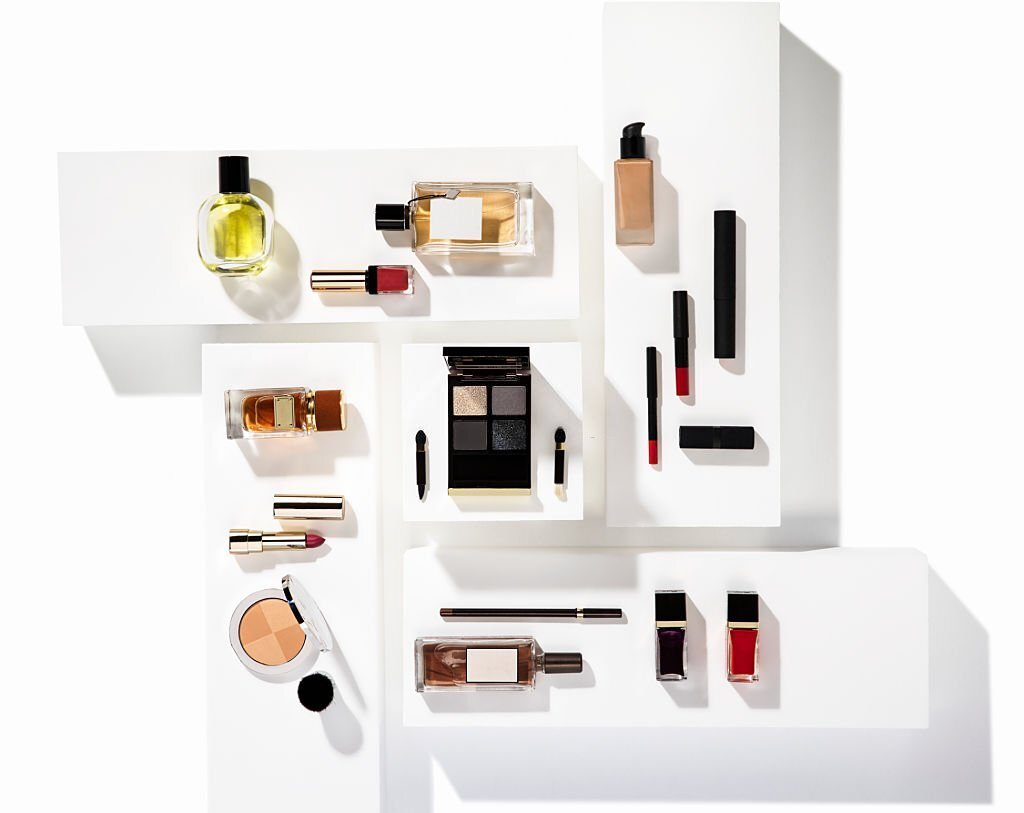 Interesting category 06: Fashion and Beauty Lovers
For those who value jewelry here is a holiday shopping guide for jewelry to keep them updated and guide about the latest style and beauty trends, For those who love fashion and beauty, they must have the latest trendy clothing and accessories.
Consider shopping for statement jewelry, scarves, hats, and handbags that complement their individual sense of style.
Skincare and beauty products like face masks, serums, and lip balms can also be great options.
Hair styling tools and cosmetics like curling irons, straighteners, and eyeshadow palettes can complete their look.
Trends and recommendations
Holiday Shopping Trends: Online shopping has increased for all age groups due to the pandemic.
Gift cards and experiences are popular for adults.

Tech and educational toys are popular for children.

Clothing and accessories are popular for teenagers.
Recommendations for Holiday Shopping:
For infants, consider practical gifts like clothing, blankets, and baby gear.

For children, purchase educational toys or tech gadgets that encourage learning and creativity.

For teenagers, consider fashion items, sports equipment, or tech gadgets.

For adults, think about gifting experiences or practical items.

For senior citizens, consider practical gifts like warm clothing or assistive devices, as well as sentimental items like photographs or keepsakes.
FAQs
What are some budget-friendly options for each age group?
Budget-friendly options vary per age group, but some could include: board games, puzzles, art supplies, books, and basic tech gadgets.
How do I choose age-appropriate toys or tech gadgets?
Consider the age range and skill level of the child, read reviews, and look for safety certifications.
Are there any eco-friendly options available?
Yes, there are eco-friendly options available such as toys made with sustainable materials or tech gadgets with energy-saving features.
Where can I find the best deals and discounts during the holiday season?
Check online marketplaces, sign up for retailer newsletters, and compare prices to find the best deals and discounts.
How can I ensure the toys or tech gadgets are safe for use?
Look for safety certifications and read reviews from other parents before purchasing.
Are there any recommended brands or specific models to consider?
Some recommended brands for toys include: Melissa & Doug, Lego, and Fisher-Price. For tech gadgets, consider Apple, Samsung, and Amazon. Specific models may vary depending on the child's interest.
Conclusion:
In conclusion, the key to a successful holiday shopping experience for loved ones of all ages is they must be aware of holiday shopping, for this purpose they must read a holiday shopping guide.
Selecting thoughtful gifts that cater to their interests and needs. It is important to make informed choices by researching and comparing products to ensure the best purchase.
We hope that this holiday shopping guide will inspire readers to find the perfect gifts for their loved ones and have a joyful shopping experience.
Happy holidays!