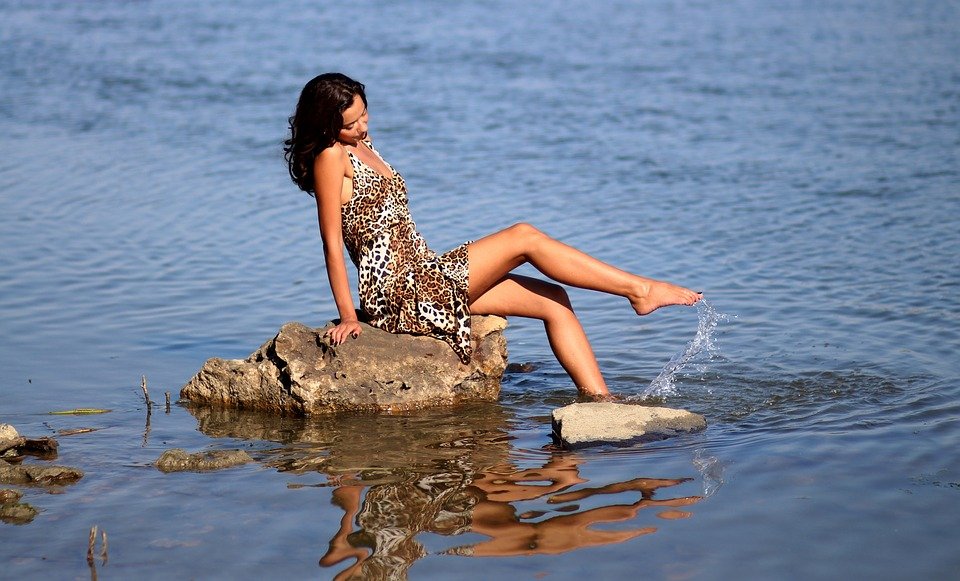 Nowadays, animal prints are in Trends.
This print captures many hearts and wardrobes.
Varying from leopard to zebra print and from crocodile to snake print. Sometimes a single subtle copy, to a complete outfit of combined prints.
There is a suitable print for everyone. And they are Hot!
But which prints are there actually all? And which print suits you best? Do you want to find out?
Then read on!
Leopard Print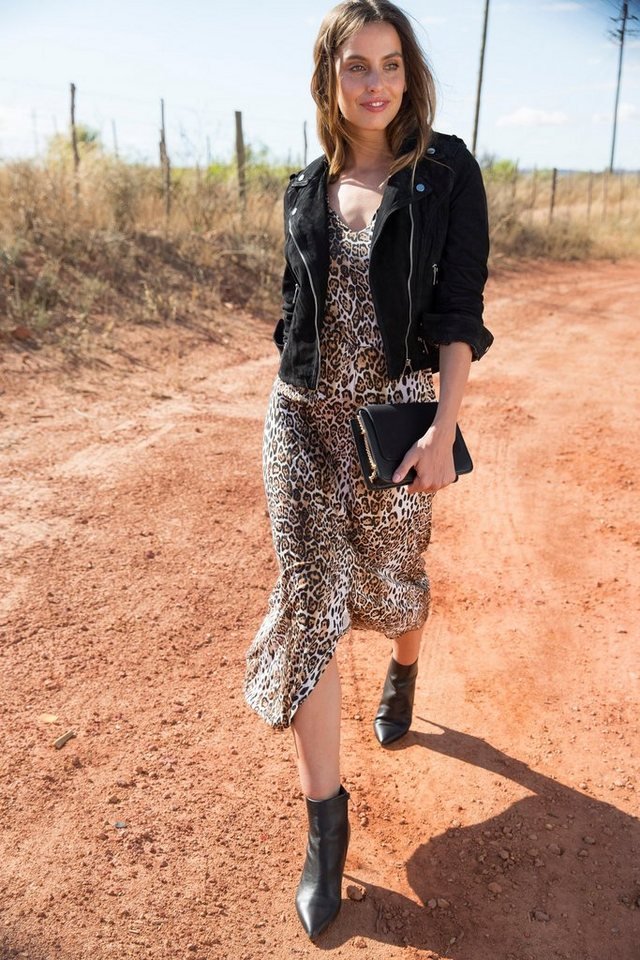 Perhaps the most popular animal prints today, the leopard print.
It has become a real trend, and we will continue to see it for the time being. It is, therefore, one of the best autumn trends of today.
There are several ways to wear this print.
The goal here is to show the edition to its best advantage and to prevent it from becoming ordinary.
Do you like a little color in your closet? Then buy a colored version with leopard print.
For example, by combining a leopard print dress with a leather jacket and a pair of sturdy black boots, you can prevent it from becoming too much.
Isn't this for you?
Another fun option is to combine your everyday outfit with a few leopard print accents, such as accessories.
Think of a hip clutch or shoes with a print.
Snake Print
We also see this print coming back more and more.
This print is sometimes more challenging to combine, but with the right tips & tricks, you can Rock this look! ⚡
A snake print can get quite trending. Now, it is wise to combine the edition with colors from the print itself.
Often these are gray, white, cream, or black shades.
In addition, it is useful, if you want to keep it quiet, not to combine several snake print items with each other.
Also, for this trend, it is possible to combine your outfit with snake print accessories.
With a subtle accessory, you can never go over the top, such as a pair of shoes.
Would you instead, your item become a real eye-catcher? ?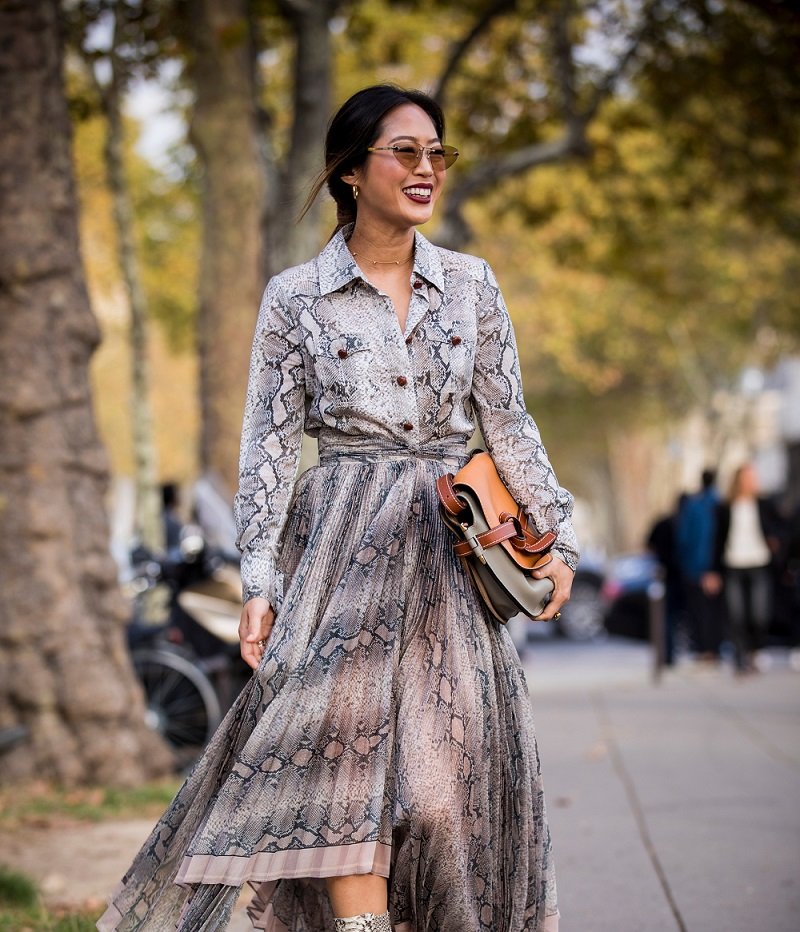 Then buy a lovely snake print dress or jumpsuit in a bright color and combine it with black boots and tights.
This focuses attention on your clothing or jumpsuit.
Zebra Print
This print seems to have been less in the spotlight for a while.
Yet this is a print that we are increasingly seeing. ?
The handy thing about this, usually black and white, print is that it can be easily combined.
So you can easily connect black or white garments, but a primary color also fits.
If you find it exciting to go for an animal print, but still like to follow the latest trends, the zebra print is ideal.
It is less noticeable than the above photographs and more comfortable to combine into an outfit.
So you are subtly hip in a subtle way, and you can get used to the animal print trend!
What other Prints are There?
The above animal prints are the most common, but there are more!
For example,
we should not forget the crocodile print. This print has a more chic look.
In addition, you could, of course, go for something completely different, such as a feather pattern or a cow print.
We generally see these animal prints less often, but if you want something else, this can be the print for you.
ref: Leopard print dress at Boohoo Here you can find the Best Fashion Stores & Enjoy the Savings
There are plenty of fun animal print dresses, pants, blouses, accessories, and other fun items for this fall!
Which print (s) do you go for?
Do share your comments bellow ?