On my blog, I pay a lot of attention to clothing and fashion and less to Lingerie.
While lingerie is also quite important, a beautiful set under your outfit can make you feel more confident, and certain clothes can look more delicate.
For example, if you wear a tight dress, it is a good idea to wear seamless underwear or possibly shapewear underneath.
In this article, I would like to pay more attention to this topic and give you some useful tips that you can consider before buying lingerie.
Know What You Feel Good in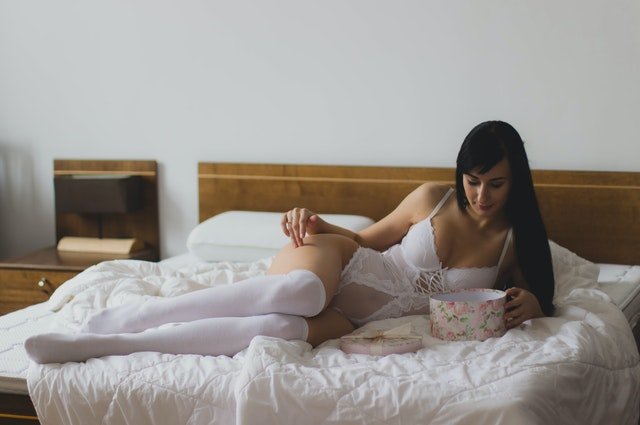 It isn't just about when you buy lingerie.
If it comes to purchasing any dress, comfort, and trust when wearing, it is a big priority.
No matter how good a piece of clothing is, investing your money on, it is only worth it if it makes you feel comfortable and confident about it.
The Right Size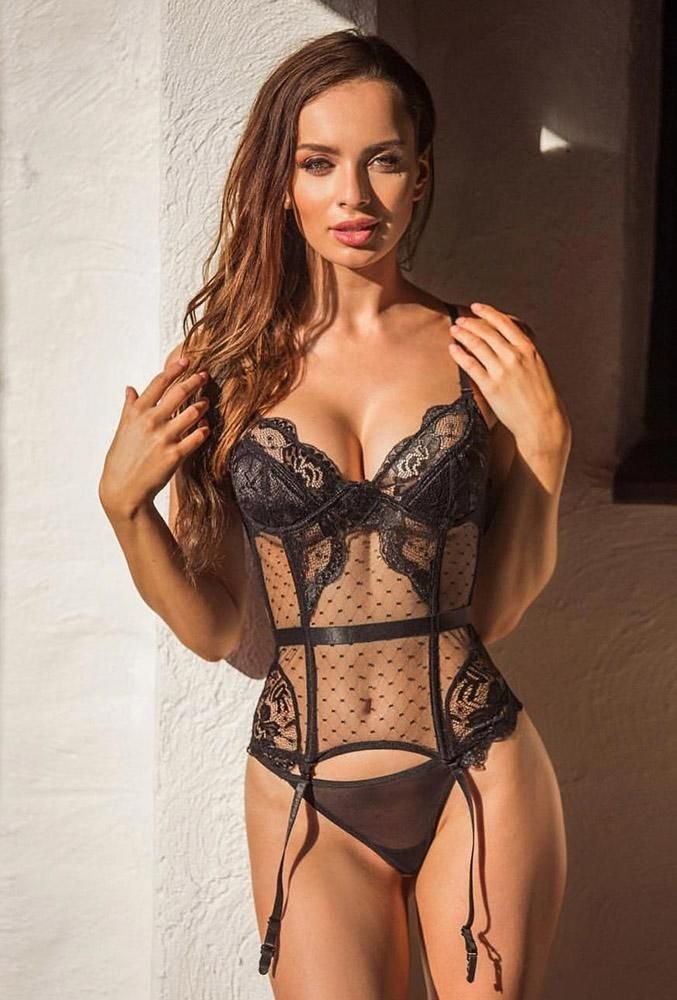 Many women walk around with the wrong bra size, so it is a perfect idea to have your breasts measured in a lingerie specialist store.
You can also find measurement instructions online so that you can do it yourself if you find it more pleasant.
Do this every few years.
It seems that breasts change your whole life; this is partly due to the influence of hormones, having children, losing weight or gaining weight, getting older, etc.
Choosing the right size actually also applies to your underpants.
For example, if you wear too small hipster, this can start to cut, which you see through your clothes and this is, of course, not comfortable.
Choose the Right Underwear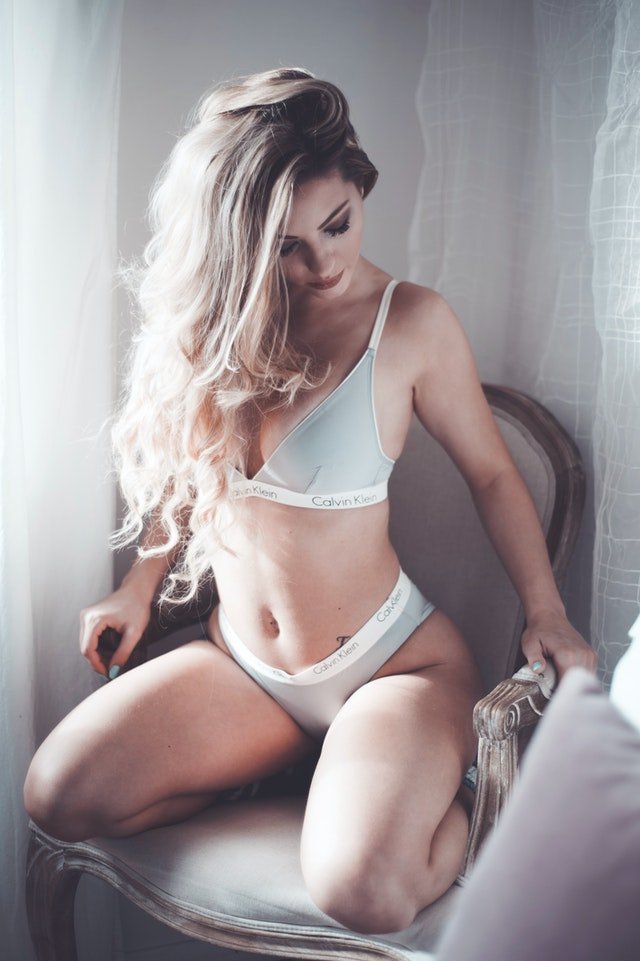 Sometimes you may want your lingerie to be slightly visible.
For example, it is adorable to wear a bralette under a top or dress that is somewhat low-cut.
But sometimes you also want your lingerie to be invisible, for example, when you wear tight-fitting clothing.
Then choose underwear without seams and choose the right color.
By the way, did you know that red lingerie is very suitable to wear under white?
You could also take a look at bridal lingerie, here you will often find an extensive range with beautiful lingerie that usually fits well and is invisible.
Colors Make a Huge Difference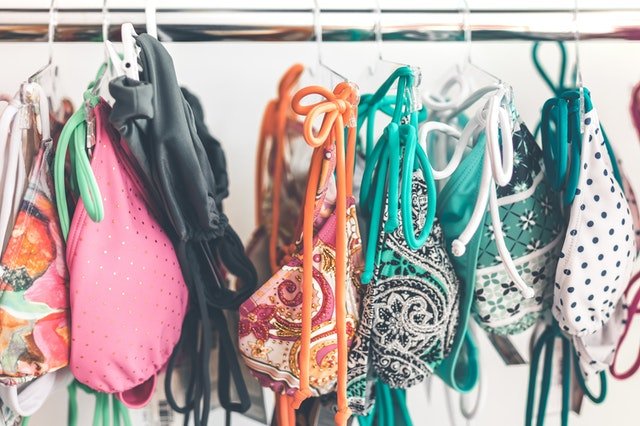 Apart from the wide range of styles, lingerie also provides so many shades in each of the pieces that make each of them as amazing as before. 
You can still get the ones that really catch your attention, but you need to remember how the color will look on your body first.
Bright colors may seem more attractive for darker skin tones, and lighter-skinned ones may even rock their sex appeal with some vibrant and neutral colors.
Check Which Bra type Suits your Breasts
Not only choosing the right size is important when buying, you should also pay attention to the kind of bra.
Because not every type of bra suits your breasts.
You have all sorts of different types, such as bras with underwire, push-up, padded, non-padded, bralette, etc.
If you have small breasts and want to make them look a bit bigger, then a padded bra is a suitable choice, while for someone with big breasts, this is not necessarily.
Also, all breasts are different, and one bra, for example, has full cups, which is very suitable for someone with a complete bust.
In any case, it is a good idea when you go shopping for a bra that you take all kinds of bras from the racks to find out which type suits you best.
And don't forget to wear your clothes over it.
Look Into the Fabric
You could go to a store and come across a beautiful collection of lingerie to-die-for, which you need to get.
It can end up looking good on you as well when you put it on.
But does the fabric just as well feel? Finally, I always find it important to look at the fabric that the lingerie is made of.
I personally like natural materials such as cotton and bamboo.
Especially in summer, wearing synthetic underwear is not very helpful. It is nice when you choose a material that still breathes, such as cotton and bamboo.
Besides, synthetic underwear is also not very good for your natural flora down under, and so it is better to choose a natural material or at least a mix.
Highlight Your Body Figure
Lingerie helps show the fullest beauty the body can deliver.
Or if you do have assets that you want to show off, like a decent bust or a curvy waist, why not make the lingerie look even better?
For those who like to show off their breasts, wearing corsets, shelf bras should be considered.
Those who want to make their bottom more enhanced should wear thongs, garter belts, or even cheeky panties.
Lingerie was built to meet the needs of showcasing whatever part of the body females tries to show off in their underwear while feeling good.
When it's a Gift
Some people, particularly couples, buy lingerie on any occasion to give each other a present.
Once you pick it out, always sure that you know the measurements of who you send it to.
Pick something you know they're going to look good in too. Just make sure your gift as early as possible.
There might likely be a fitting issue or something they don't like, and you can quickly return it if the need arises.
How You Can Save on Lingerie?
During these tough times, you need to be able to save on your clothes while not neglecting to look sexy. So for lingerie savings and sexy apparel discounts, check out the merchants featured through zivame coupon and get amazing deals.