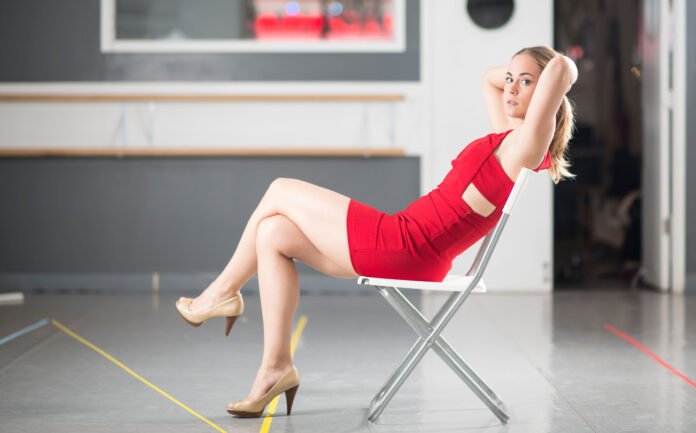 Your Casual Bodycon Dress In style
So, you have the trending bodycon dress in your closet right now. But you are not that sure how you can mix and match it to outwit your boring OOTD.
Bodycon dresses live up to their name as it fits your curves and emphasizes the shape of your body.
Also, the clothing is lightweight and does not need too much space in your closet.
This dress can suit any casual event because it needs not to have too much Accenture on it. You can make some simple styling hacks to make your clothing more attractive and cozier.
We will share with you some simple and easy-to-follow bodycon dress styling for your everyday needs. It may be to look as casual as you can get or in a professional mode; we got you covered.
If you are in a dilemma on how to look casual with your bodycon dress, then these simple mix and matches might help.
1. Pair Your Dress with Sneakers
The most convenient and might be the easiest way to get your OOTD done is to wear a pair of sneakers.
Wearing comfortable shoes can make your casual look stylish and fabulous. You can choose any style you want but be careful to pick the right color and style.
2. Pair Your Dress with Flats or Sandals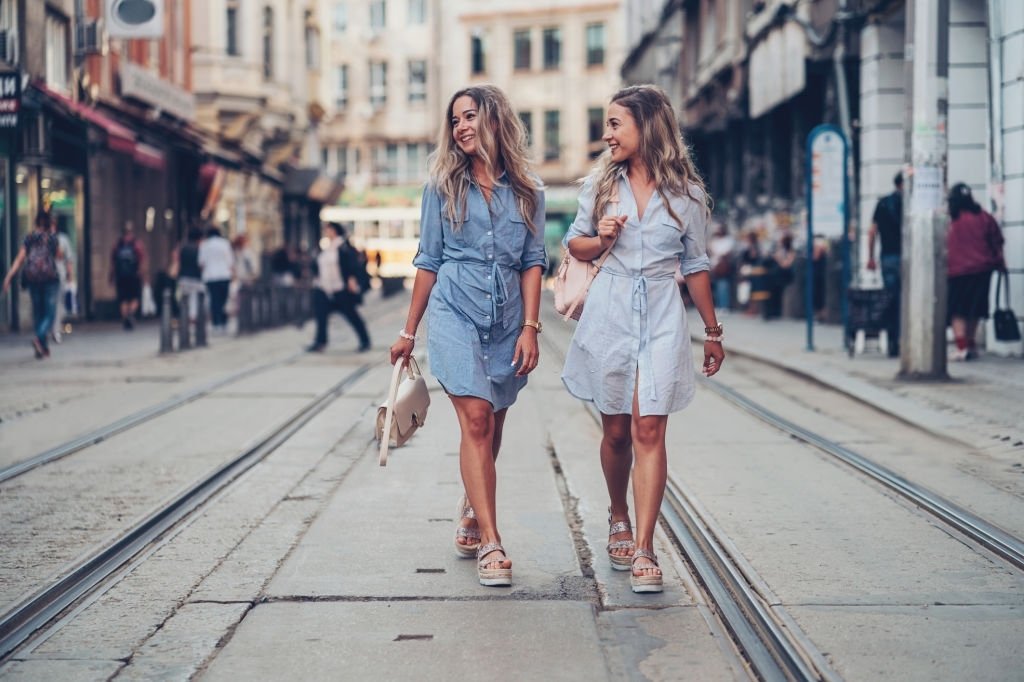 If you are comfortable having your sandals on or some flats, the pairing also works. This type matches with your bodycon dress are ideal for some date nights or office clothing.
You can add a little twist by pairing it with some neutral-colored dress and bright-colored sandals. You can also coordinate it with a plain colored dress and some flats.
3. Choose A Good Bag
Whether you like to go on errands or take a walk, carry a good bag with you. It's good to have either a tote bag or sling bag to complement your stylish bodycon dress.
Take note that carrying a bag adds a little sophistication to your OOTD. It also serves its purpose to be a place where you put your essentials.
You can look for some styles that can make your pairing work. It can be like having a handbag paired with sandals for your office attire.
4. Layer Your Clothing
You can spice up your chance look by pairing your bodycon dress with some good extra clothes.
Some suggestions are scarves, blazers, coats, and denim jackets. It all boils down to how great you can make a nice layer above your dress.
On some occasions, like winter, wearing a trench coat couple with a scarf and good boots is one iconic style. Take consideration not to over-layer yourself as it also makes you uncomfortable.
You can pick simple top-ups to your dress to make it more casual looking. You might end up being stuffy when you put everything to achieve good layering.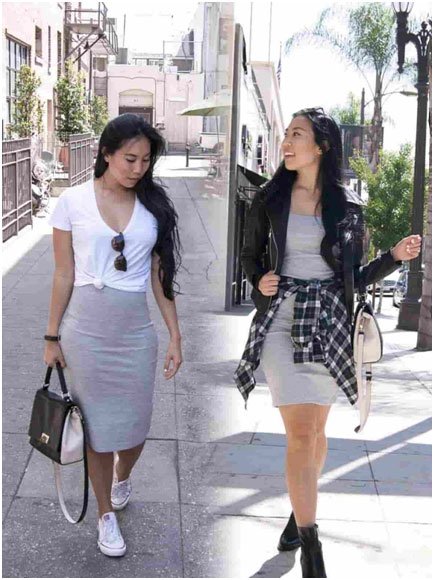 5. Add Some Accessories
You can combine some essential accessories to complement your bodycon. Having extra pieces of jewels adds up to your chic vibes.
You might want to wear watches, pieces of earrings, bangles, or some cute necklace.
Please do not put too many accessories because it will ruin your look. Consider being the minimalist type of person when it comes to matching your dress.
6. Choose an Excellent Colored Dress
you must pick the color of your bodycon based on what you feel like it. Most of the time, neutral colors come in trend. Also, an earth-toned hue is a thing to consider.
The soft colors are much easier to mix and match as anything can go with it. You can avoid too much bright colors when you want to achieve an excellent casual look.
Conclusion
The bodycon dress can be your most stylish casual OOTD. The dress can make good things happen because it is easy to pair with other accessories.
In all the appropriate ways, a casual bodycon dress flatters and showcases contours. We hope the tips we provided help you put it on and feel good about yourself.
You can now hoard as much dress as you want and style it according to your rules. Happy styling!