Summer Day Dresses Are a Must-Have
Summer is in the air, and this warm weather is such a gift for us. Many places loosen their strict restriction, and people appreciate them.
This season is worth enjoying with many outdoor activities. Above all the things that women wanted to do, a good day dress is a must-have.
A good summer hat, cold drinks, and a lovely beach view will not be complete if we do not get to have our OOTD. The ideal type of day dress will make you want to stock more in your closet.
We jot down some suitable summer day dresses that every woman will love to have on their collection.
 Top 5 Day Dresses in Summer
Walking under good warm weather will not be complete without your best clothing.
As scorching heat is on, you might want to prefer wearing an attire that will make you stay calm and fashionable.
The good news is, the top 5-day dress must wear here.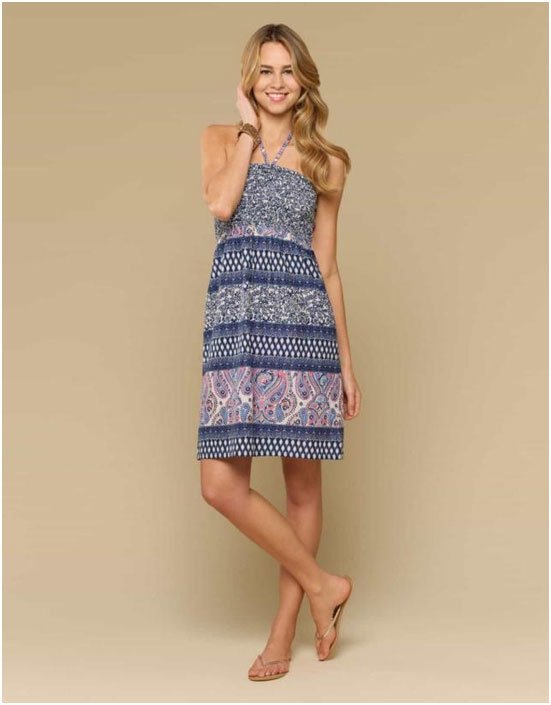 1. Sun Dress
The sundress might be the go-to dress of every woman during summer days.
Its lightweight feels and flowy design suit the need for the season.
Some designs of sundresses are floral prints or some relevant to nature.
You might see many girls opt to wear these types of clothing on the beach or even strolling around the park.
The dress is exquisite yet gives off a relaxed chick vibe.
2. Maxi Dresses
Close on the list is the Maxi Dress. This dress is the universal type as it suites every occasion from formal to casual.
Summer is also one of the periods that this type of dress is getting worn many times. Maxi dresses are popular because of their design and the make, which is a delicate fabric.
Often, you can wear this clothing any day and at any event that you like. You can never go wrong using this dress, most especially during day time.
3. Sleeveless Dresses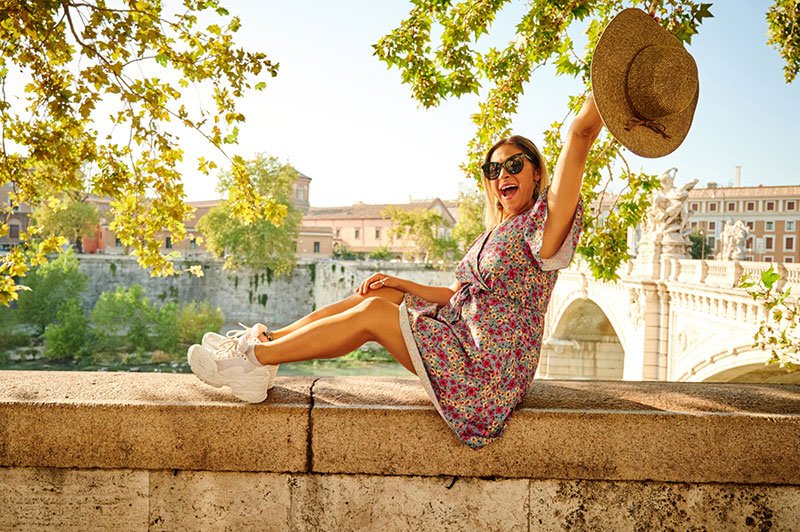 Sleeveless dresses will not be out in our summer collection. This design suits the warm weather as it allows a free-flowing layout on your arms.
You can have a strap type or tank top kind of sleeveless dress. Of course, you do not want to put too much layer on your clothing, though.
It is best to choose a cotton type of fabric when you want to buy sleeveless dresses, not to be hot when you wear them.
4. Off-Shoulder dresses
An off-shoulder dress is one of the most popular selections of a summer day dress. Some off-shoulder clothes are like those sundresses that you often see.
When you wear off-shoulder clothing, it allows for a lot of ventilation, which gives it a unique look.
A thigh-high slit, flowery embellishments, and light fabric are typical of the style. The dress's flowy form makes it the ideal summer wear.
5. Strappy Dresses
A strappy dress suits the need to have an item of cool clothing during summer days. Most of these dresses are lightweight and also made out of good cotton fabric.
The popular design that most women wear is those that have a back see-through accent. The back style allows better air ventilation on the clothing.
The crisscross style makes it more comfortable to wear. You might want to have this casual-looking dress on one of your summer daytimes trips.  
What to Consider When Buying a Day Dress?
Most of the time, we buy dresses because they are cute or think they are beneficial. Every clothing sure has its purpose of keeping us out naked.
But we also need to consider some factors before buying those day dresses. We should know the value of it and if it can last long.
We want to take a peek at the dress and consider its scales the characteristics like:
The fabric of the dress is lightweight materials.
It is comfortable to wear.
The design is not too much.
It is durable.
It is pleasing to the eyes.
It suits the event (for example, office wear, beach, parties, birthdays, or weddings)
It suits your budget.
Final Takeaway
We compiled the most popular dresses that you should have in your summer collection.
The good thing is that those dresses from sundress to Strappy are also suitable for any occasion. Even in the autumn and fall seasons, it fits its purpose.
So, take your pick, and head out shopping to your nearest favorite malls and boutiques. You can even have one from the online store.
Happy choosing!