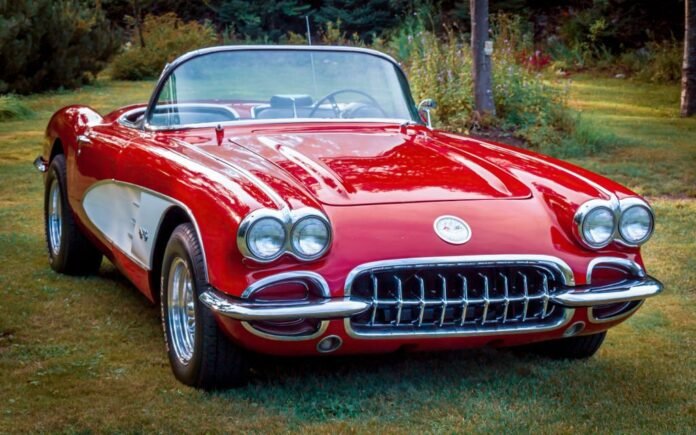 If you're looking for a classic Corvette that will make you stand out at your local car shows or just a reliable driver to get you to and from work, there are several factors to consider before purchasing.
For starters, you need to decide how important originality is to you.
Know What You Want
When shopping for classic Corvettes for sale, you should know what you want regarding style and functionality.
For example, will you use it for road trips, or will it primarily be a show car? Also, how much time do you plan on spending driving it daily?
This will help you narrow down the options.
Another essential factor to consider is how much space you will need. A classic Corvette only has two seats, so if you have a family or plan to carpool, there may be better options.
Also, if you want an older model, ask about the car's history.
Knowing if it has been properly maintained and cared for by previous owners can be helpful.
You can find this information by checking the tank sticker (the piece of paper glued to the gas tank in 1967), which often lists the options purchased and the car's history.
Determine Your Budget
If you have a predetermined amount of money you're willing to spend on the car, that will help narrow your search. It's generally a good idea to steer clear of Corvettes from any generation's first few model years since they typically have kinks that are ironed out when the next generation comes along.
Some of the older generations, such as the C3 models from 1973-1982, are a lot more affordable. An excellent, daily-driver-based model can be snagged for under $10,000.
However, if you're looking for a high-performance vehicle with a ton of power and handling prowess, you'll want to budget more than that.
The C5s that came out in the 1980s still offer incredible bang for your buck. They can even be found on the used market for under $20,000.
That's a fantastic price for a sports car that will leave everyone green with envy.
Determine Your Desires
When shopping for a classic Corvette, you need to know your motivation. It may be a desire to restore one of the early generations, or you may want to drive it on the weekends.
Whatever the case, it is crucial that you be prepared to pay a hefty price for the car and that you understand its value.
You should also be ready to accept that a classic car will be expensive to maintain. They often require specialized parts and fluids; they are older and more prone to wear and tear.
However, this should encourage you to purchase a classic Corvette because its benefits can offset the cost.
For example, the classic car's unique design and appearance will turn heads and leave your friends and family in awe.
It can even give you a sense of community when you go to car shows and connect with other classic Corvette owners.
Be Open-Minded
Classic Corvettes can be fun to drive, especially down twisty roads. They also offer a unique style and look that turns heads wherever they go.
They are so popular that many celebrities, from Nasa astronauts to Sylvester Stallone, have owned them.
When shopping for a classic Corvette, it's essential to be open-minded and willing to walk away from the car if necessary.
This is because these cars are much more expensive than modern models and require special care to maintain their value.
Additionally, some older Corvettes can be challenging to live with due to their lack of comfort.
This may be fine for some people, but it is essential to remember if you're considering this type of car.
The good news is that there are plenty of other great options, including newer models with more comfort features.
It's just a matter of finding the right one for you.