If you care about the way you look and live in the UK's capital, it can be of great value finding a salon that specializes in male grooming in London. Though it is possible to care for our hair and skin ourselves, by treating yourself to regular cosmetic procedures at the hands of a professional, you will discover that your outward appearance is more healthy and desirable.
Male grooming is now a massive industry especially skincare, including a range of facials and male body treatments.
Visiting a Salon
It was not all that long ago when most guys would've baulked at the idea of visiting a salon.
Today we find that it is a choice made by countless men, and of all ages. It is thanks to role models such as David Beckham and Russell Brand that male beauty care has become an accepted activity.
If you want to remain young looking for as long as theoretically possible, it is worth finding out what male grooming products are available in your local salon.
Condition of your Skin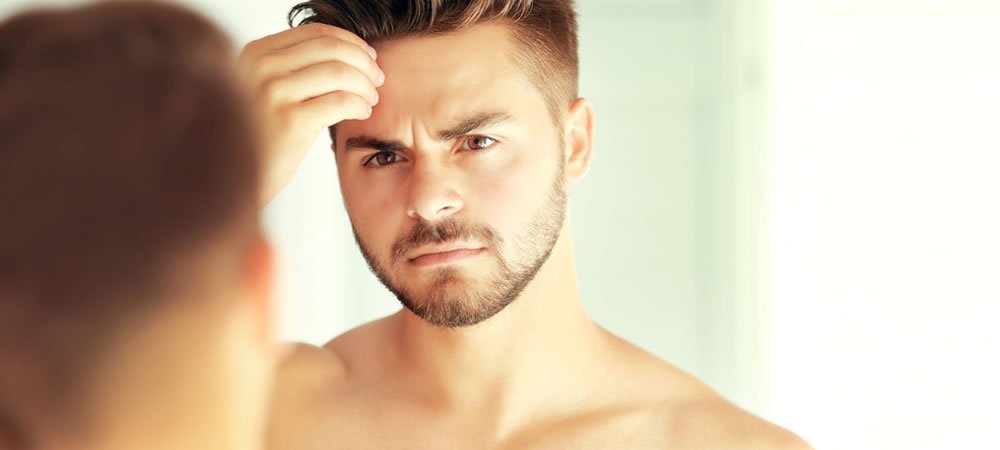 There are certain services which are extremely popular with men of all backgrounds. For example, facials, body scrubs and related treatments can make you feel and appear younger, and also have a positive effect on the condition of the skin.
Most men have oilier skin than the average woman, and there are many reasons for this. As guys typically spend less time cleaning their bodies, it can occur that grime and bacteria build-up that leads to an unhealthy appearance. By choosing to undergo facial treatments on a regular basis, you can retain a glow that is extremely attractive.
Risk of Spots
Facials can also help to minimize the risk of spots and acne developing, as dead skin cells can be removed through a process of exfoliation. Some facial treatments include a range of deep cleansing masks which cleanse and balance the skin. 
If you believe you can save yourself some cash by exfoliating your skin by yourself, you will only be half right. Sure, it is possible for anyone of us to scrub off dead skin cells at home, by attending a male spa you would discover that the results are a lot more attractive.
At the hands of a professional, you will find that your skin is left feeling incredibly fresh, clean, and smooth, far more than if you were to exfoliate in your own home.
Times have definitely changed for men over the past couple of decades. This is because more and more men are paying far more attention to their grooming habits than their fathers ever did.
One new sign of the times is men's salons that feature a broad range of grooming products designed specifically for men such as skin creams, anti-wrinkle lotions and moisturizers.
Newer, More Effective Products
Today's new man can feel perfectly masculine using these products that only help to make them look and feel better as they go about their daily business.
Medical researchers, dermatologists and chemical engineers have played a large part in developing so many of these newer and more effective products for men.
That is why such a large percentage of these new men's grooming products function below the skins surface, in the subdermal skin layers.
Is male grooming only about increasing vanity levels among men?
Not necessarily.
In a fast-faced and highly competitive world, one's appearance is of great importance – regardless of gender. Another factor is wellbeing – men want to take care of themselves so that they feel good about themselves.
And with such a variety of male skincare products and services at his disposal, why should modern man not pamper himself?
Mr Red Fox of London – A new Luxury British self-care Products Brand
With so many options for getting hair styled or cut, it can get very overwhelming. Where in London can you go to look your best and get great male grooming products?
Damian Alexander-Du'bel founder @damianalexanderdubel.com believes he has the answer with his new brand, Mr red fox of London bring the modern man top quality British made products.
 I am very excited to announce the Launch of their new Brand Mr Red Fox in January at the heart of UK's in London.  (Jessica)
Who is Mr Red Fox of London?
With a portfolio of self-care product curated to cover all essentials, Mr Red Fox of London arms the modern man with the confidence required to own the class, elegance and sophistication of the classic gentleman.
Mr Red Fox of London boasts a range of 21 self-care essentials and luxuries; everything you need in your daily routine. Whether you're a last minute fixer who uses only a little Sea Salt Spray and Matt Clay or a dawn pioneer needing to exfoliate, cleanse and tone to feel at home.
Mr Red Fox of London is a brand that answers to every gentleman and his self-care needs. With a product portfolio including Hair care, Styling, Shave and body wash ranges this dapper red fox is the Future of Male Grooming.
Please share any ideas you have with my readers on this page, your feedback and creativity is a appreciated!
Stay tuned for more updates: instagram.com/mrredfoxoflondon/
Wish you a great success,