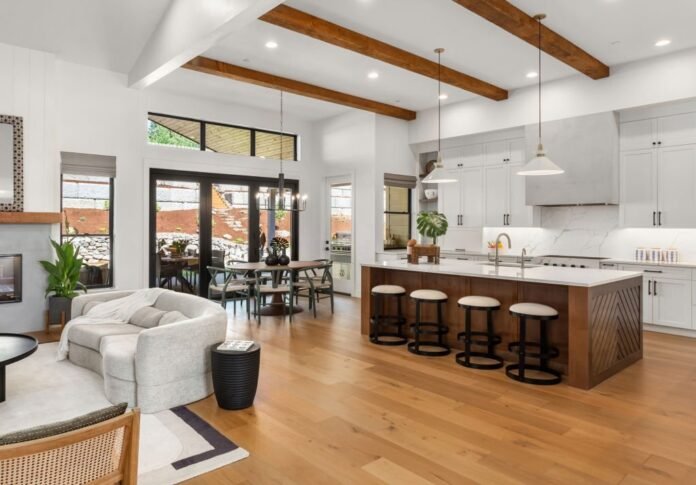 Every house or living area needs furniture because it adds functionality, luxury, comfort, and aesthetic appeal.
There are several luxury furniture types that perform diverse functions and accommodate distinct tastes and fashions.
Each form of furniture has a specific purpose, from boosting a space's visual appeal to offering comfort and utility.
Personal preferences, the design of the living area, and the furniture's intended purpose all factor into the selection process.
What Are the Different Types of Furniture and Their Uses?
Any movable object that supports different human activities like seating, sleeping, eating, storing, and decorating is furniture.
There are many different types of furniture that can be grouped according to their usage, material, style, and design.
Here are a few of the most typical furniture types:
Luxury Furniture
Luxury furniture is well-liked for its unrivaled elegance and incomparable beauty.
If you intend to use luxury furniture to decorate your home, choose the best item and utilize your buying opportunities.
It's because buying expensive luxury furniture is a complicated process because you don't buy it often like you would a new laptop or smartphone.
If you go into it prepared, it can be a great experience. In order to make the most of your experience select the ideal piece for your needs. All related home furniture can be luxurious.
Some of the essential household furniture are mentioned below.
Dining Furniture
Dining room furniture is made to offer supportive seating and useful tables for meals and entertaining.
More details regarding dining room furniture are provided here:
Dining Tables: The focal point of each dining room is the dining table. They can be built of many materials, including wood, glass, and metal, and come in a variety of sizes and shapes, including round, rectangular, and oval. To suit various crowd sizes, dining tables can be expanded or contracted.
Dining chairs: Dining chairs are made to offer cozy seating during meals. They are available in upholstered chairs, wooden chairs, metal chairs, and other styles, colors, and materials. While some chairs have arms, some don't.
Benches: People frequently use benches in place of eating seats. They offer comfortable seating and have a larger capacity than conventional chairs. Benches can be constructed from upholstered materials, metal, or wood.
Buffets and sideboards: These dining room furniture items offer space for storing dishes, tablecloths, and other dining accouterments. They can be made of many materials, including wood and metal, and come in a variety of sizes and styles.
Bar carts: These furniture pieces are a favorite addition to dining spaces. They offer a portable serving station for food and beverages, and they are simple to move throughout the area. Bar carts can be constructed from a variety of materials, including metal and wood.
Living room Furniture
It serves as your home's center point. The ideal meeting place. Therefore, it is imperative to design an area that is both functional and beautiful, comfortable and gracious.
Remember to leave adequate room for guests to move about the venue comfortably in addition to furnishing the area to accommodate a large number of people.
So what exactly is included in living room furniture?
There are many more possibilities than you might realize, so we've included everything you might need to make your living room awesome below.
Fabric and leather sofas
Sectionals: Leather and Fabric
Leather and fabric sleeper sofas
Of course, you'll need places in your living room to put a television, a serving tray, or decorations.
Here are some examples of tables and shelving:
Tables for coffee
Nightstands
Seating
Accent furniture
Decorative chests
Open shelves and bookcases
Consoles and credenzas
Kitchen Furniture
Everyone is aware of the importance of the kitchen as a necessary component of the home. Every member of the family spends at least some time each day in the kitchen.
The kitchen is the one room where men and women both demonstrate their cooking prowess and where you can win over everyone with your culinary skills.
Naturally, the environment should be tidy and clean, more appealing and eye-catching, and able to make you feel relaxed.
Kitchen Cabinets
There are a lot of considerations to make while choosing kitchen furniture, including where the essential appliances (gas stove, refrigerator, and sink) should be placed and whether they should form a triangle.
Kitchen islands, buffet furniture, kitchen hutches, bar stools, tables, and chairs, as well as a variety of faucets and accessories, are all available.
Here is some kitchen equipment that can help you keep your space cleaner and less cluttered.
Conclusion
To conclude we may say that Making your home a magnificent haven is no more a pipe dream but a reality in today's fast-paced society.
You can now create a refuge of fine luxury furnishings in your home with the help of the best guide to upgrading your living room, dining room, and Home furniture.
Adore Home Design
At Adore Home Design, Recognize the value of designing a room that accurately captures your sense of fashion and personality.

Your home will be transformed into a destination you'll never want to leave by our meticulously chosen range of furniture, which is created to produce a feeling of grandeur and elegance.
Whether you want to upgrade your living room with sumptuous sofas and statement coffee tables, your dining room with a magnificent dining set, or your kitchen with
Adore Home Design takes pleasure in using only the best materials and working with well-known designers to bring you furniture that is not only beautiful to look at but also long-lasting.
Each piece & collection is a testament to elegance and flair thanks to our dedication to great craftsmanship.
By going with Adore Home Design, you not only make a purchase of stunning furniture but also start down the path of designing a home that genuinely reflects your individual tastes and objectives.
Furniture and decor in the United Kingdom, At Adore Home Design, stands out as the leading supplier of luxury furniture because of our enthusiasm for interior design and dedication to customer satisfaction.
What are you waiting for? Create a magical environment in your home by transforming it with stunning luxury furnishings.