With a projected worldwide population of nine billion people by 2030, nature will face unprecedented challenges in meeting human demands.
Each year, the fashion industry emits more than 1.2 billion tonnes of greenhouse gases, accounting for more than 10% of global carbon emissions.
Customers and brands alike have recognized the need for fashion renovations, with consumers expecting transparent, long-term procedures and brands implementing adjustments as a result.
What is Sustainable Fashion?
Sustainability, strictly speaking, refers to the preservation of an ecological equilibrium by avoiding the depletion of natural resources.
However, social systems are frequently extended to ensure that they support the well-being of all persons and groups affected.
So, promoting a fashion sector that takes a long-term perspective to the design, manufacture, and consumption of clothing and accessories is all about sustainable fashion.
It's about fashion that does well while avoiding harm to people, the environment, and animals.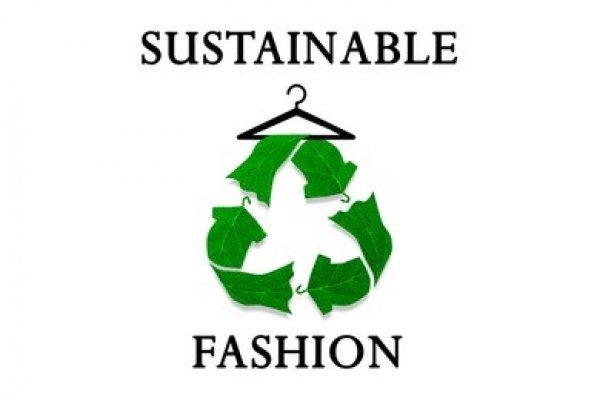 Making Sustainable Fashion a Way of Life
Sustainable fashion – it certainly sounds good, but what is it and what does it mean for the environment and for your wardrobe?
Truly green fabric and fibers are produced organically, without the use of chemicals, pesticides, or anything that is harmful to the environment.
Organic cotton for example comes from plants that have not been genetically modified or grown in soil that has been treated with pesticides or chemical fertilizers.
More and more people are becoming aware of the effect humans have had, and are having, on the environment, and also of the changes, we need to make to ensure the Earth is habitable for future generations.
Everyone can play their part, whether that's by doing something as simple as recycling or buying organic products.
Because more people are showing interest in buying organic items, the range of goods that are available in the UK is growing every single month.
You can now log onto the internet and within a few clicks find an online retailer that sells a range of organic clothing from tops and skirts to trainers.
Ethical Fashion
For the most part, it's the same thing! The terms "ethical" and "sustainable" are frequently used interchangeably.
For some, though, 'ethical fashion' is more about what is 'morally right' in the treatment of everyone who lives in this world we call home, including humans and animals.
Discover Your Best Style with Vegan Fashion Cork Collection
1. Vegan Cork Handbags
Cork is a leather substitute that makes a great foundation for vegan bags. Our cork bags are made totally without the use of harmful chemicals.
Cork is a leather substitute that makes a great foundation for vegan bags.
Cork has the qualities of being velvety soft, strong, water-repellent, odorless, anti-allergic, and simple to maintain.
Each of our cork bag styles is distinct due to the natural grain of the cork bark.
2. Cork Vegan Wallets and Purses for Women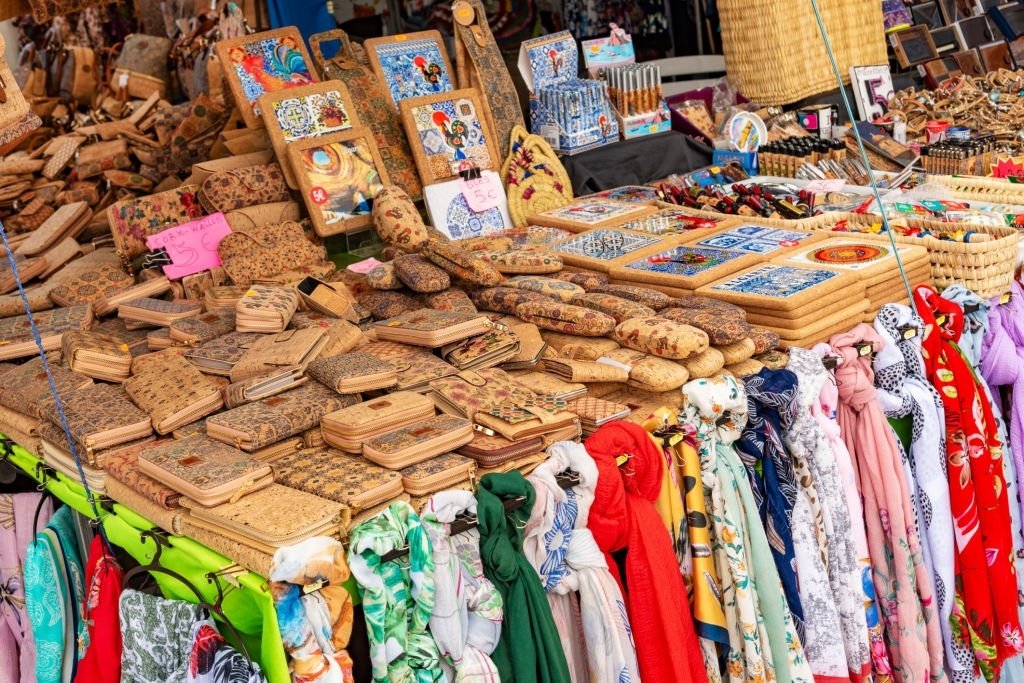 The bag that a woman chooses to carry is a source of pride for her.
It's the concept that something should be both attractive and useful. In her daily life, the modern woman desires a bag that is elegant, timeless, highly fashionable, and useful.
We've come up with a solution for it; our purses can hold quite a bit.
Many varieties of handmade stylish and useful clutch bags, purses, cross-body, messenger bags, tote bags, shoulder handbags, and classic bags are available in a variety of designs, colors, and sizes.
In addition to our comprehensive line of women's bags and purses and men's messenger bags,
we also have a whole line of cork wallets for women and men that are not only Eco friendly but also very useful, with slim modern designs and plenty of compartments to store credit cards and other essentials.
Our cork wallets are so light that you won't even realize you're holding them. Bi-fold, three-fold, and all-in-one wallets are among the styles and sizes available.
3. Cork Vegan Shoes for Women
Cork shoes are a vegan and environmentally friendly alternative to leather shoes. The material is made from the bark of the cork oak, which is a naturally renewable resource.
After the harvest, the tree will regenerate its bark and continue to grow! As a result, cork is a fantastic vegan alternative to plastic and other non-biodegradable materials when making shoes.
For the mindful urban citizen, we use bark to create exceptionally comfortable footwear. Furthermore, each shoe is distinctive due to the natural imprint of the cork.
Our eco-friendly cork shoes come in a variety of styles for men and women, including elegant oxfords and vegan sneakers. Choose from simple hues like black, pure white, or blue.
4. Cork Vegan Hats and Baseball Caps for Men & Women
Never underestimate the power of a fantastic hat, and you can start at the top if you're interested in sustainable Vegan Fashion.
The majority of hats are constructed of shoddy, low-cost synthetic materials like polyester and animal fibers, which are often sourced from animals who have been mistreated.
There are a few things to bear in mind when hunting for materials. If the hat is made of straw, check sure it was obtained in an environmentally friendly manner.
Stick to natural materials like organic cotton, bamboo, jute, hemp, or even recycled materials like abandoned plastic bottles or rescued ocean plastic for baseball hats and other fabric hats.
5. Eco-Friendly Cork Jewellery
For my lovely younger sister, I was personally inspired to design a line of vegan leather jewelry (also known at Gem Lounge Jewelry as trade show assistant, model, jeweler, and all-around vegan badass).
She made me realize that there had to be a way to incorporate my business concept of employing eco-friendly and recycled materials into designing a line of vegan leather jewelry specifically for her.
That sparked my idea for an entire line of cork bracelets, which have quickly become a favorite of mine and our clients! Vegan cork leather is a leather substitute that is both vegan and environmentally friendly.
Cork oak trees, the bulk of which come from the Mediterranean and Portugal, are used to make cork.
The cork is harvested in strips that can be harvested every 9-12 years with little harm to the trees.
These cork oak trees have a long life expectancy of up to 200 years.
What results is a product that is sustainable, biodegradable, waterproof, and environmentally friendly, and one that you can feel good about wearing!
We create a variety of cork jewellery at Gem Lounge Jewelry, particularly our line of cork bracelets, which are growing increasingly popular and can be bought both online and in retail stores across the country.
Eco-Friendly Sustainable Fashion by Moddanio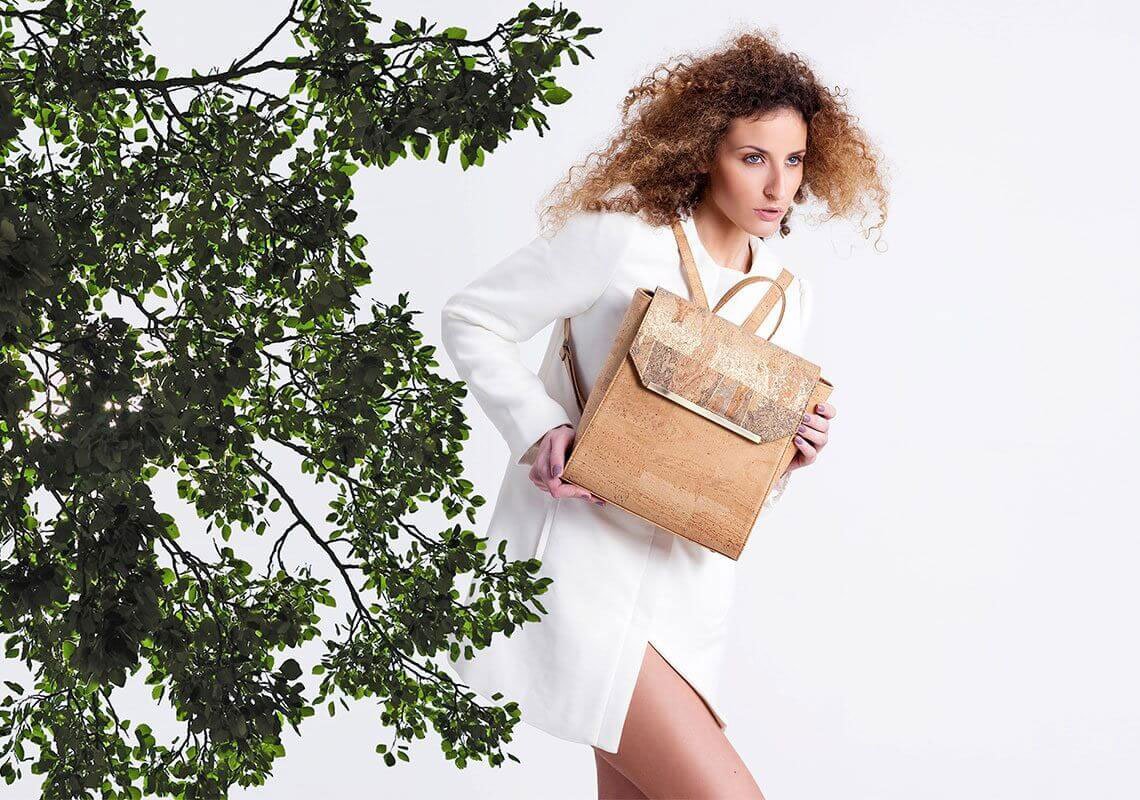 "The Moddanio brand is driven by the love of nature and the preservation of it. Our ethos is clearly evident in our products, with cork being a renewable resource and environmentally friendly we promote fashion with a clear conscience."
Many online retailers that stock organic clothing also carry a range of Fairtrade clothes.
There are now over 4,500 different types of products in the UK that carry the Fairtrade mark, which ensures a better, fairer deal for producers in the third world, workers, and their communities.
At one time when the idea of Fairtrade and organic clothing was still in its infancy, the choice of available styles and materials was limited.
Thankfully that is no longer the case and you can find a huge choice both online and on the high street.
From hoodies and T-shirts right down to knickers and socks, the choice of Fairtrade and organic clothing is huge.
And the added bonus is that not only do you come away with new clothes for your wardrobe, you'll also be helping to support workers in developing countries.
Fairtrade should be a right, not a privilege, and the more people in the UK who subscribe to the ideals and philosophy behind it, the better.
If you're keen to find out more about ethical clothing and women as well as men's clothing then have a browse online and you're sure to come across the UK's leading online retailers who don't just sell clothes but actually care about where they've come from, how they've been produced and what effect they've had on the world.
Moddanio – A unique British brand that inspires elegance with nature

Moddanio.co.uk has a large selection of vegan cork handbags, backpacks, and accessories for men and women.
We care about the environment, which is why we are so excited to be working with this incredible material known as cork.
We want to provide our customers a superior alternative to leather that is long-lasting, resilient, Eco-friendly, and sustainable. Our products are professionally produced from the highest quality cork.
Not only do we prioritize fair and environmentally friendly apparel, but we also ensure that the sewing factories, shipping, intermediaries, and printery receive the same level of fairness as Eco Fashion.
To verify that our eco-friendly apparel meets these fair and social criteria, we collect as many different seals and certificates as possible to cover the entire production chain.
As a result, Moddanio places a high value on combining the strictest and most trusted, and thus best, certificates in order to provide you with totally ethical and environmentally friendly Cork Handbags, Purses, Wallets, Jewellery Cardholders, Hats, Caps, and Shoes.