When it comes to fat-burning many women just do aerobics or get on the treadmill and call it a day.
Even though this is a good start, you need to take it a step further.
Another excellent component of burning fat is weight training.
By building your muscles, you not only add a component to your fat burning repertoire, but you also tone your body, which is something cardio alone cannot do.
And don't worry. You're not going to end up looking like Van Diesel.
Here are some quick tips to start you on your way.
Cardio Workout: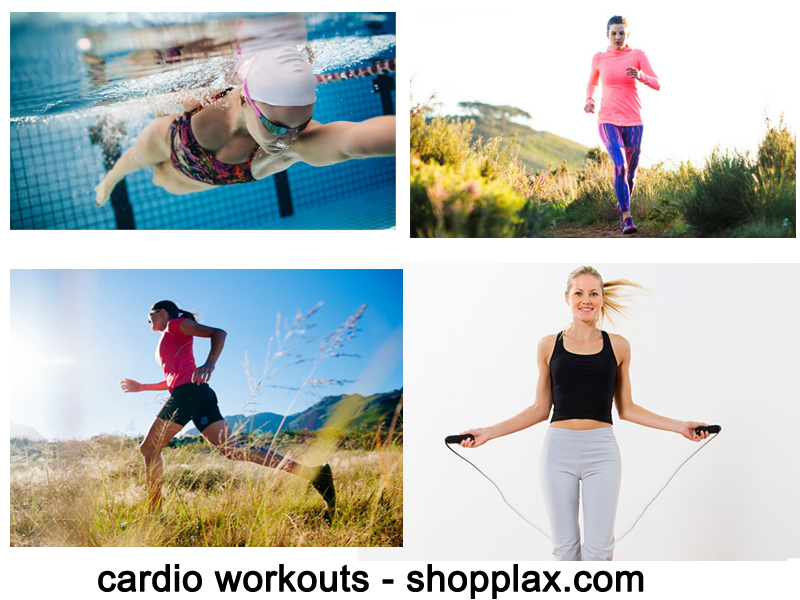 Certain cardio workouts can be done such as swimming, running, jogging, brisk walking, etc. In order to keep yourself active.
Further, your metabolism rate would be enhanced and you would naturally burn more fats at a very steady pace which would lead to losing weight
Try the Jumping Jacks on the Mini Trampoline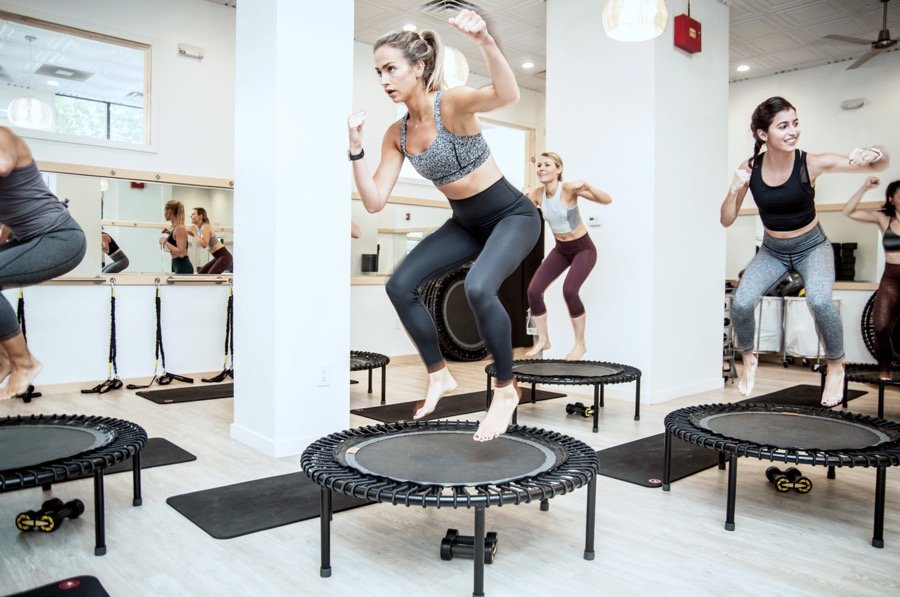 It is another at-home workout, which is perfect for women. Although it's not direct abs workout, it helps to burn off fat because it's total body workout.
Abdominal muscles have an significant stabilizing role to play in this exercise. And they get a lot of indirect stimulation that makes them tighten up.
Do these for 15 to 20 minutes a day.
Join a Fitness Program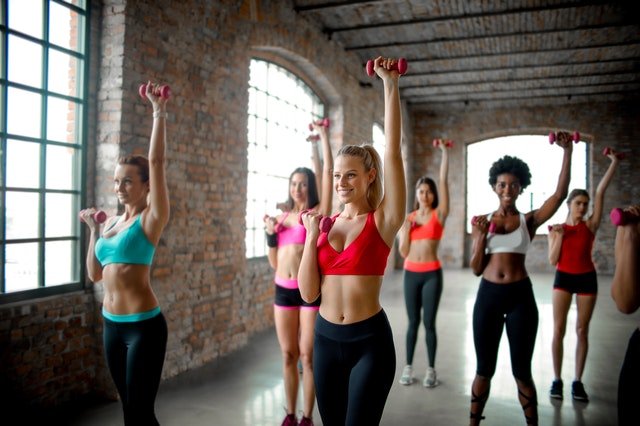 If you are looking to trim off a bit of extra fat from that stomach or those thighs, you might be thinking that it is too difficult and that the benefits are not worth all of that extra work.
You would need to do both cardio and strength training to efficiently remove the excess body fat.
There are several fitness programs for women that allow anybody who needs to lose weight to keep healthy or just wants to tone up a little bit to get that body they desire.
All you have to do is look for them!
But before joining a Gym or Fitness programs choose your fitness products wisely
Sports Wear for Women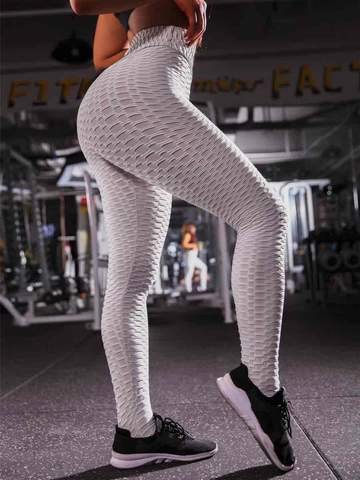 Fitness has become one of the most common sports practices among new generations.
And it is that fortunately, we are increasingly aware of the importance of sport to maintain a good state of health.
Did you know that when practicing fitness it is very important to wear the right sportswear?
A very complete sports practice that includes all kinds of exercises from stretching to weights or running, among others; and it is done several times a week to feel better both physically and psychologically.
When practicing fitness, it is very important that you choose fitness leggings that ensure comfort, flexibility, and breathability. 
Mostly sports-wear for women made with a fabric that expels all sweat. 
In addition, they are especially elastic, giving total freedom of movement. And they do not show anything, so you can do all kinds of exercises without fear. 
Also for fat burning during exercise your Physical Fitness Products Must Be… Effective
Waist Trainer Belt
Our lives are too demanding with hectic work too… So how are we going to get a beautiful flat stomach which we've always wanted without neglecting our job and other activities?
There is a solution to this, and it's called a double belt waist trainer the perfect & effortless exercise solution for your stomach.
The waist trainer Belt is a scientifically tested with FDA-approved, which is used to help to tone your muscles and to make your perfect stomach to look smarter.
To back this up, there are plenty of customer reviews that speak in favor of the functions of this belt which you can read if you have any doubt about the performance.
The belt operates by sending electrical signals to the body's nerves.
You're not going to experience any pain or pressure on your back while you're wearing a belt, once the belt is off, you'll feel like your abs have had some great exercise.
You won't have to do aggressive training to construct your abs.
It all takes about 30 minutes to reach quick results in a couple of weeks a day around your waist.
This waist trainer double belt was checked and almost 90% of the time showed good results.
Perform Isometrics
With isometrics, all you need is a wall or some immovable object and you're ready to go.
By just pressing against a wall, you create stress in your muscles, which the body compensates by growing muscle.
This thousand-year-old exercise that is found in forms of yoga can be done in an instant.
If you're ever feeling sluggish, just stand up and find a wall to press against for 10 to 20 seconds and make sure that you breathe deeply.
It's great as a quick pick-you-up.
By getting in the habit of making use of any of these types of exercises helps you to tone your body in addition to burning fat.
Remember, It's not hard to lose your body weight or tone, as long as you're willing to stick to the exercise routine!
Top Workout Apparel for Women
Women engage in many different types of sports and activities to get the body and health they want, quality sportswear is the part they work in.
Workout apparel can help make exercise easy, with no restrictions or bulky fabrics.
With major brands taking over the manufacturing process of leggings, waist cincher, bodysuits, & sports bra are able to choose from a wide range of quality products.
The point is to make sure that you choose the fitness product to acquire the results you want … Or, before you start, you're doomed to failure.

If you want to increase fitness, health, and attractive physique to develop … Search for quality fitness products to produce these results.
FeelinGirl is the place to find the work out wear you love.
Here you can find proper style and the appropriate type of sportswear, such as waist cincher, shorts, bodysuit, vest or panties you can choose.
The ultimate in fashion and comfort for the women who remain active throughout the day.