Waist trainers are mere clothing that`s usually underneath normal clothes. However, why are so many women wearing it and who are suitable to wear them?
Body trainers are often used by women who want to look sexier, but they`re certainly not the only ones who can wear shapewear.
1.) WOMEN LOOKING TO ACHIEVE A SMALLER WAIST
Women who want to have a smaller waist can now achieve that by getting a full-body shaper plus size.
Our shapewear is specifically for those who want to see a dramatic change to their midsection.
It has a three-layer hook-and-eye that you can adjust, especially if you want a visible hourglass body.
Who doesn`t want to have a sexy waist, right?
We sure want em`! Though there are other ways women can achieve a smaller waist, wearing shapewear like this is one of the easiest ways to achieve that without exercise.
2.) STAY-AT-HOME HOUSEWIVES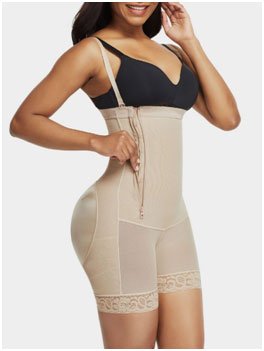 Homemakers are some of the most hardworking women, juggling taking care of kids, husband, the home finances, and many other things! It`s exasperating to do all those chores and responsibilities without having time to take care of yourself.
Hence, we want to be with you in giving yourself the utmost care it needs by introducing our open bust body shaper that you can wear under your loungewear while doing chores or taking care of your kids.
If you`re also breastfeeding, you can easily wear this because of its open-bust design.
It`s pretty convenient because all you have to do is take off your top, and you can breastfeed with ease.
It also has an open-crotch that`ll allow you to go to the bathroom without having to take off all your clothes.
3.) FITNESS ENTHUSIASTS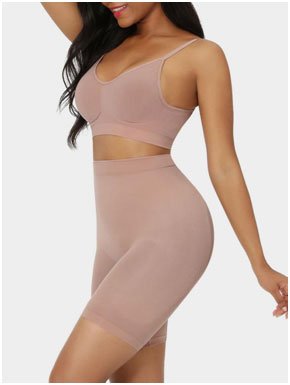 Instead of wearing baggy pants or old shirts, you can look cute while working out or running on a treadmill with our sculpting shorts that help you sweat more so you burn more.
It`s an adorable pair of best shapewear that can help you move freely without any irritation.
4.) MEN AND WOMEN WHO RECENTLY HAD SURGERY
Have you had plastic surgery lately or any medical surgeries? You might want to look into wearing full-body shapewear to help support your body`s healing.
Many doctors recommend wearing compression garments for those who have liposuction or any surgery in the midsection.
First, though, ensure that you seek approval from your doctor as well.
5.) NEW MOMS
Are you starting your own family?
Congratulations to your new bundle of joy! We know how happy your home must be right now.
But, mommy, don`t forget to take care of yourself with our postpartum recovery bodysuit.
If you`ve recently just given birth or had a caesarian section, then you might still be recovering from the pain.
We want to help you ease the pain and enjoy the new chapter of your life by giving you a compression garment that will help support your body.