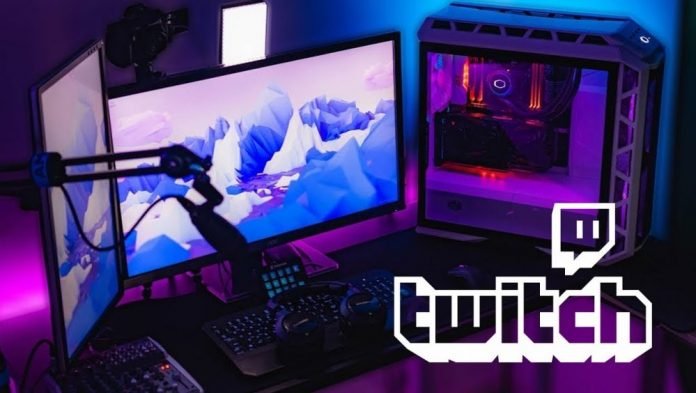 Even though Twitch is not as popular as YouTube, Instagram, or Twitter, it is a good video live streaming channel.
Starting a Twitch channel will not cost you a penny.
Once you have the Twitch account ready, the next thing is to grow your audience.
Here are helpful tips that will help elevate your Twitch channel to a whole new level.
Use A Good Mic
You may not realize that many people watch live stream videos for gameplay and commentary.
Therefore, it is essential to put up a good sound system that will not sound like you are in a construction site during live streaming.
You don't have to purchase an expensive mic; make sure it does not have static and that your voice should be clear.
It is good to use a headset so that your headset doesn't have any feedback emanating from the speakers.
Good Internet Connection
Unlike the past, when the internet was expensive, internet coverage is cheap and readily available across the world.
It is not a must that you have a lightning internet; it needs to be decent. One that does not break in the middle of live-streaming.
Ensure that your internet can Livestream a video at 720p or more. Internet with less speed will keep breaking, which will scare away your viewers.
Use A Good Webcam
The whole point of livestreaming is to interact with your viewers. Mostly, they will want to have a good look at your face when recording your video.
Compared to other streamers, those using webcam produce better quality videos.
Like other components like the internet and mic, you should have a decent webcam to improve your webcam reach.
Ensure that you can record at least 720p and whatever your record looks good.
Make A HUD
Now that you know all the required hardware, let's see what you need on the software side. You can either use OBS or xSplit to make excellent and outstanding videos.
You aim to stand out from the crowd.
To ensure little or no disturbance, put a border around your webcam to ensure little disturbance during live streaming.
Pop up notification denotes your videos. Doing this will encourage your views to do the same.
Get A Chat Bot
This does not mean you view bots; you will get banned from using Twitch.
If you have taken your time to watch a few twitch videos, you must have encountered Nightbot or Mobot.
They are chat box that ensures that not one post links with another.
You really will not want a chatbot coming to your chat and posting a malicious link that will endanger your viewers. As they say, it is better if you are safe than sorry.
You want to live the right name, and therefore for you have to do everything you can to protect your viewers.
Interact With Viewers
As you continue with your streaming, keep refreshing your viewer list and say 'Hello' to every new viewer, and why not, buy some cheap Twitch followers.
Be friendly by answering all the questions asked and replying to every comment.
Avoid unnecessary arguments with people who annoy you; if someone says something you don't like, the most you should do is mute them.
Consistency And Patience Is Key
Try and set up a streaming schedule and follow it to the core. People will likely watch your video if you teach them to catch them at a specific time.
Once your audience is aware of your schedule, avoid a situation where you keep changing it.
Well, you must realize that not all your streams will be embraced positively by your viewers. Whenever something goes wrong when streaming, ensure to rectify it during your stream.
Conclusion
Before anything else, go through twitch chat rules to avoid making mistakes that might endanger your account.
During the early stages of your viewership, moderating the small number of viewers will be easy; however, as you grow, you will have to delegate some tasks to focus on content.