Scars are a sign that some injury we've suffered has healed. Some are the result of picking at a pimple. Others are from some kind of cut or injury.
More often than not, we tend to want to cover them, especially when they're on our faces.
In theory, a few pats of carefully blended concealer followed by a veil of setting powder should be enough, and if it is, lucky you. But some people have deeper scars that need a bit more work. 
A primer can be helpful in preparing the skin for makeup, usually applied after skincare. There are countless formulas out there.
Some contain moisturizing ingredients. Others are formulated to also treat acne or fade dark spots. Many popular primers smooth and blur, typically with the addition of silicone.
It can be applied to the entire face, or just spots that need extra prep. Just be sure to give it a minute to set before putting on concealer or foundation.
Here are tips for concealing different types of scars.
Pimples
Methods vary somewhat about concealing zits, but most experts suggest applying concealer right onto the pimple, using a concealer brush.
Patting makeup on with your finger more than likely will just smudge most of it off. Top it all off with some loose powder to set and blend.
If the pimple is a bit red, a bit of green-tinted concealer can neutralize that. If you tend to pick, consider pimple patches. Some are hydrocolloid to draw out fluids and shrink pimples. Others contain salicylic acid to exfoliate the blemish.
They can be found at many drugstores and mass retailers, and some even come in fun shapes like hearts or stars. 
Keloids
Keloids are raised scars that usually develop after an injury heals. They're often a bit lumpy and can be anywhere from pimple-sized to as large as an orange.
They form on earlobes and cheeks quite often. They're harmless, but never really welcome, especially because many tend to grow.
Some people opt to get them removed by a dermatologist and then lasered smooth. If that's not an option, go for concealer.
Choose a full-coverage option that matches the skin surrounding the keloid (especially if the keloid is pink, red, or purple).
Heavy-duty concealers are extra pigmented, and a little dabbed on can go a long way without risking a caked-on appearance.
Hypertrophic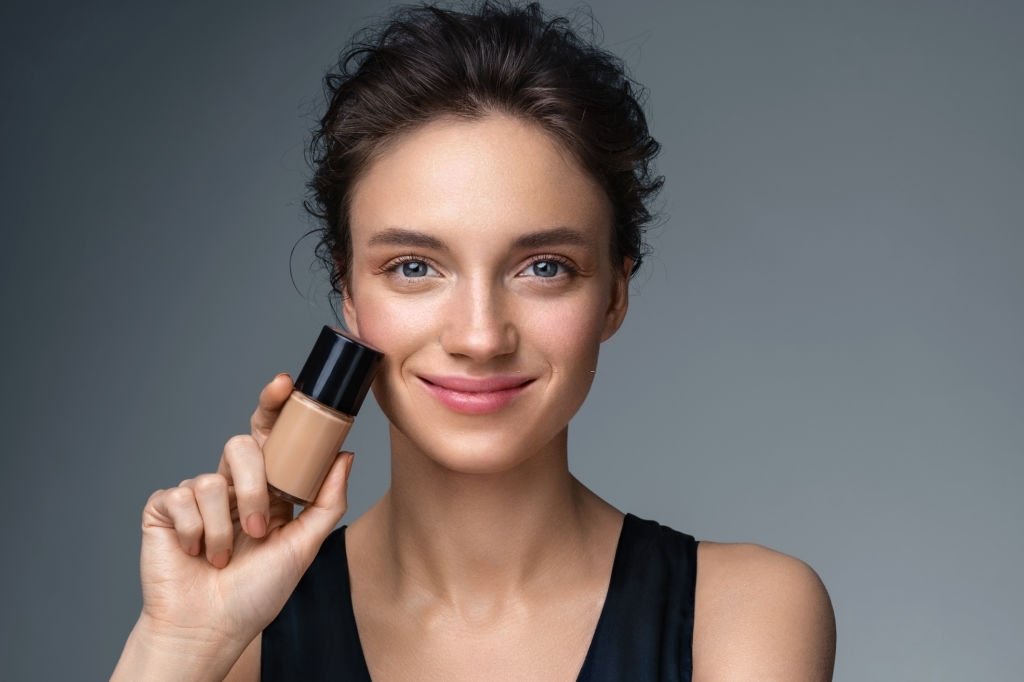 These scars are a bit red, as well as raised and thickened, occurring when too much collagen is produced after an injury.
Hypertrophic scars can follow a burn, piercing, cut, or acne. They can take a while to heal, but pose no dangers.
People who try to permanently rid themselves of hypertrophic scars may resort to any number of measures, including corticosteroid injections, laser therapies, cryotherapy or surgery.
At-home options include massage or silicone sheets (like ScarAway).
A cream concealer can improve the appearance of the raised scar, and if there's a pink or reddish tone, a green-tinted concealer can neutralize that. 
Atrophic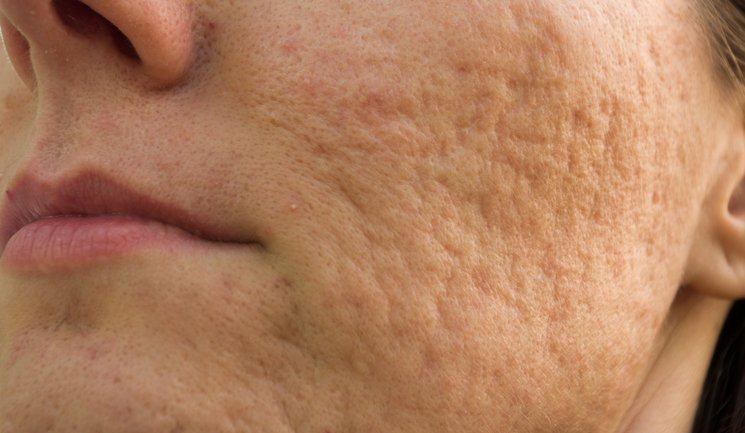 Atrophic scars are those pitted holes that follow chickenpox or acne, the result of the skin's collagen being damaged. They're usually skin-toned, so there's little redness to cover, but they've long been tricky to truly conceal.
Lasers can help eliminate the scar tissue, and fillers will plump the indentations so they're more level.
The cheaper and faster alternative is a cosmetic (as in makeup) filler.
Dermaflage, for example, has a kind of silicone-based putty to fill in scars, along with a texture pad to help it set more naturally. 
Contracture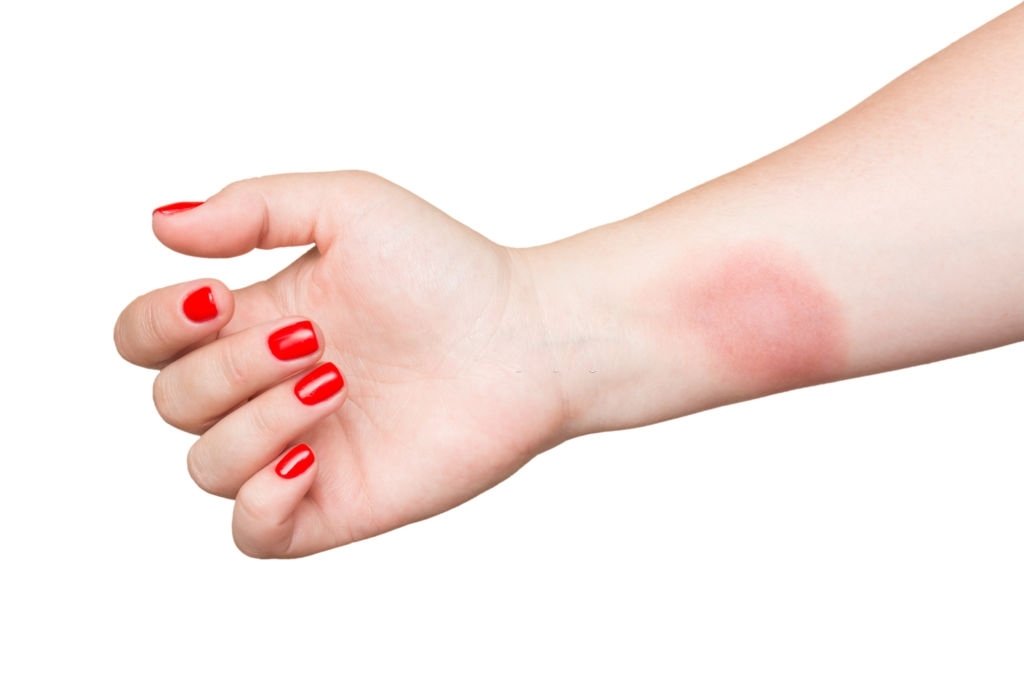 Severe burns can scar in a weblike pattern and/or look mottled in texture.
Steroid injections, lasers, and Z-plasty (to remove excess scarred skin) can smooth things out, but some burn scars never vanish entirely.
A trip to the makeup aisle in the drugstore isn't likely to conceal the problem much, either, but there are options like Microskin.
It's a customizable waterproof liquid that is a breathable, lasting, and waterproof second skin.
It's not only for burns, however, but also for tattoos, lupus, vitiligo, or most any condition where skin color is uneven.
Silicone's a Friend
Not only can silicone (in a primer) make skin appear more smooth and airbrushed, but it can also be helpful when smoothing and healing scars.
As a cosmetic ingredient in filling little dents, it can make skin appear more normal.
As a home remedy, silicone sheeting shows a lot of promise in improving the look of scars.
Gels applied topically may help, too. Side effects tend to be minimal, but it can take a few weeks of regular upkeep to see results.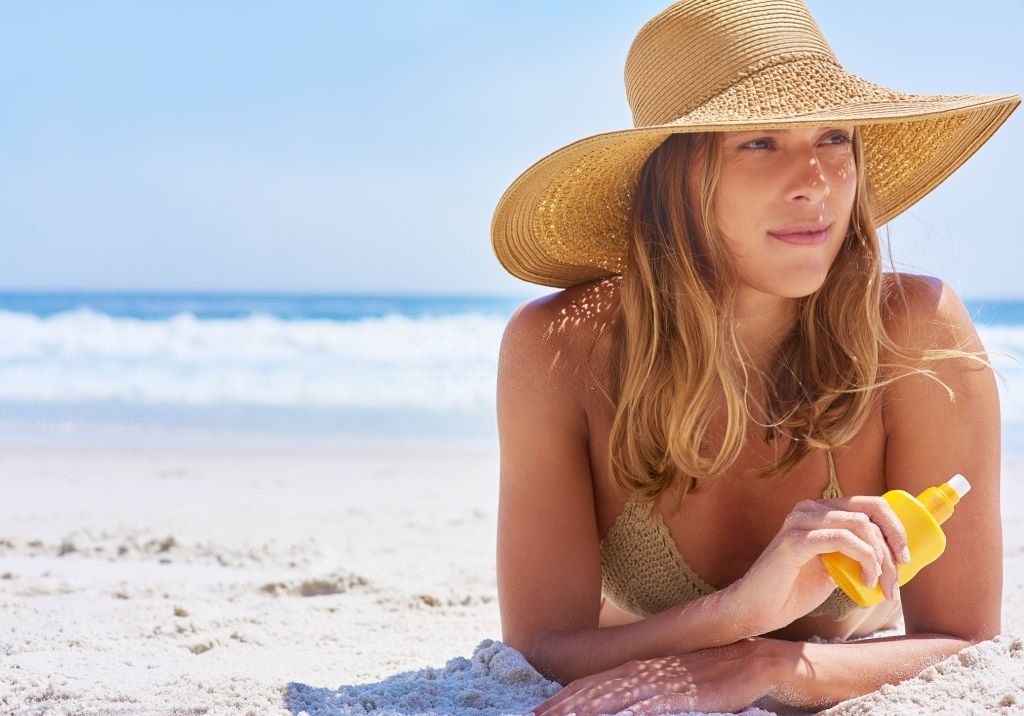 Prevention
Prevention may be the single best option to keep skin scar-free (barring some kind of injury or accident).
Sun protection helps ward off skin cancer — sunscreen with a high SPF and clothing to protect against exposure can do a lot. (Sun can also cause scars to darken, along with age spots to form.)
A skincare routine that works for you can prevent a lot of problems, too. Sometimes it's a case of trial and error, along with a side of science, to find the right routine.
Some people can wear anything and never have issues, but for those who do, a bit of detective work can help. Some common trouble spots (ahem) for people in terms of breakouts and irritation include:
Fragrance (essential oils can irritate the skin, too)

Sulfates

Silicones
Not all are affected by such ingredients, but everyone is unique. Some people experience less issues once switching from a chemical sunscreen to a mineral formula.
Others find going silicone-free helps prevent breakouts. Still more people swear by double-cleansing or regular exfoliation.
And because makeup is a visual medium, consider visiting YouTube for tutorials. There are a wealth of makeup artists showing how to cover scars, pimples, dark spots, and more. 
Author Bio:
Patrick Bailey is a professional writer mainly in the fields of mental health, addiction, and living in recovery.
He attempts to stay on top of the latest news in the addiction and the mental health world and enjoy writing about these topics to break the stigma associated with them.
If you want to find more articles by Patrick, you can find them on his personal blog or in Sunshine Behavioral Health.