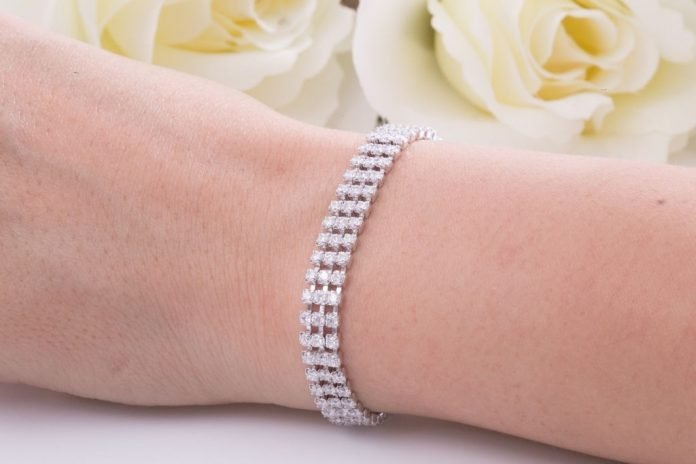 A tennis bracelet costs you a fortune.
Therefore, the first question that comes to your mind while investing in one is whether or not it is possible to make diamonds out of the bracelet and reset them into a new and exciting piece of jewelry.
Most women are concerned that if they are going to spend a pretty penny on a jewelry item it will be repurposed when it breaks down or gets old.
If you are wondering the same, then you are not alone.
Whether you are eyeing a new design or want to repurpose a piece gifted to you by an ex, don't worry. It is possible to take out the stones and set them into a new piece of jewelry.
There are various reasons why you would want to repurpose the tennis bracelet that you don't wear anymore.
This means you can reuse the diamonds sitting just there doing nothing for you.
In this article, we are going to share with you how you can repurpose the diamonds in a tennis bracelet. 
Can you repurpose an old tennis bracelet?
Yes! A tennis bracelet is an investment of a lifetime. You can repurpose it when you stop wearing it. The best way is to reset the diamonds in the bracelet into a new piece of jewelry.
Isn't that fun? After all, it is just sitting at the back of your jewelry box and that is not good.
Don't let it collect dust in your closet. Design a contemporary piece of jewelry out of it.
However, your options are limited.
Limitations associated with repurposing a Tennis Bracelet:
You have limited options when it comes to repurposing a tennis bracelet. There are a few reasons for that:
       

The quality of diamond in a used tennis bracelet is comparatively low.

       

All the diamonds are of the same size.
This makes it an interesting dilemma to repurpose a tennis bracelet. You end up with twenty-something diamonds of very small size when you dismantle a tennis bracelet.
To re-purpose these diamonds you need a mounting that can hold the exact size of stones.
If the size of diamonds is 2.5mm you need to find a mounting that holds 2.5mm diamond size.
Since you get over 25 diamonds after dismantling a tennis bracelet, you can use them in a variety of jewelry items.
That's because it is hard to find a mounting that holds all 50 stones.
Ways to repurpose tennis bracelets:
Following are some of the best ways to repurpose tennis bracelets:
1. Channel set Diamond Rings:
If you are looking for a minimal option to wear the diamonds from your tennis bracelets, a channel ring set is one of the best options.
It is not only contemporary, simple but one of the cleanest options.
Even the cost is low.
You can order in a channel set mounting in the right millimeter size that fits the exact size of diamonds.
You can wear channel set rings in a variety of settings and can accommodate more diamonds.
You can design multiple rings and stack one over another and wear them all together. You can even create a matching ring set for your toes.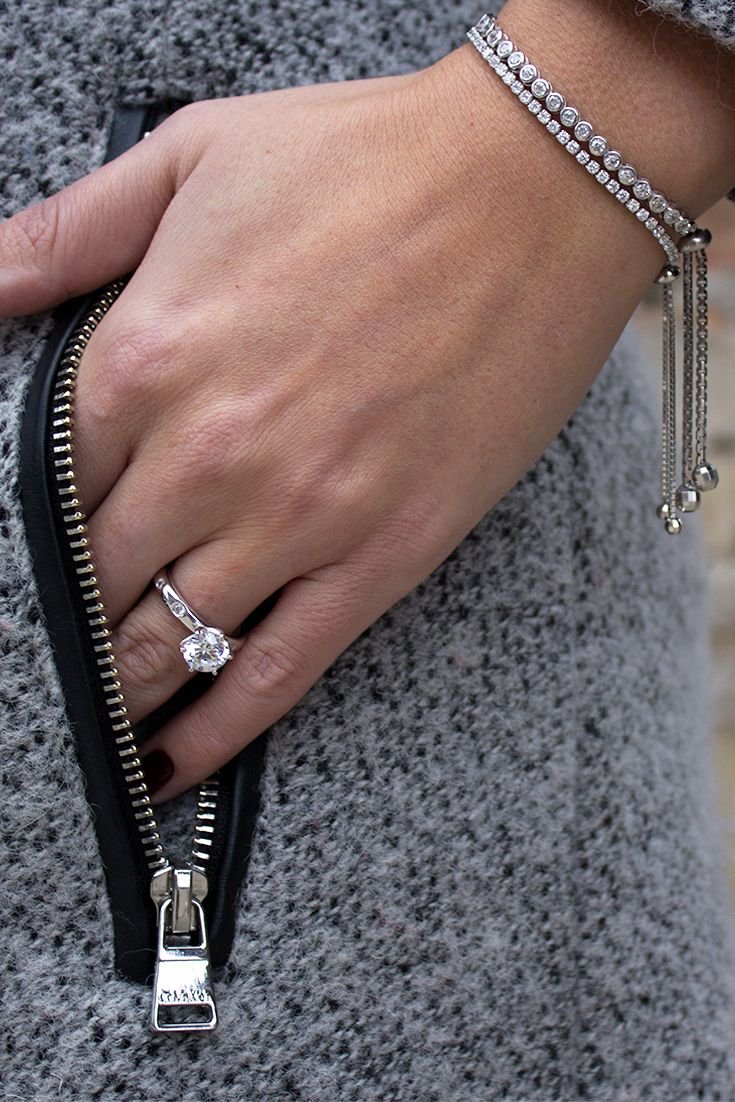 2. A Pendant with your Initials:
You can use the tiny diamonds from your tennis bracelets and create an initials pendant or charm out of it. It is a great way to repurpose your old tennis chain.
You can create a chic necklace with expensive diamonds arranged as the initials of your name. You can set them in white or yellow gold.
Create a tiffany style pendant with your initials. They will look absolutely gorgeous on you.
There is a variety of fonts and styles to choose from. You can go from block lettering to script and more.
You can check out Pinterest for inspiration.
3. Diamond pendants:
Diamond pendants are also a great way to repurpose your tennis bracelets. You have a variety of options to choose from.
Get a metal mounting that complements and holds the diamonds. You can design circle diamond pendants, diamond bar pendants, or diamond crosses, whatever suits your taste.
Repurpose your old tennis bracelet into a jewelry item of your choice.
Look for the best options to turn your tennis bracelet into an interesting jewelry item.