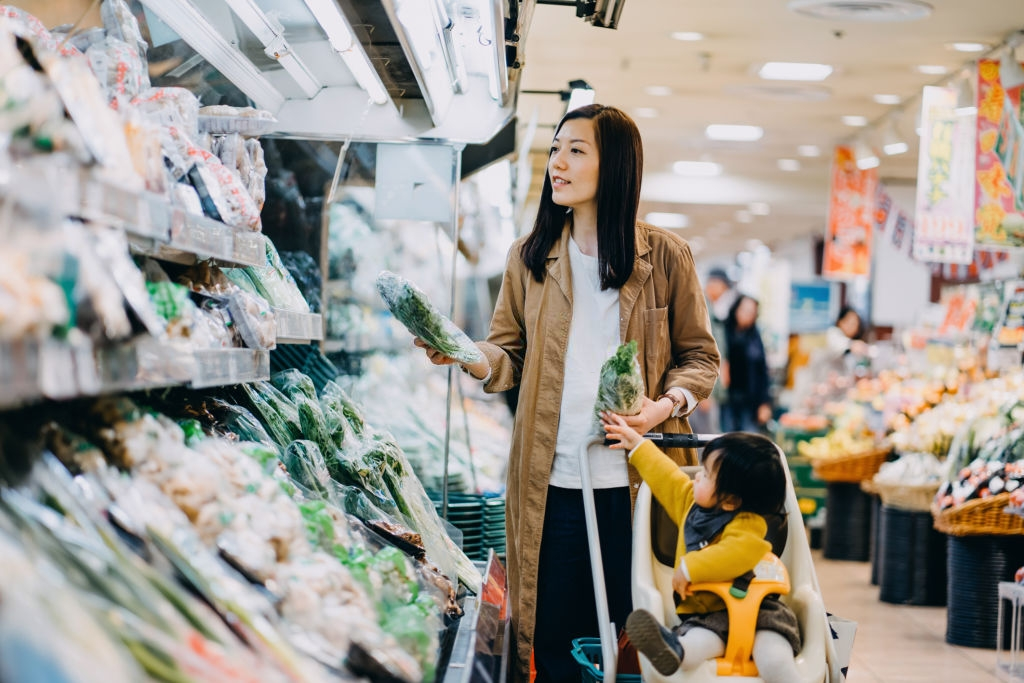 I'm doing my monthly shopping again at Costco, so I thought I'd show you my top Japanese Costco choices.
I'm going to show you my favourite from Japanese Costco, it seems like you really like my Japan Shopping Guide.
Japanese Costco Blog will be useful not only for those who live here but also for those who just travel here and who already have a membership of Costco and yes, you can use it anywhere, including Japan.
Many of them sell western items where you can also find them in other costcos, but also different items from the Japanese Costco,
It's the closest to central Tokyo… I will explain my 10 best products in the general order that you would find them at Costco and if you go to the same place you can easily carry the list and grab it as you walk through the store.
Let's go…
Here are the Top 10 Things to Buy at Costco Japan
1. Buspon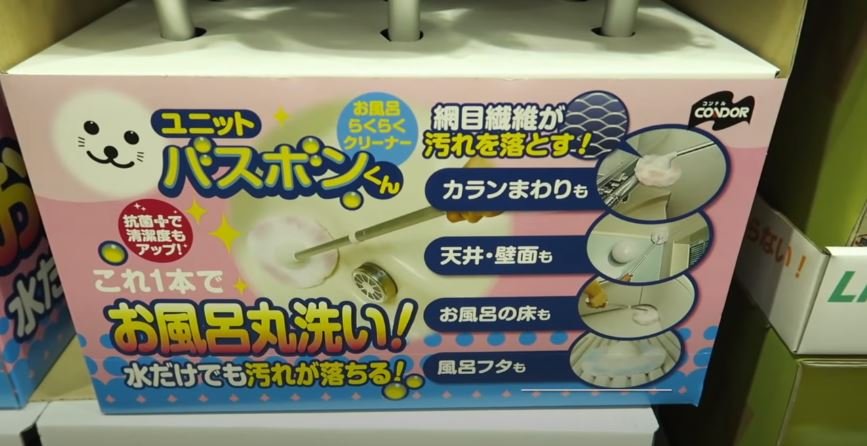 My first suggestion is a magical brush to clean the bathroom this brush is intended for bathroom cleaning, but you can also use this Brush to clean other areas or surfaces in your house you spray the brush with water and clean any robust space.
A very convenient bath cleaning brush.
Basically it's for bathtub cleaning, but it can also be used to clean various surfaces in your house.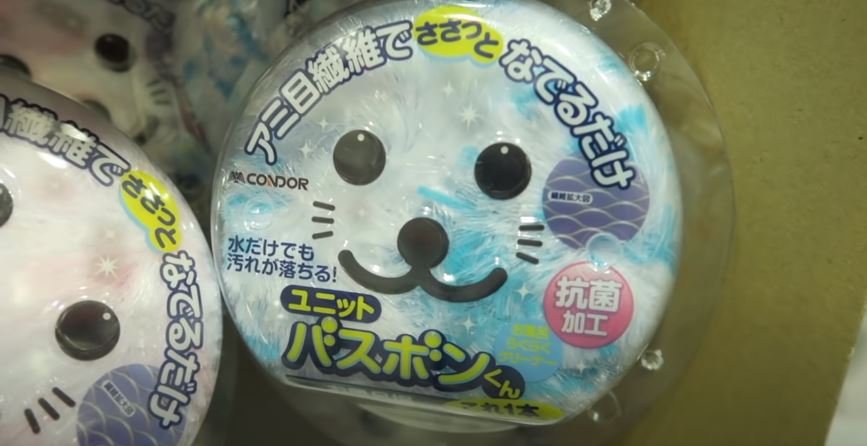 It's easy to use, just rub it with water, you don't need detergent, you can adjust the length, and the antibacterial effect gives you peace of mind.
I just hang it on the bathroom door and the handle can be extended easily if you have places that are difficult to access.
2. Bread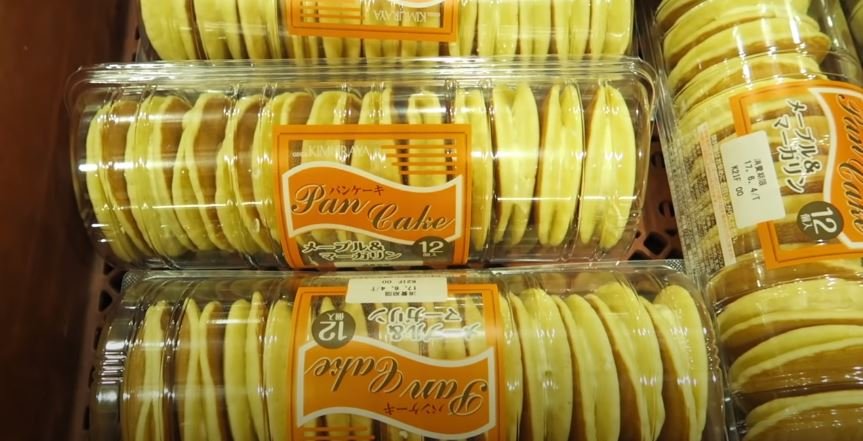 My second recommendation is Costco's pastries,
Anyone who loves cookies as much as I would know, about cookies and muffins, but they've got a lot more delicious items here,
like those low in sugar Hokkaido crème buns, ready to eat maple syrup pancakes inside red bean buns.
There are a wide variety of familiar bread and original Costco slices of bread and the prices are reasonable even though there are many.
There are also limited-time products, so be sure to check them out when you visit!
I like chocolate bread they are steamed chocolate cake and I always buy a big pack of the reds to make sandwiches… If you store it in the freezer, you can enjoy it in a fresh state at any time, so it is safe to store.
3. Liquor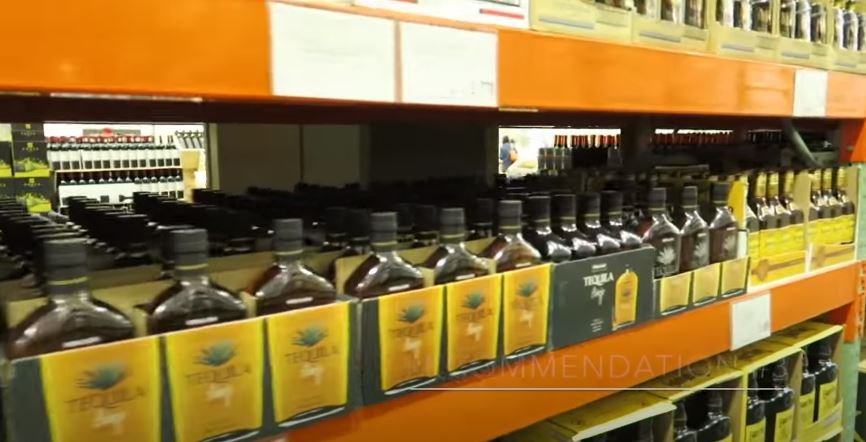 Next to the Pastry section is the big alcohol area.
Not to mention sake, there is a wide variety of whiskey, beer, and wine. Shochu is stored in a large bottle.
The legal drinking age of Japan is twenty, so if you are aged and want to check the Japanese alcohol Cosco is great you have a giant jug of shochu sake and a huge variety of Japanese whiskey too.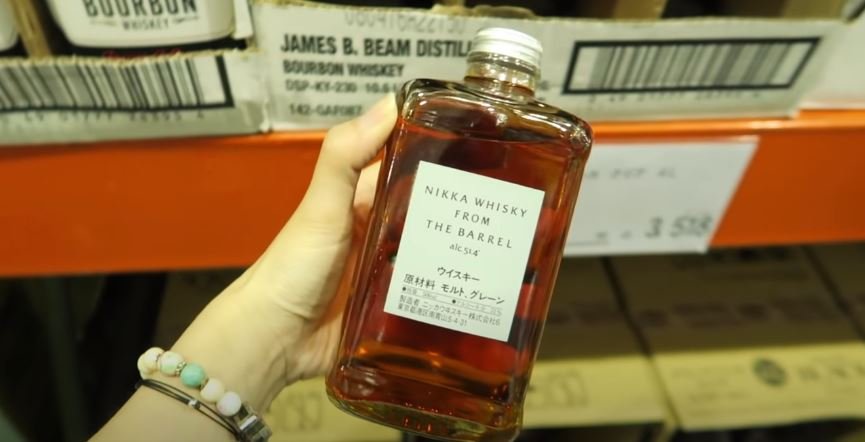 There are also sake gift sets, so it's a perfect souvenir.
4. Sushi, Side Dish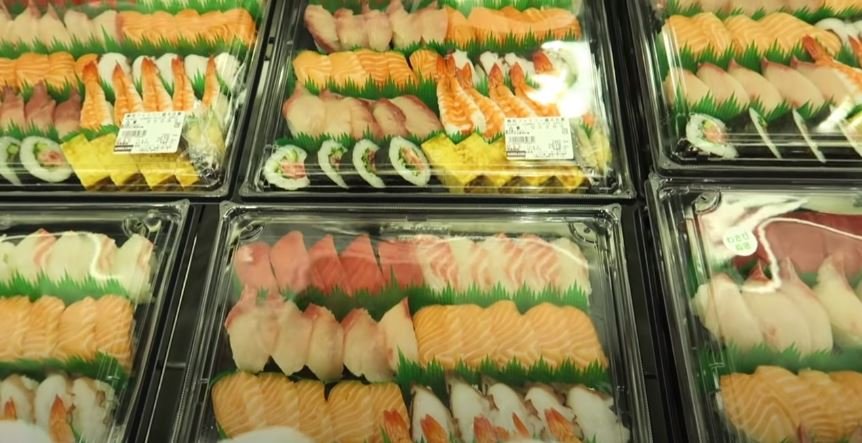 Costco's most popular items are their pizza but in Japan, you can get huge boxes of sushi at an affordable price.
Don't expect these to be the most fanciful and best sushi ever, but they're well made and very fresh just like many others.
Sushi in a large container. The quantity and quality are perfect, and we recommend it as fresh.
Seaweed and sashimi are also sold in the same section.
We also have a wealth of other side dishes such as pizza and burritos, and most of them can be eaten just by chining them in a microwave range, which is highly recommended.
Things in Costco you certainly get your money worth just be careful because sushi doesn't last too long, so it's better for people with big families or if you're having a gathering.
They have seafood bowl and fresh sashimi in the same place, too small to cook any of the prepared pizza, but you just can microwave or bake in an oven for a fast dinner.
5. Calvi Bulgogi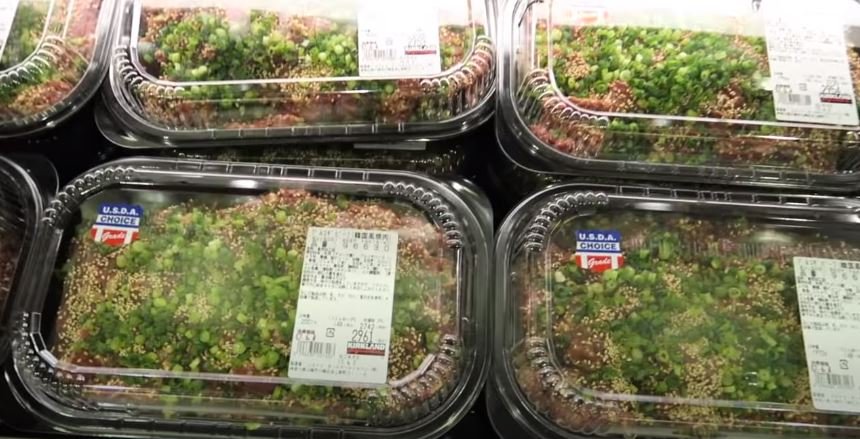 I love their marinated meats, such as Calvi and bulgogi, even though these are traditional Korean barbecue products.
It's a standard Korean dish, but it's easy to cook by just frying it in a frying pan, and since there is plenty of it, you can eat it little by little if you freeze it.
6. Fruit Vinegar
Japanese Costco offers a lot of Asian spices and condiments, you will find anything you need here.
However, my favourite among these aisles is drinking fruit vinegar, which is very common in Asia, mostly Korea and it has other health benefits, much like apple cider vinegar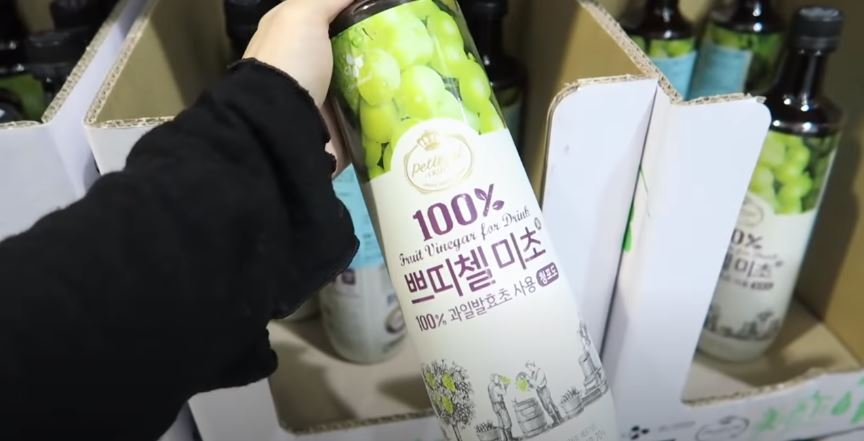 Vinegar made of various fruits.
Except for other fruit, Costco has a few varieties and if you're lucky you will also find different bundles Sometimes it comes with a shaker.
7. Imported Food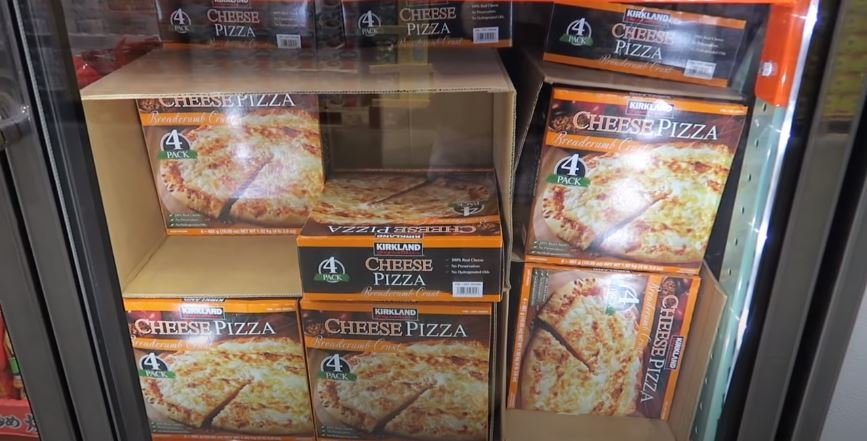 If you're sure that you want authentic Western food and products from North America, you can get them all for far better prices compared to foreign markets for those people who live in Japan.
The price is quite reasonable. We also have a wide variety of canned juice and frozen foods such as imported foods.
"In central Tokyo, I'm stocking up on soda wine for my monthly shopping here and the amount I save for the rental car so it's a lot of frozen food cheese and bacon are some of the must-have things I also love their large range of Western drug store beauties like Cetaphil Bioderma and magic soap in the beauty section you can also stock up on famous Japanese products."
8. Funnel Sunscreen Spray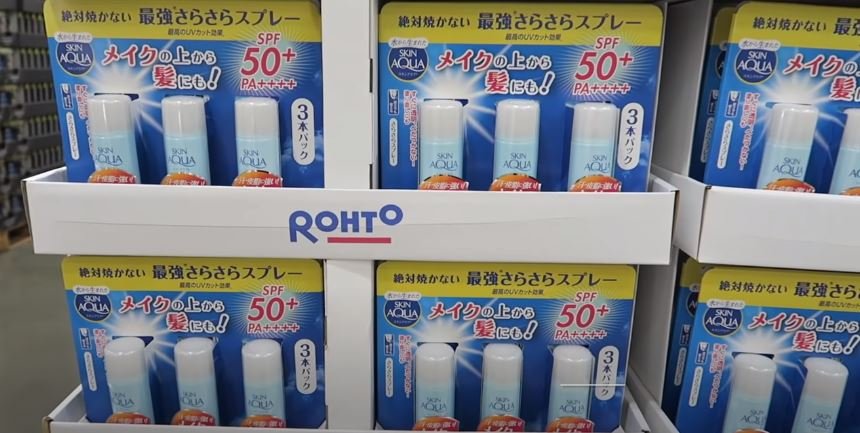 My absolute favourite here is the sunscreen spray, the only reason why I prefer to buy these at Costco is the price because these sprays get used up pretty fast.
It costs about 600 yen per bottle, but at Costco, it's worth just 1300 yen for a set of 3 and it's a good deal.
It can be used on hair, face, whole body, and even on makeup.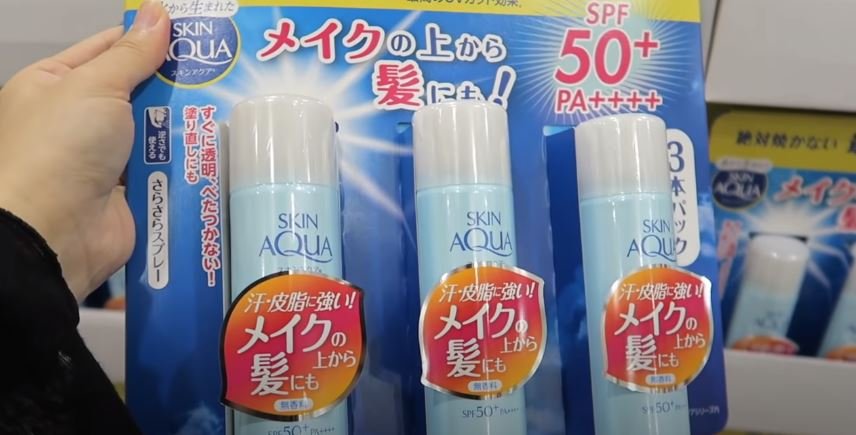 These are seriously the best sunscreen spray you can ever use everywhere, including facial hair and over makeup, there's absolutely no stickiness that I hate about other sunscreen sprays, and it gives a slightly cool feeling.
It has a non-greasy and silky feel.
9. Black Thunder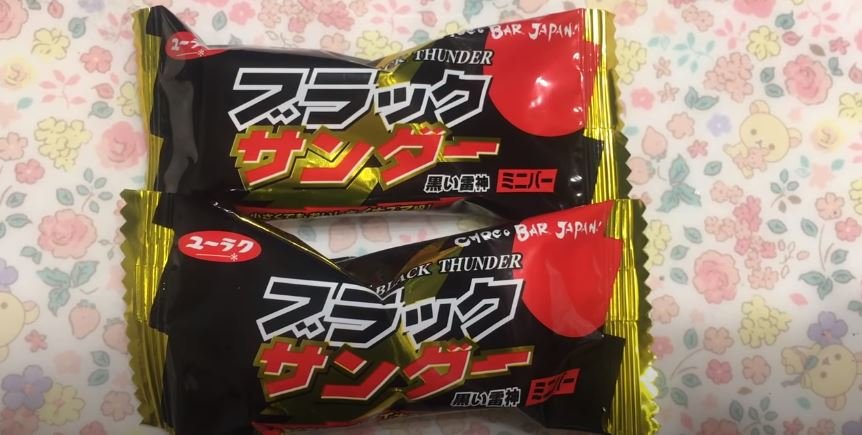 Here is my favourite section which is the snack section
I highly recommend these Black Thunder chocolates As it is individually packaged, it is a perfect souvenir.
Also, they make fantastic gifts particularly if you want to get your friends and family back to share
10. Dodekai Ramen Bulgogi Flavor
My Last recommendation is these Chips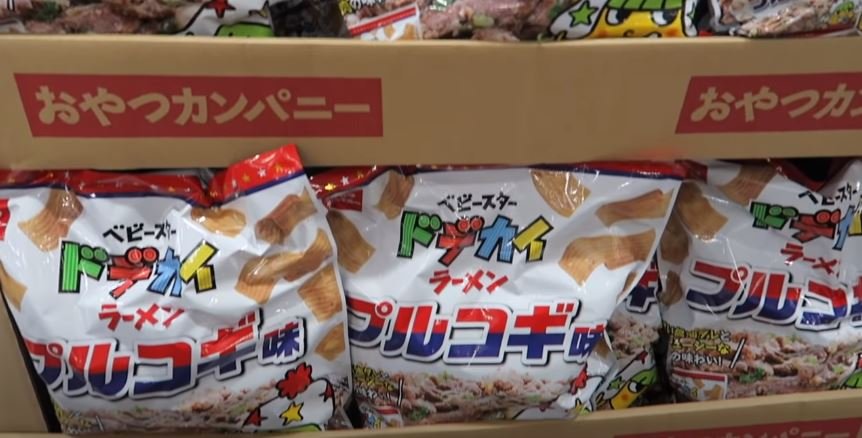 I found these bulgogi flavoured chips a couple of months back, and I can't avoid eating them.
It's sweet and savoury, it's ideally crunchy, and it's super addictive if you're familiar with dry ramen noodle snacks.
It's so sweet and spicy that it doesn't stop when you start eating. It's chewy and individualized so it's easy to eat.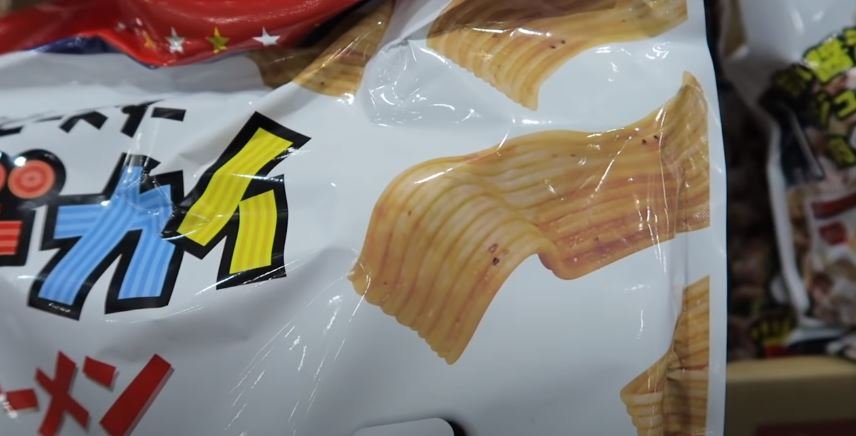 They are identical but way less sticky packaging and much safer than other chips sold at Costco, in my experience, as the big package has nine tiny bags and you don't have to think about it stalling.
I just came out of Costco
Okay, guys that's it for this post, I hope you've found it informative and useful, so if you've made sure you put your thumbs on this post,
then I really appreciate you guys, I've read every single one of them, and I've got fantastic recommendations then comments,
so keep those coming don't forget to subscribe to my email to see more of me in the future, and I'll see you next time. Ba bye