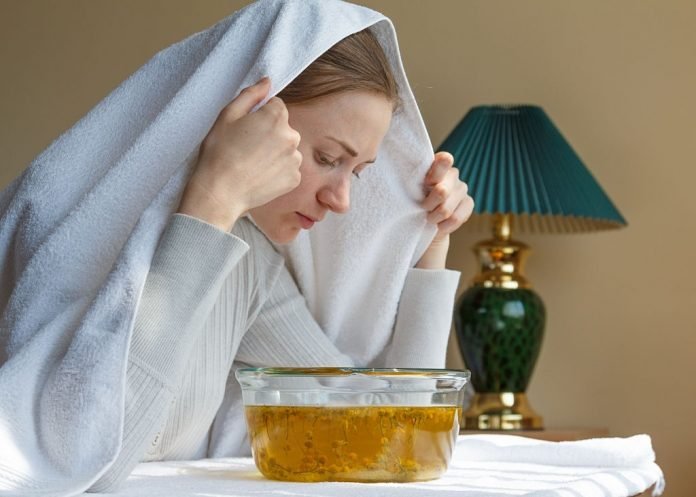 With flu season upon us, it's time to prepare our bodies for the bugs and bacteria that are about to wage war against us.
Here we will discuss two natural remedies using Essential Oils to prepare your self-defense.
The first one we will discuss is Grapefruit Oil.
This Essential Oil has many uses, you already know one of its uses just by its name.
Grapefruit is associated with weight loss and when used as part of a healthy weight loss program its benefits are undeniable.
It is also used as a revitalizing and uplifting scent when the oil is diffused or directly inhaled.
However, traditionally Grapefruit oil is used as a support to the body's natural defenses. It contains the cell protectant d-limonene a powerful antioxidant.
This oil has been used as a preventative measure for a sore throat. Start off by putting just a bit on your skin to test for irritation at full strength. If there is irritation dilute it with olive oil.
Now massage into your skin, full strength or diluted, around your throat area once or twice a day.
Remember this is also a revitalizing and uplifting scent, it's not recommended for application before bedtime.
Now let's discuss a major must-have of all Essential Oils.
This would be Thieves oil, which is a blend of clove, rosemary, cinnamon bark, lemon, and eucalyptus. These blends of oils have been in use for some time now.


It is a formula based on one that was used in fourteenth-century France by thieves that used a mixture of aromatics to protect them against the Black Plague as they robbed victims of the plague.
Thieves oil is great at shielding against germs and bacteria. This is why many products have been made using Thieves oil.
Some of which are household cleaners, soaps, toothpaste, and mouthwash.
Naturally, the use we will discuss here is to combat against dangerous airborne bacteria.
One way to combat airborne bacteria with Thieves oil is to use a diffuser. Once diffused into your home's air it quickly begins killing and combating against those airborne bacteria.
Prevention is key for fighting any bacteria. Here we discussed using a diffuser in your home but what about outside your home.
We may be able to fight the bacteria at the home with a diffuser or cleaning solution but what happens when we go outside our home?
With so many people out there that do no sort of prevention for bacteria, we are constantly bombarded with germs at every handshake or conversation we engage in.
Here you can dilute the oil for a mouthwash to protect yourself or you may even want to just take a quick smell from the bottle to give yourself a quick protective boost.
Again, there are products out there such as Thieves hand sanitizer and mouthwash, but if you are truly going to live Essential Oils you should learn to diffuse, dilute and mix oils for your healthy living.
*Disclaimer:
This material is for educational purposes only and is not meaning to diagnose, prescribe or treat any condition or illness.
Invest in you Health today