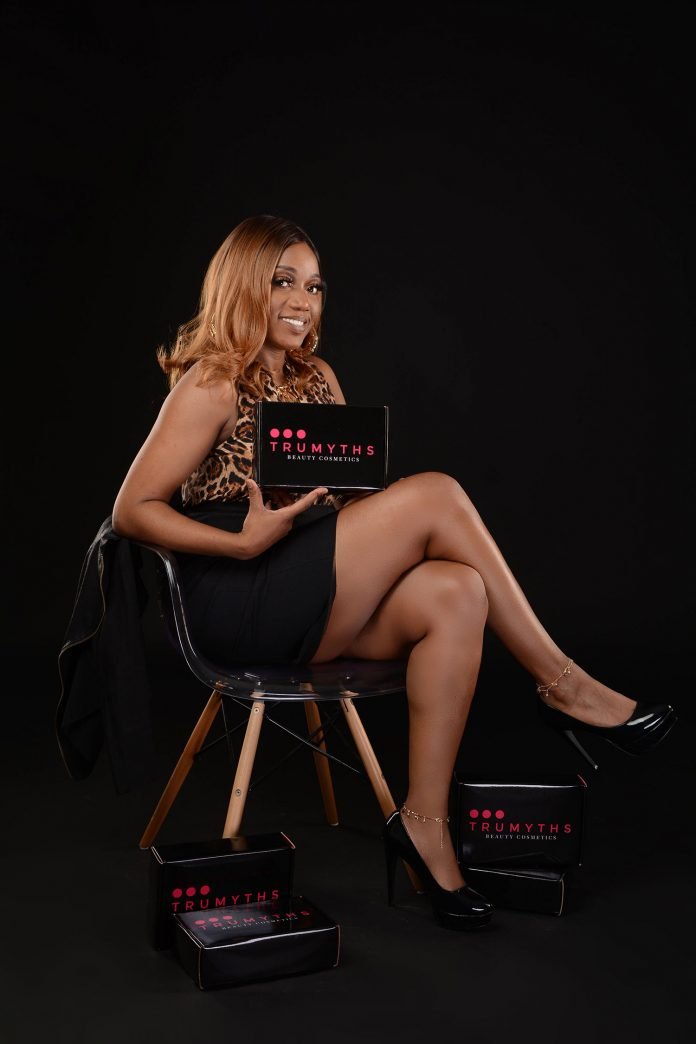 Never feel invisible again with True Myth Beauty! Founder and CEO of True Myth Beauty, Yanna; has been infatuated with makeup since a little girl.
So much so, that she used to kiss her grandmother's bold lips to transfer lipstick onto hers.
Yanna; retired army veteran, wife and mother of four from Clio, Alabama took her passion for beauty and created a product that all women can enjoy regardless of ethnic background.
Yanna and her team has spent years and countless lab hours developing the perfect formula that is compatible with all skin types.
Using only organic ingredients, True Myth Beauty prides itself on "Clean Beauty"; beauty that is not defined by ingredients that are unnatural to your biological makeup.
Allowing even those with sensitive skin to rock bold and edgy colors without fear of breakouts.
Be Free of toxic formulas.
Let your beauty tell your story. If it's a myth how can it be true? The only way to know is by experiencing True Myth Beauty.
Is it a True or is it Myth? True Myth Beauty, by Yanna.