Lifestyle and fashion are more than pure clothing. But even though boots, shoes, lipstick, body piercing or hairstyle are appreciable, fashion gossips include clothes in more broad terms.
Masculine or feminine, fashion world has no limit.
Fashion magazines have been the standard for fashion-forward women since a very long time when the first fashion magazine was published in Frankfurt, Germany back in 1586.
Although Switzerland is mostly known for its ancient tradition of jewellery making, Swiss fashion industry takes on air around the fashion globe.
Similarly, if we're talking about fashion magazines than just fashion like a celebrity, relationship, lifestyle, tours & travel, shows, sex, tips on beauty and much more.
Here's a list of the year's Top 10 Best & Hot Selling Magazines for Fashion & Lifestyle in Switzerland.
The #1 Potty Training Guide for Babies Aged 3 to 36 Months.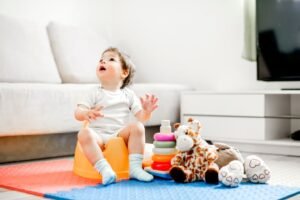 GUIDO – Lifestyle Women's magazine
The lifestyle magazine is headed by and devoted to Guido Maria Kretschmer, a German fashion designer and television icon.
The magazine divided into four sections with a unique Guido Maria Kretschmer style. "Chic & Beautiful", "Live & Love", "Welcome" and "Take a breath & take a deep breath".
Guido is the secret best friend of almost every woman. He makes the women shine and always gets the best out of them Magazine subscription easy and convenient on the account.
Guido Maria Kretschmer, whose TV SHOW "Shopping Queen" airs on German TV 6 days a week, is an authentic, yet respectful, and warm-hearted designer by profession.
"Creating my own magazine, for me, is a dream come true. I am delighted to have such a great and professional editorial team by my side, very proud and thankful."
GUIDO-the first female magazine to be named after a man-focuses on fashion, inspirational stories, food and living.
Guido Maria Kretschmer helps to choose the perfect outfit for the first date, decides who wins the "style challenge" and interviews extraordinary women.
In each edition, GUIDO's husband Frank presents one of his favourite recipes. Print run of GUIDO starts with 250,000 copies and 10 issues a year. The launch is accompanied by an eye-catching campaign for print, digital and TV.
GUIDO is the magazine that women love.
GUIDO is Guido Maria Kretschmer, designer and the man that women trust – not only when it comes to fashion, charisma and lifestyle. Guido thinks that you are beautiful the way you are. And at the same time encourages you to try new things. Or leave out things that don't do anything for you.
Guido is a great friend of hospitality, of stories about people, their dreams and their goals. And if things don't go that way, Guido listens carefully. Publisher Gruner + Jahr just released the first issue of GUIDO.
Dein SPIEGEL – Children's magazine
Give your Special children's magazine for curious children as a convenient subscription gift.
In the children's magazine "Dein SPIEGEL" various topics from politics, nature and technology as well as reports from all over the world are presented in an informative way.
The magazine contains the classic sections of a children's magazine, with a child-oriented distribution of content.
Nature and technology take up more space than economics, for example. A lot of jokes as well as funny comics and puzzle pages provide entertainment and relaxation.
What is important, those young and young readers are taken seriously, which means that "Dein SPIEGEL" magazine meets children at eye level, and instructive.
The popular children's magazine is clearly structured by its color scheme and is based on its classic entire design.
The editorial team is supported by Special editors and documentations from all departments of the news magazine.
Readers from all over the world of "Dein SPIEGEL", for example from China, Russia, Africa & America.
In addition, children's reporters have their say in every issue: they conduct interviews with well-known politicians, sportsmen, famous women's and artists.
Sonntags Zeitung – Newspaper magazine
Secure a subscription to a Sunday newspaper and make your sundae's beautiful
The "Sonntags Zeitung" in the mailbox every Sunday as well as unlimited digital use including e-paper – up to date around the clock.
Reading pleasure on Sunday. The mix of relevant news and intelligent entertainment convinced readers on every Sunday.
The Sunday newspaper with the best formula for complete reading pleasure on Sunday with relevant news and intelligent entertainment. Surprising topics from the fields of politics, sports, culture, business, science, trends, and travel.
I'm pretty sure you will love it…
⚡️The Ultimate Keto Meal Plan⚡️
30-Day Keto Meal Plan
Complete Keto Food List
77 Keto Dessert Recipes
​100 Keto Carb Recipes
Annabelle – Best Swiss women's Magazine
Simply give away reading fun as a gift and give pleasure.
Annabelle voice of Swiss women, the best women's magazine of Switzerland, inspires every three weeks with sensual images and provides information with strong views.
She is a passionate Swiss woman's, but she also looks to the world, in short, to all topics and people that move and interest women power.
Annabelle takes care of everything that is relevant in the life of a modern and elegant woman. This magazine cover Fashion, beauty, gourmet, living, travel and society … you can choose a subscription to Annabelle.
Neue Post – Magazine
The magazine NEUE POST provides subscription news about the world of high society – with the subscription you are always up to date.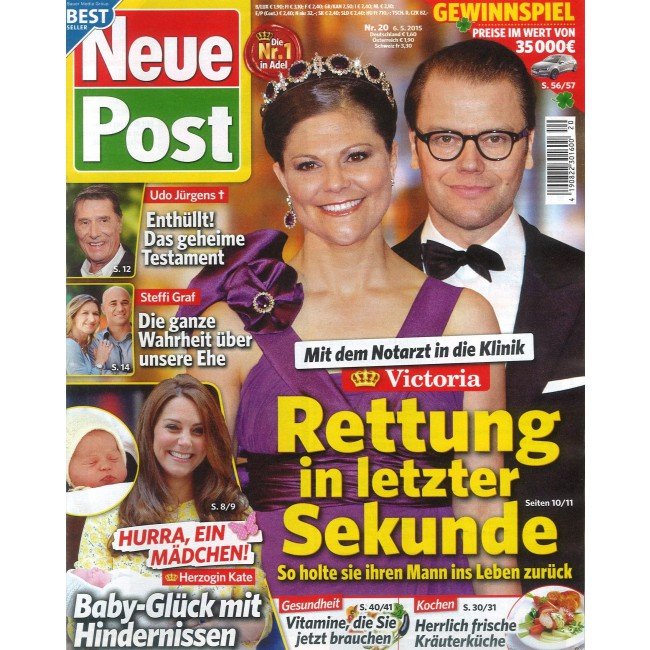 The magazine reports from the nobility on national to international prominence – the NEUE POST reports on everyone and grants the Readers a first-hand insight! In addition, each issue offers popular travel destinations, fashion tips and the topics of health and beauty.
The editorial team always reports on current events from the world of celebrities.
Exclusive stories, background reports, and interviews from the royal family, national and international celebrities are the contents of this women's magazine.
Flow – Magazine
Flow – the well-known magazine for mindfulness, inspiration, special zeitgeist and paper lovers!
The FLOW magazine stands for a unique concept with a special combination of topics and images and an extraordinary feeling for haptics.
FLOW is a unique magazine for personal, beautiful and relaxing moments in life. It informs its readers about stories on psychological, philosophical, and zeitgeist topics that inspire but they don't teach.
It provides positive food for thought and creativity, as well as practical tips that make life easier.
The FLOW magazine celebrates the self-made, creative with numerous do-it-yourself ideas. FLOW is a magazine the best for paper lovers.
11 Freunde – Monthly Sports Magazine.
The magazine for football culture digital: everything that is important on and off the pitch.
11 Freunde – the most popular sport in the world is all about goals. If you can only shake your head at this questionable statement, then this subscription magazine is just the thing. The magazine 11 Freunde also deals with much more than just Bundesliga results and shots on goal.
The 11 Freunde magazine focuses on current events in German men's football. The magazine is absolutely impartial in the list of results.
The magazine is also interesting for football beginners who only cheer on our heroes during the World Cup – you can understand the articles without knowing what is offside. A look is definitely worth it!
AD – Magazine
AD ARCHITECTURAL DIGEST magazine is the premium reference for the best of home furnishings, design, stylish interiors, style, art, and architecture.
Your every subscription fascinates with its level of quality and originality with impressive and inspiring images as well as excellently researched stories.
Order AD Magazin as a subscription now and never miss a trending view from the heart of architecture. Ad mag covers sophisticated architecture, luxurious designs, intelligent concepts – the diversity of the magazine AD includes the whole thematic cosmos of modern lifestyle.
From design and interior design to art, watches, and jewels, cars and yachts to travel – AD informs, advises, and entertains the discerning reader.
Bergwelten – Magazine who loves mountain worlds – hikes, huts and more
Does your partner, a good friend, a relative or a colleague love the mountains? Would you like to give inspiration and information to a person close to you eight times a year – for unforgettable hiking tours and alpine experiences?
Then give away a subscription to the Berg welten magazine. Here you can explore to the mountain worlds online conveniently and inexpensively.
You can collect valuable suggestions for the next tour during the hiking season and throughout the year. Even if the lucky one does not have the opportunity to go hiking yourself, you bring him entertainment and mountain "feeling" at home with the Bergwelten Switzerland.
The whole world of the mountains in one booklet
Each high-quality edition of the mountain worlds offers tour suggestions for Switzerland and the entire Alpine region – including secret tips on the doorstep, hiking trails and via ferratas in the Oberland, Italy, France, Austria, and Bavaria.
Whether inspiration for short day or half-day tours, long-distance hiking trails, hiking with children or practical tips for high-alpine summit tours: Anyone who loves mountain hiking or climbing will read every issue of the mountain world enthusiastically.
Get receive carefully researched inside information. Safety tips for climbing, practical tests of hiking shoes, poles, backpacks and more are also part of the varied content of Bergwelten Schweiz Magazine.
The authors are experienced as well as enthusiastic mountaineers, Alpine Club guides and other experts.
Valuable tips for spending the night and enjoying in the mountains are also included: for example, alpine huts are presented that offer cosy beds and culinary delights such as rustic snacks and homemade cheese specialties.
Frequently, readers of the Bergwelten Switzerland magazine even find an idea for a stop at their own mountains that they do not yet know.
This is the perfect gift for mountain sports, alpine and nature lovers
With every issue that offers exciting reports, lots of tips, and beautiful photos. Anyone who loves the mountains will be happy about the high-quality magazine for every occasion. Just as Bergwelten Magazine delivers hiking and climbing ideas all year round, it is a suitable gift in every season.
You can give it away for Christmas, Easter, birthday, or other occasions. If you want to make colleagues happy for an important anniversary, it is also suitable.
Perhaps an employee also goes to the well-deserved pension and would like to use the time gained for alpine or summit tours? Bergwelten Magazine is an ideal gift for such and similar occasions.
Even if a dear acquaintance or relative cannot walk due to time or health reasons, he will be happy about the Bergwelten magazine. This is how many exciting impressions from the world of hiking and climbing come to his home.
Surely you can think of many more occasions for which you can give a Swiss mountain fan with great pleasure.
GEO Magazine
GEO Magazine reports comprehensively, vividly, and emotionally about the great goals, upheavals and passions on planet Earth.
GEO Magazine – a magazine that makes journeys into the human bloodstream just as exciting as the forays into the Amazon water cycle.
GEO Become a country expert with GEO Special. Each issue is dedicated to a country, region or city and provides information about society and culture without forgetting the most beautiful beaches and best restaurants.
You can get three-quarters of the magazine in the GEO Special Magazines, readers are offered reports and analysis in the well-known GEO quality. Currently researched and presented optically opulent.
GEOlino – Magazine
GEOlino is the cheeky and lively magazine with short stories to marvel at, comic-like image sequences, emotional charges. The entertaining, friendly and playful way of imparting knowledge in the GEOlino magazine promotes general education for children without having a textbook effect.
Learning is fun at GEOlino. The well-known GEO quality in terms of appearance and soundness of the topics is essential for nature.
The layout, however, stands out clearly from GEO for children. Novel topics from the areas of games, logies, handicrafts, thrillers, puzzles etc. Useful information posters, timetables, etc. GEOlino Magazine offers knowledge and fun in a low-cost subscription.
So what are you waiting for – Secure the positive and popular magazines as a gift or for your personal need and get the subscription now Magazin-Abo.ch.