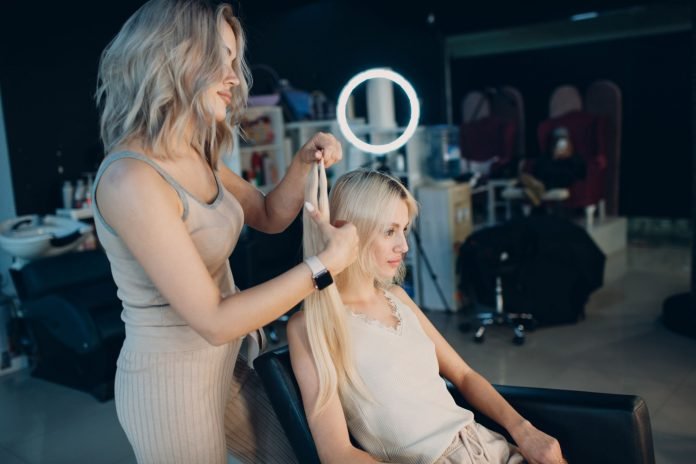 Whether you put in your own micro links hair extensions at home, or you have the most luxurious Remy hair extensions put in by your stylist, you'll find that you want to make it last.
Human hair extensions are very delicate, and whether you live in New York or Los Angeles, you know that proper maintenance will extend the life of your weave significantly.
Consider the following basic guidelines for keeping your extensions in good condition.
Tip#1: Read Your Shampoo's Ingredient List
To begin, cheaper shampoo causes your hair extensions to become dull and brittle over time. Furthermore, the cheaper the shampoo, the more of it you have to use, putting more wear and tear on your extensions.
Use a high-quality shampoo, and choose one that does not have alcohol in the ingredient list.
This is much friendlier on your weave and keeps it looking excellent. When rinsing out the shampoo, use as much water as possible to be as thorough as possible.
Tip #2: Look Into Professional Tightening
Some hairstylists provide professional weave tightening, especially if you purchase it from them in the first place.
When you are dealing with more complex hair, like Brazilian hair extensions, it's worth it to go get it professionally tightened and re-secured. It is far cheaper than going to the salon for a whole new set.
Tip #3: Comb Carefully
When you comb your hair, grab it at the base, close to your head, and then comb everything gently.
This keeps the roots of your hair extensions stable while allowing you to care for your hair and put it in order.
This protects the weave from coming out before its time.
Tip #4: Air-Dry
When you just step out of the shower, take some time and allow your hair to dry on its own.
You may choose to pat it dry or to very gently towel dry it, but that's really all you should do. Try to avoid blow-drying your hair or using a straightening iron on it.
If you do end up using these products to tame your hair, take a moment and put the device on the lowest setting available.
This is something that can make a great deal of difference to how long you can keep your extensions.
Tip #5: Talk to Your Stylist
If you have something a little out of the ordinary, like fusion hair extensions that attach to the root of the hair, you want to speak to your stylist about the care. You never know when a seemingly insignificant tip will make all the difference.
Speak with him or her about maintenance and how you can prevent damage to your hair.
Similarly, make sure that you see your stylist on a regular schedule to maintain your hair extensions. This keeps them in great shape.
Tip #6: Love Your Scalp
You should take care of your natural hair as well as your hair extensions, but you need also to take care of your scalp.
A healthy scalp is a necessary foundation for your hair extensions. Rinse your scalp with witch hazel every few days to keep the skin clean.
Witch hazel also encourages your scalp to produce oils that keep your hair healthy, as well. Rub the oil into your scalp for a soothing massage before rinsing the oil out.
Tip #7: Sleep Tight
Take care of your hair before you go to bed. For example, allow your hair to dry completely before you head to bed, and when it is dry, wrap it in a soft cloth. This prevents it from tearing or from becoming mangled as you sleep.
You may choose to cover your hair at other times as well. For example, when swimming, you can wear a tight cap to keep the chlorine from damaging your extensions.
Hair Extensions Aftercare Bonus Tips
Many celebrities opt for micro link hair extension because it is such a convenient and painless procedure to undergo. There are no glues, bonds, or stitching involved.
And the good news is that you don't have to be a famous celebrity to enjoy the benefits of micro link hair extensions.
What is a Microlink hair extension?
Microlink hair extension can transform your short and lifeless hair to long and free-flowing hair instantly.
There is no need to wait for months or years for your natural hair to grow.
In microlink hair extensions, also known as micro rings or micro loop hair extensions, strands of hair are attached to your natural hair and are joined by a plastic ring, closed flat and tightly so the strands won't slip off.
They are concealed among your natural hair so that your friends won't notice it, unless you tell them your secret.
It feels great to look gorgeous with your beautiful hair. As to the confidence it brings, you will definitely feel that the money you have invested on it is worth it.
It is also important that you invest enough time and effort in your extensions' aftercare.
Shampooing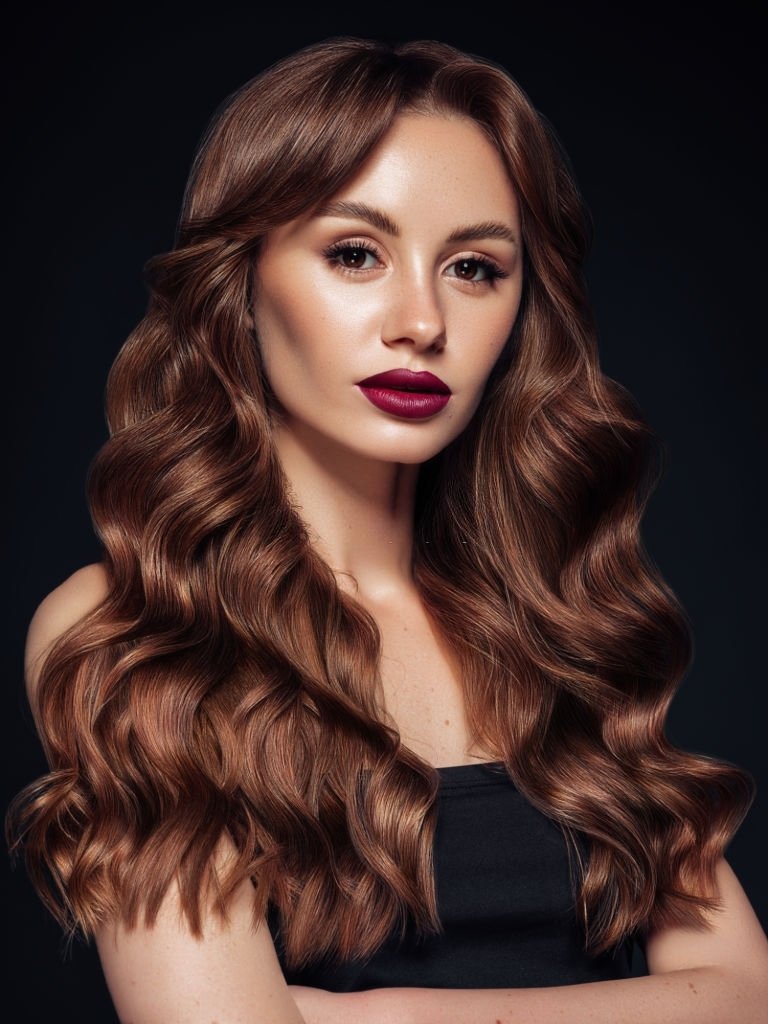 It is best that the initial shampoo right after the extension procedure should be done by your hairstylist or one of his/her staff.
This is because they are not only trained in the actual process of putting on the extension, but also in aftercare service.
As they shampoo, they must also teach you the correct technique in washing and brushing those extensions
You can ask your stylist as to what brand of shampoo suits your extension type. This is important as not all shampoos are suited for hair extensions.
Shampoos with a pH of 7.0, natural extracts, and AHA are usually recommended. The shampoo's role is to clean and revitalize the scalp, your hair, and your extensions.
How do you shampoo hair extensions?
Be gentle as you would not want the rings to fall off from your microlink hair extensions while shampooing!.
Remove any tangles before wetting your hair. Dirt, grime, and sweat that are accumulated on a busy day can cause your hair to tangle.
Gentle brushing helps in removing these. When all is smooth, slowly wet your hair. With an up and down motion, apply shampoo from the roots to the tips.
Don't make any circular motion massage. Rinse well and rinse plenty. Apply conditioner using the same motion, up and down.
Pat dry with the towel and never rub.
Remember that heat can damage your hair extensions. Avoid washing your hair with hot water and drying it with a blower.
Your hair may feel heavier as it may take about a week or two to settle down to a normal routine.
How to Comb Hair Extensions
You should also consider the type of brush you're using to comb your hair. Check with your stylist as to what type of brush is best.
Bristles for hair extensions should be wide-spaced and soft. When brushing, start from the tips working your way upwards so that you won't be losing the links that are attached to your microlink hair extensions.
Your stylist should be your best friend when it comes to hair care.
S/He should be there to help you when something goes wrong along the way before the problem becomes worse.
For example, replacing lost rings or undoing badly-tangled hair.
How to Find Good & Quality Extension?
With a good quality extension, you can simply create a new trendy hairstyle by adding thickness, volume, and beauty.
if you are worried about the unattractive hair you have that has been keeping you away from accomplishing good hairstyles, you can now create a new change that your friends can't resist admiring with a good celebrity hairstyle.
Apart from celebrities, common people are also now using hair extensions largely to enhance their style and personality.
They are popularly used than glue attachments as they offer quick application and more comfort in wearing.
Choosing a good hair extension can be a difficult task at times if you are not aware of how to choose one according to your hair type.
There are so many things to consider when choosing a clip-in model, the first one being the quality of the hairpiece.
Extensions that Popular Choice of Celebrities
Human extensions that are made with 100% quality human hair excels in quality as they offer more lasting beauty than synthetic extensions because of which they can be worn permanently as well.
The high-quality human extensions are the expensive ones that are the popular choice of celebrities.
The other factors that have to be considered when choosing are the width, thickness, and length of the extension.
Choose the extensions after considering your scalp condition. The extension you choose should also complement the natural color of your hair.
You should also purchase suitable hair care products and special brushes that should be used on these extensions.
if you are looking for a long-term solution like bonding then the most important thing are to choose the right stylist and a reputable salon with properly trained staff.
Though this would be expensive, it is worth the money.