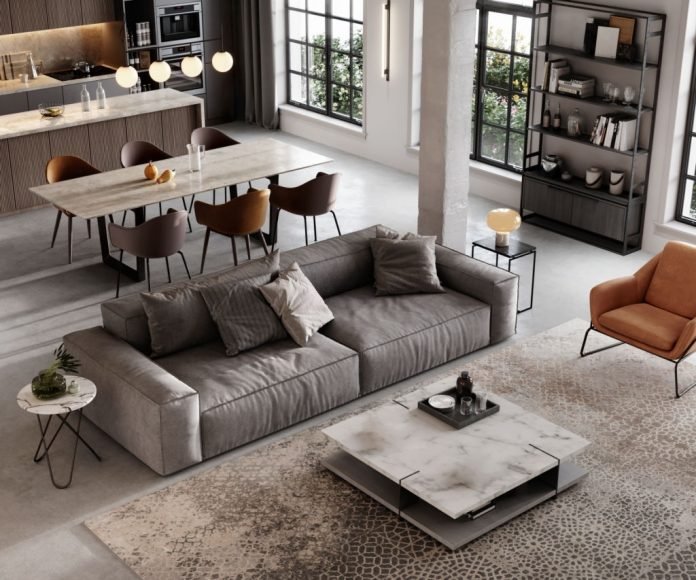 Every year, there are certain interior design trends that become the dominant style for that year.
The year 2020 was no different. There were simplicity, functionality, minimalism, and good old-fashioned glamour.
Due to the Covid pandemic, people are spending most of their time indoors binge-watching movies on their best tablet for Netflix.
However, instead of wasting time on your phone or tablet, this is a great opportunity to renovate your home or remodel it from scratch.
In this article, we tell you everything you need to know:
20 Interior Design Styles Defined in 2021.
20. ART DECO
Art deco is synonymous with the 1920s and 2021 saw a resurgence in its popularity.
Perhaps it is the elegance and glamor associated with this style or the nostalgia of an opulent era.
19. ASIAN ZEN
A highly ritualistic yet minimalistic approach to interior design, Asian Zen brings a degree of style and comfort to the living area.
For people looking for a calm and focused atmosphere in their room, this might be the best style.
18. BOHEMIAN
The bohemian style reflects an unconventional lifestyle and a taste for the exotic. Most furnishings and accessories are accumulated over time and reflect certain randomness in the overall theme.
17. COASTAL
The coastal style brings a sense of brightness and openness to the living space by using sea-inspired color schemes.
Ideal for beach homes, they blur the boundary between the indoors and outdoors by opening up space to natural sunlight and air.
16. CONTEMPORARY DESIGNS
Contemporary looks were also in trend as they featured newer styles.
People living independently found this style much suited to their lifestyle as it gave them greater flexibility to design their spaces according to their taste.
15. ECLECTIC
The eclectic look features novel materials and objects. In terms of color, it relies on bold tones and mixes different shades and materials quite creatively.
Despite the apparent diversity, it reflects a common theme and has a consistent feel to it.
14. FENG SHUI
Feng shui promotes a balanced lifestyle through the way in which the objects in a room are arranged. People claim to experience greater peace and tranquility by living in such spaces.
13. FRENCH COUNTRY
This particular style features a mix of modern and antique looks and is well suited to country homes where comfort and relaxation is the primary goal.
Unique art pieces, minimalistic furniture, and geometric design are the hallmarks of the French country home.
12. HOLLYWOOD REGENCY
Hollywood Regency is a particularly popular style that has been around for more than a decade.
The romance with old Hollywood offers great opportunities to combine art deco with glamor. Intricate detailing and pomp make this a distinctive interior design theme for 2019.
11. INDUSTRIAL
The industrial look is clearly masculine and focuses on a toned-down color scheme. The overall space looks somewhat like a factory floor.
It is common to have a few recycled items salvaged from different places and refurbished into items of furniture.
10. MID-CENTURY MODERN
This design theme harkens to the 60s and can be described as a retro theme.
It is designed for a functional approach and uses classic shapes to create certain predictability in the use of space. Clean silhouettes and modern accessories can be combined to create this look.
9. MINIMALISM
Minimalist living is going to be the rage in 2021 due to ever-shrinking living spaces and a distaste for accumulating lots of possessions.
Last year saw minimalism combining with comfort, giving birth to the idea of warm minimalism. The result is a simple, low-maintenance look that values unoccupied space.
8. MODERN COUNTRY
The modern country look is quite rustic in appearance and has a homely feel.
Using classic materials and design themes, this look creates a natural environment for the inhabitants and is a relatively fuss-free style.
7. MODERN FARMHOUSE
The modern farmhouse look features comfort and friendliness. This look creates spaces for human interaction and is generally well suited for spaces used to entertain guests and company.
6. RUSTIC
A rustic look can be achieved by using natural materials like stone and wood.
Natural finishes also impart a rustic look to any space as do natural materials like wool and leather. Furniture, floorings, furnishings can all be designed in a rustic theme.
5. SCANDINAVIAN DESIGN
The Scandinavian design theme is completely functional and simple. Nothing stands out and the focus is on muted appeals through shades of cream and gray.
The entire look is one of balance and a combination of various design elements.
4. SHABBY CHIC STYLE
Shabby chic is back in vogue after its peak popularity in the 90s. It has a strong vintage appeal and is Continental in its inspirations. Colors and materials are soft, feminine and distinctly traditional.
3. TRADITIONAL
Traditional looks make space feel grounded and secure. It is easier to shop for a room that is traditionally designed.
However, in 2021 we saw a greater openness to contemporary styles within the traditional design theme.
2. TRANSITIONAL
A transitional style is suited for family homes where each individual might have different design preferences.
It is a blend of traditional styles with a modern functional aesthetic, making it possible for every member of the family to use the living space comfortably.
1. URBAN MODERN
This style has a bit of a masculine vibe and is popular for bachelor pads. It combines a modern aesthetic with industrial elements.
Personalization is an essential part of this style so a lot of accessories are used to make a personal style statement.