"Fashion is not something that exists in dresses only. Fashion is in the sky, in the street, fashion has to do with ideas, the way we live, what is happening." Coco Chanel
Fashion varies throughout time, just as society keeps changing.
Many fashion trends and styles have emerged in recent years, some of which are still popular and relevant, while others have only been prominent for a single season.
While the focus of the New Year is on making resolutions, why not start with your closet and re-discover your new sense of style?
This is your chance to show a fresh and unique value that would fully reflect your personality.
Take Note: Eight Fashion Outfit Ideas this 2022
Prepare yourself for a year's worth of wardrobe inspiration?
Here is a list of eight fashion outfit ideas for you to browse and take some ideas from.
These diverse outfits can be used to help you dress for work, school, or any other occasion.
Take a good look at the list below!
1. Translucent Top and Wide-Leg Pants
Translucent tops and wide-leg pants which have been prominent already will continue to be a trend this year.
It is the perfect outfit for semi-formal occasions and work events. When worn together or separately, these two pieces will create a stunning combination.
Since the top is translucent, it will be see-through on both sides regardless of how you wear it.
Choose a stiletto in nude shades to complete this casually sophisticated style.
2. Turtleneck Top and Pencil Skirt
Every woman's fearlessness and strong aura will be emphasized this year; a turtleneck top and pencil skirt will be a wonderful boost in this regard.
When you want to emphasize this certain persona, a turtleneck top and a pencil skirt are always a terrific match.
Although turtlenecks can conceal a variety of forms, they can also soften practically any sharp lines if you choose the proper one.
Pencil skirts are long and slimming, blending in with your body's curves to create a stunning figure.
They're not only for the ladies in the office; this outfit is for everyone.
3. Layered Tie Dress
This layered tie dress, which has been trendy since last year, may make you stand out despite its simplicity in style.
Because of the diverse colors, it's a casual outfit that goes with anything and can also be worn to formal events.
The good thing about this dress is that it is a loose one that embraces every lady's shape.
4. Printed Crop Tops
In previous years, we had had enough of plain colored tops. Crop tops that are printed will undoubtedly be a thing in the year 2022.
It would be able to express a wide range of feelings and thoughts.
It would also allow a lady to express herself by the prints she chooses. With a variety of kinds of jeans, these crop tops are a great match.
5. Split Hem High-Waist Sweat Pants
We are used to straight sweatpants, now, let's try to spice it a little bit by putting split hem on them.
This would give a more dynamic and modern look without compromising the comfort and style of the high-waist sweatpants.
You can rock this with a cropped tank top, t-shirt, or even a cute crop top and some clean sneakers.
6. Button-Front Cardigan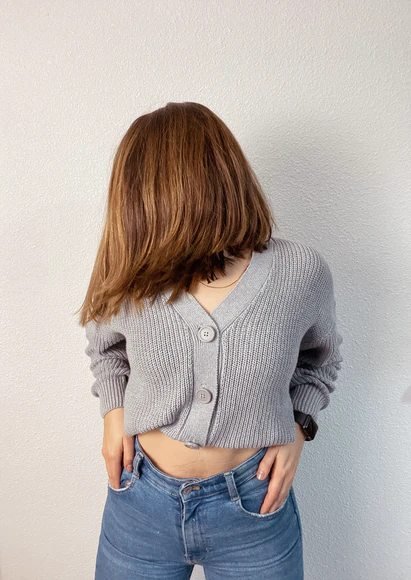 Over the years, knitting has become a popular hobby. As a result, the demand for knitted clothing has skyrocketed in the fashion world.
One of them is the Button-Front Knitted Cardigan.
If you're looking for a casual yet sassy outfit for this year, it'll give you a deep and nostalgic vibe.
Sleeveless tops, dresses, and jeans look great with this cozy item.
7. Mid-Length Skirt
A mid-length skirt provides a well-curved fit and is comfortable to wear. It comes in various colors which would give a lady confidence when she wears it.
It comes in various colors that would go great with this project's long sleeve top and heels for a formal or office look.
Its wavy pattern would offer every lady a look of luxurious and graceful sense of fashion.
8. Co Ords Set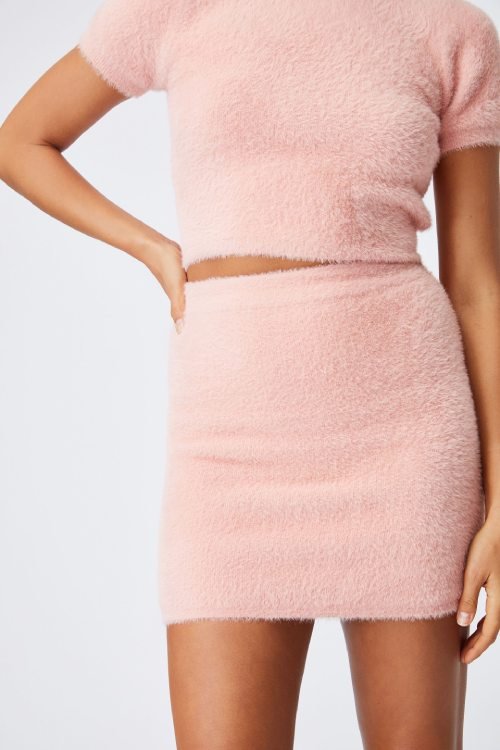 Last but not least is the women coords set which is a perfect pair of two pieces of top and bottom.
They come in a set and are ready to wear.
This will undoubtedly find its way into every lady's closet in 2022 because of its playful combination that is ideal for casual and active occasions.
Start the Year Right
We hope that these outfit ideas will inspire you to create your own unique style.
Remember that it's very important for you to be confident yourself and fashion should support who you are.
Keeping your style choices relevant to current trends is also a good idea.
And to start your 2022 right, we'll give you a 6 Euros Coupon for Allylikes new users without threshold.
Don't forget to use discount codes: NEWUK at the checkout.
Happy New Year!