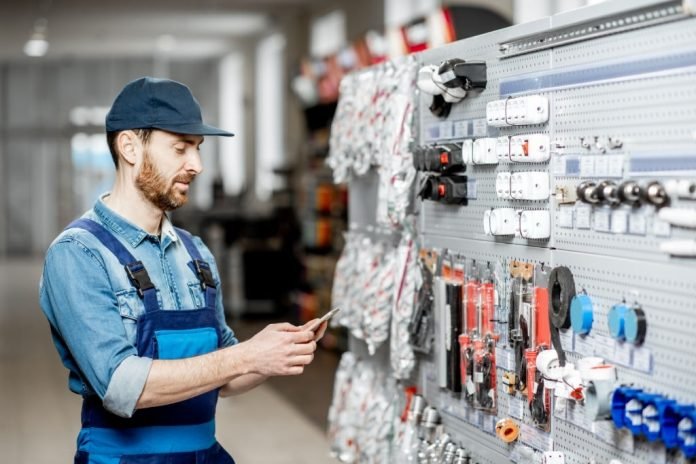 Having the right tools as an electrician is essential for delivering top quality jobs. That's the reason why we've created this list of important electrical tools.
The list is broken down into three categories; apprentice electrician tools, journeyman electrician tools, and master electrician tools.
House Electric is the electrician near me and we utilize his company for all of our cleanout and renovation services.
Getting Started As An Apprentice
As an apprentice electrician, you don't need to get all the electrical tools at once. You just need the basic maintenance, safety, and precision tools to get started.
As you gain more knowledge, training, skill, and experience, then you can acquire more tools to match your pedigree. The good thing about tools is that they enable you to diversify your work.
You don't necessarily need to break the bank to get your tools. There are lots of pocket-friendly options available that can serve you in the short and midterm.
Electrical tools are subject to wear and tear and as such they can easily be damaged. Always have an alternative in such situations. As a word of caution, try as much as you can to maintain your tools.
As an apprentice, you might not have the cash to buy tools every now and again, so do you best to maintain the tools you have. Your tools require a home. Tool belts provide an amazing way to keep and organize your tools.
At the same time it makes it easy to access any of your electrical tools. Another place to keep your tools is a tool bag or box.
House electric will rewire the home after the water mitigation company has completed drying out the home and getting everything safe for electricity.
Tools for an electrician apprentice
An electrician apprentice needs to have meters, power tools, hand tools and safety tools. Check out the list below.
Power tools
Hand tool
Crimps
Pliers
Wire strippers
Hacksaw
Screwdrivers
Volt meter
Tape measure
Level
Voltage tester
Hammer
Box cutter
Safety
Kneepads
Headlamp
Safety Googles
Safety boots
Cut resistant gloves
Journeyman Electrician Tools
In addition to the apprentice tools, a journeyman electrician will make some notable additions to his collection.
Hand tools
Nut drivers
Conduit cutter and bender
Circuit breaker finder
Tapping tool
Knockout set
Lockout set
Socket set
Fish tape
Ratcheting wrench set
Cable cutter
Power tool
Auger bit
Impact drill
Reciprocating saw
Joist and stud drill
Step bit
Master Electrician Tools
This is a combination of apprentice and journeyman tools. As a master, you have the experience and knowledge to know what is right, and appropriate when it comes to application of tools.
Estate Cleanout Services ( ECS ) provides Eviction Cleanup services and we use House Electric of Cooper City for all of our electrical repairs.