A boho maxi dress is a wardrobe must-have whether you're gearing up for a sweltering summer or planning a tropical getaway.
Because of its loose, flowy style and breathable feel, it's the ultimate summer dress.
When coupled with your favorite pair of slides and a lovely straw bag, tote, or one of our own luxe leather boho handbags, the Maxi dress is the perfect throw-on-and-go style.
Be Natural:
The whole point of boho-chic attire is to be as natural as possible. As a result, natural clothing textiles such as cotton, jute, linen, bamboo, and hemp should be used.
Other textiles, such as lace, chiffon, and silk, can also be used. Polyester, nylon, spandex, and acrylic are all synthetic textiles that should be avoided.
Layered and Flowing Apparel:
Because this style is free-flowing and loose-fitting, layering and oversized clothing are essential.
Maxi skirts or peasant skirts, tunics, and light tops are the finest options for an effortless and casual style.
If you want a more contoured appearance, pair them with tight leggings or short denim jackets.
Boho Dress:
Boho dress is a sort of semi-formal clothing with a variety of patterns.
Boho dresses are modern versions of bohemian clothing designs that have become popular due to the high number of ladies who wear them.
Additionally, these clothes does not need specialized maintenance after wearing, as other wedding clothes do.
They are also quite pleasant to wear and can be worn as casual cloth at home. Bohemian dresses come in a variety of sizes and hues.
Natural and Chunky jewelry: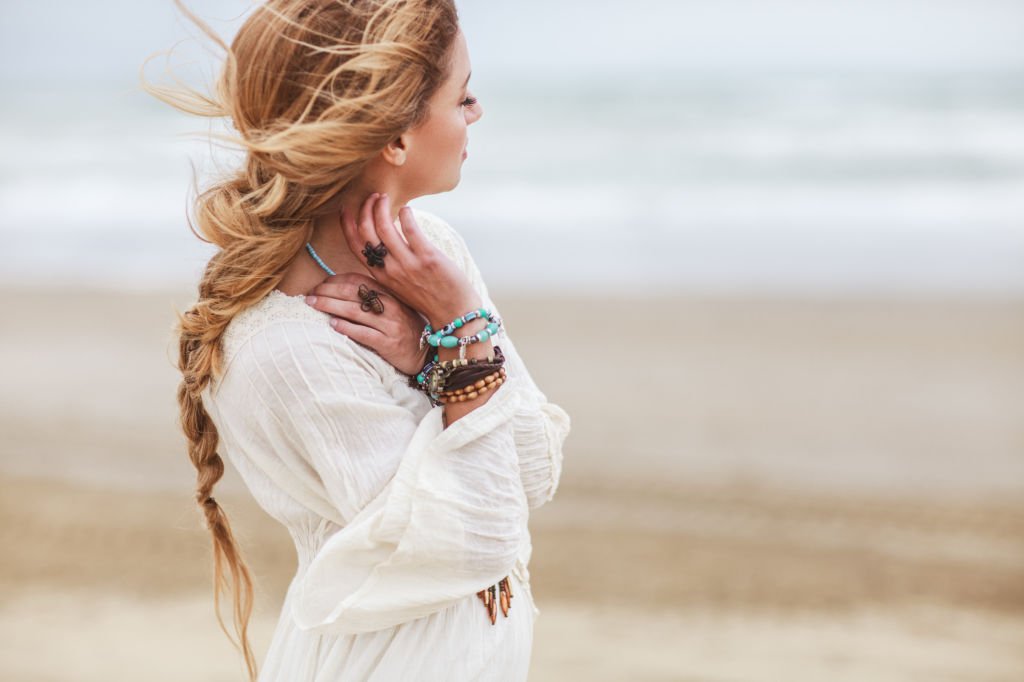 The boho style of jewellery is the most popular among the general public. Bold items of jewelry can be worn with more subdued outfits, it is suggested.
Tassels and fringes, for example, can be employed to enhance the overall aesthetic.
Bohemian jewelry is made from stones, feathers, shells, beads, and metals such as sterling silver, copper, and brass, and is inspired by nature and contains elements of the earth and universe.
Quirky Prints: If you're going for a boho look, play around with some funky prints. The designs should be eye-catching, and the colours should be earthy and natural.
Accessorise Yourself: To achieve the perfect bohemian appearance, use scarves, hats, headbands, and belts as much as possible.
The scarves can be worn in a variety of ways, including around the neck, to tie a ponytail, and to wrap around the shoulders. Leather, crochet, beads, or metals can all be used to make the belt.
Beaches and streets are typically littered with boho-chic footwear.
Fringed, tasseled, or embroidered slip-on, suede ankle boots, gladiator or open-toed sandals, flat-pointed toes and block heel ankle boots with fringed sides, pompom multicolored sandals, embroidered flat sandals, chukka-lace up boots with fringes, and other similar styles can help you turn your outfit into a mesmerizing trendy street style look.
Boho Embellishments:
Tassels, fringes, feathers, lucky charms, and needlework are some of the embellishments used in clothing, bags, jackets, scarves, and tops to achieve the perfect bohemian look.
Boho Bags:
A bag is essential to the boho look. Use natural fabrics such as cotton and silk in your bags. These bags are appropriate for a variety of occasions, both formal and informal.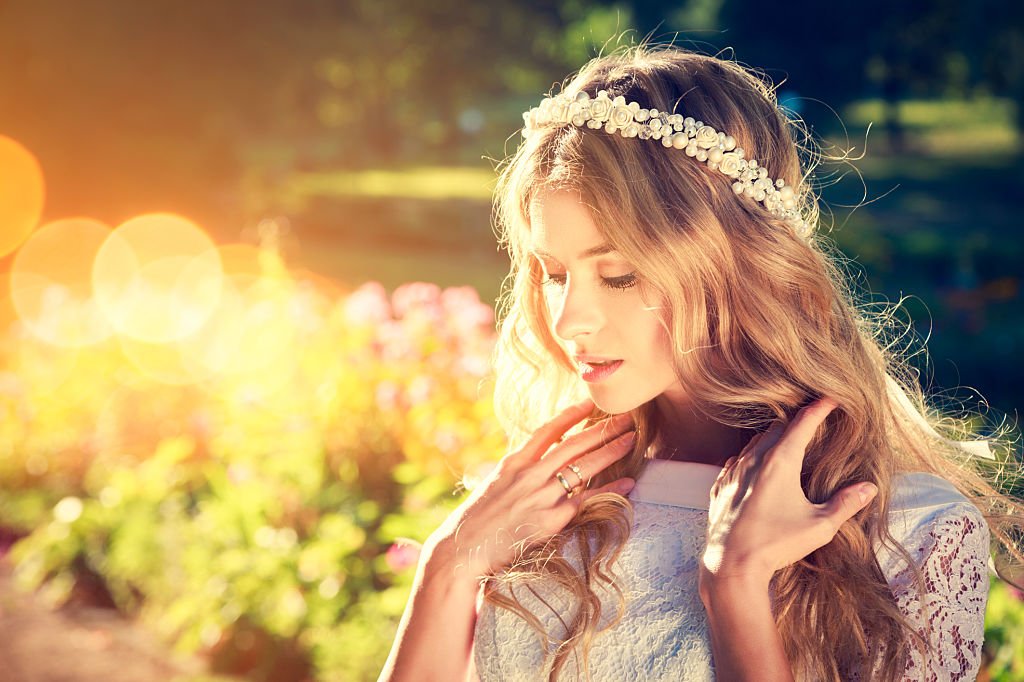 Boho Hairstyles:
There is no right or wrong way to wear boho hairstyles because they are free and artistic.
Long braids, bangs, loose curls, crown braids, sloppy buns, thick braids, loose waves, crown style, and more are all possibilities.
Mixing the Boho with Modern Styles
You can mix and match loose-fitting, beaded, embroidered, and peasant-style garments with your new or existing wardrobe.
Miniskirts or white clothing can be worn with beaded or embroidered shirts. Simply try to incorporate any feature or component from the bohemian style into your modern outfit!
What are you waiting for now that you know more about the bohemian style of clothes and how it may improve your appearance and offer newness to your wardrobe? Simply try it and you will feel liberated, calm, and trendy!!
You'll find the perfect match to show off your particular bohemian style with so many alternatives to wear every day, during your next event, or on any other special occasion.
Just make sure to get your favourite maxi dress before it sells out!