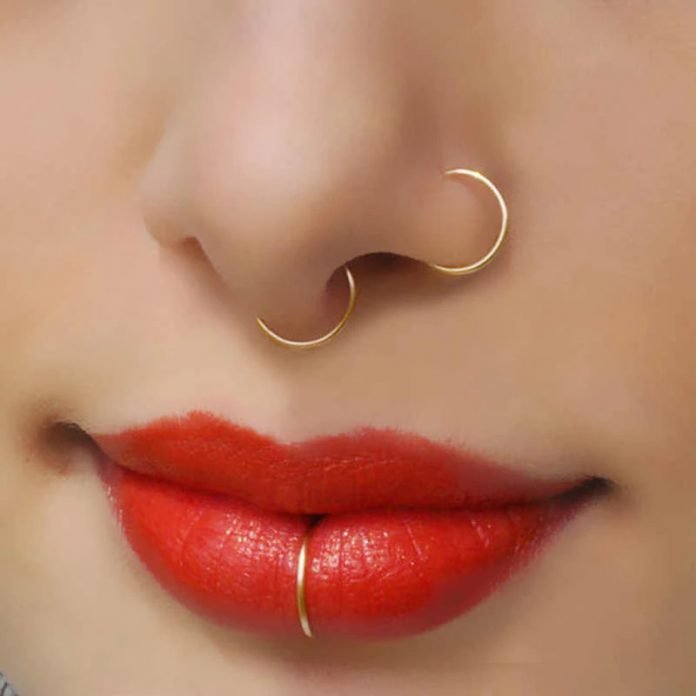 There are many exciting trends for 2021 in the jewelry industry that will likely continue into next year.
For anyone looking to spruce up their wardrobe with some new pieces, they can rest assured these options are stellar.
Looking to find the perfect birthday, anniversary, or other gifts? Be ready to inspire and impress the lucky recipient.
Trends on the red carpet throughout the year are groundbreaking and many have been featured in retail jewelry stores throughout the country and the world and in publications.
Color and texture have been a big focus as well as mixing, matching, and layering.
2000's and 2010's Styles
Popular eras, the 2000s and 2010's both had great styles. The 2000s were known for fringe and florals.
Customers continue to channel their inner hippy and choosing flowers and feathers in precious metals.
In addition, owls, beaded bangles and necklaces, and earth-toned colors are desired.
Fringe can be carried over to jewelry with ease. Thin chains that hang down on earrings and necklaces are gorgeous; they can also be implemented into a bracelet with ease.
The jewelry industry knows just how to attract customers who are into the 2000's styles.
Two-piece Rings
The red carpet saw trend-setting mid-style rings. These are rings that fit above the middle knuckle.
Unfortunately, the style never took off, possibly because the rings were too easily lost when they slid off the end of the finger. Instead, the jewelry industry created two-piece rings.
These are rings where one is placed in the usual location at the base of the finger, and the other is above the knuckle.
They are connected by a chain or V-shaped metal on the bottom so the effect is created but there's no chance of the ring falling off the end of the finger.
Anyone will love this fashion-forward look for years.
New jewelry trends: Ear Climbers
Ear climber earrings that run along the rim of the ear. Diamonds and pearls are popular for these, among other precious metals.
The jewelry industry continues to expand upon the climbers, so be looking for new styles.
They must fit snugly to the ear to be considered attractive, but they certainly add an element of sophistication that is unsurpassed.
Interested parties should stick to smaller styles, and definitely try them on in the store.
Long Layered Necklaces
Remember the long, layered necklaces of the '70s and '80s? They're back! Long beautiful chains in a variety of styles and materials can complement any type of outfit, whether casual or dressy.
Sometimes the gold or silver chains are adorned with one or more small pendants. Those who remember the Y-shaped chains of the '80s will be thrilled that they are once again popular.
Keeping on top of the jewelry industry trends for long necklaces will have anyone dressed to impress.
Piercings Jewelleries: Earrings
Piercing is not the only way out for those who want to flaunt earrings especially when you want to wear more than one.
There are varieties of no-pierce ornaments which are clipped-on to the lobes.
The movie Star Trek made Bajoran or slave earrings popular. It is a stud earring that has a thin chain attached to an ear cuff, and the ear cuff is then attached higher up on the ear.
Due to their opinion that they are more frequently lost than pierced earrings, many women have hesitated to wear clip-on earrings throughout time.
However, comfort and appearance are the two main factors in choosing a set of earrings.
If a clip-on looks and feels good, then there is no reason why you shouldn't buy them.
Also, if the woman doesn't have pierced ears, clip-ons, screw-ons, and ear cuffs are popular choices.
Wrap and Coiled Styles
Wrapped and coiled bracelets and rings are ever-so-popular this year. Many feature snakes, but some are simply wrapped styles that climb up the arm or down the finger.
This is great because the layered look is in, and it allows wearers to achieve the style they crave without buying multiple pieces of jewelry.
Personalized Styles
There's no reason to be proper when it comes to choosing jewelry combinations. Mixing and layering to create a fun look is on point this year and will be next year.
Customers are matching costume jewelry with fine jewelry and loving the look more and more every day.
Adding pieces together and pairing unlikely pairs makes being trendy easy, and the jewelry industry recognizes this and encourages it.
Many store displays and online platforms feature products this way.
New and Innovative Body Piercing Trends
Demand for body piercing has been steadily increasing. As one of the most affordable types of accessories available, the bang for the buck when it comes to wearing body jewelry is high.
It is a very effective form of self-expression and fashion trends have been inspired by this body modification for decades.
From hardcore styles of rock and emo to the softer feminine summer belly ring trends at the beach, body jewelry created a following in the masses that can no longer be denied.
Today, the rise of new trends when it comes to piercing and wearing body jewelry has caught many people's attention, there are people who are piercing a lot more than their ears. Lips, noses, tongues, belly buttons, and nipples.
Another interesting type of piercing is called bridge piercing in which the piercing is placed on the upper bridge of the nose.
Bridge piercing can be achieved using a straight barbell, a surface bar, or a captive bead ring. A great facial piercing, it draws great attention to the eye area.
Two elegant surface piercings that are attracting women today are the collar bone piercing and the vampire's kiss.
The collar bone piercing is a surface piercing achieve by using a surface bar placed just above the clavicle, giving the illusion of two beads cradled by the bone.
The trend of these piercings might have been triggered by the current popularity of vampire-themed books and movies which are currently circulating the mainstream.
Looking For a Wholesale Body Jewelry Supplier? Here's How to Find One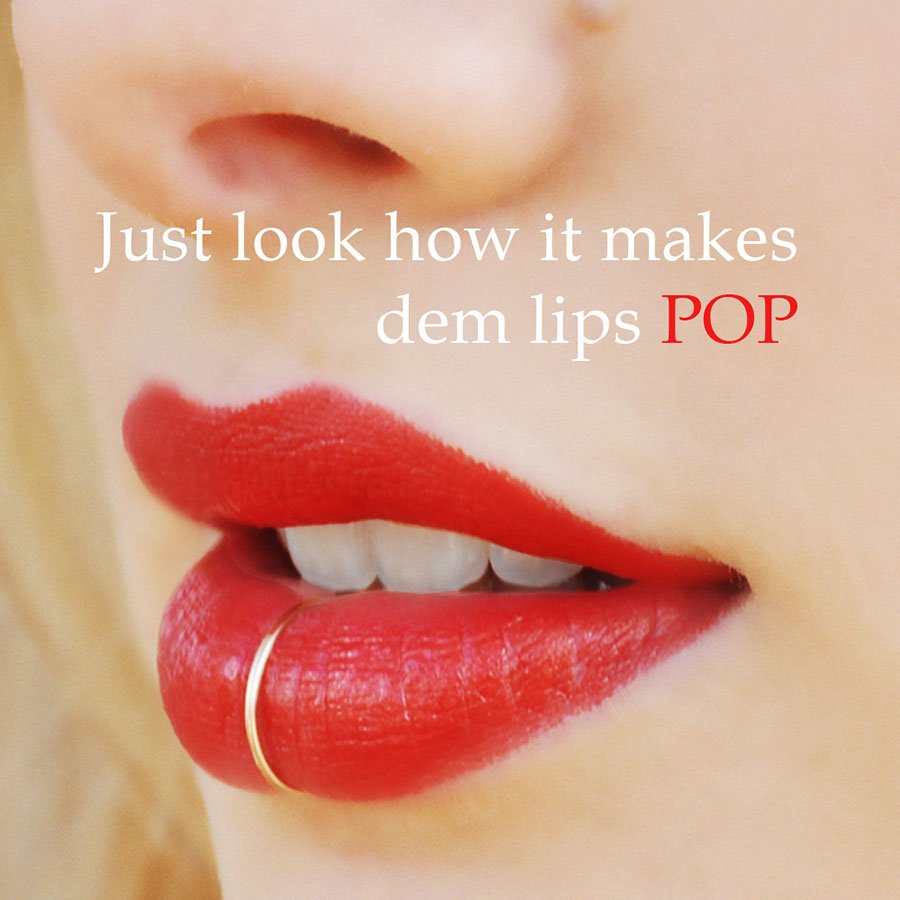 The body jewelry trend is not going away anytime soon.
In fact, body piercings are becoming more and more common. There is a great demand for accessories and jewelry for the navel, ears, nipples, lip, eyebrows, tongue, and nose.
If you sell such jewelry then this article is just for you. The key to your success in this particular area will be to find an excellent wholesale body jewelry supplier.
Importing is lesson number 1
As a retail outlet, you must have probably already noticed that the 'out of town stuff' sells faster than the items that are made and available locally. The psychology of this is quite simple.
Everyone wants to be different and when it comes to body jewelry the only way to ensure that they are not wearing what ten others are is to buy pieces that are imported.
So what does this translate into for you? You need to find a wholesale jewelry supplier that imports unique body jewelry.
Finding a trend spotter is lesson number 2
When you look for a wholesale jewelry supplier especially for body jewelry it is important that you find one who keeps up with the latest trends from all over the world.
Your wholesale supplier should be able to spot these trends and supply you with body jewelry pieces accordingly.
The wholesaler that you finally decide to buy from should be doing all the homework and supplying you with stuff that will sell – and fast!
Check on shipping and minimums
When you buy jewelry from https://www.etsy.com/uk/shop/Benittamoko, it is understood that you will be picking up pieces in relatively large quantities.
However even these large quantities need to be reasonable.
Body jewelry trends change fast, just as it is with other kinds of jewelry and you wouldn't want to invest a whole lot of money into a shipment only to be stuck with half of it.
You can buy Minimalist Handmade Jewelry from top-rated sellers on Etsy.
So check them out. Before you place your order, it is also important to check on their shipping schedules. It is best to choose a store that ships its orders within 48 hours.