A new study has suggested that the current highly effective treatment for loss of vision should be allied with proper counseling to guarantee excellent psychological health and remarkable vision.
The prominent cause of loss of vision in the western world is wAMD, but the level of vision patients that can be maintained has been drastically improved with the introduction of modern treatments.
These treatments require a constant injection of anti-VEGF, also known as vascular endothelial growth factor inhibitors into the eye.
But recent research carried out at the Manchester Royal Eye Hospital and released in the American Journal of Ophthalmology shows significant levels of undiagnosed depression and anxiety that persists in patients under treatment irrespective of the outcome of their visual treatment.
Researchers at Manchester indicate that research discovered illustrates the value of communication between patients and physicians in providing comfort concerning the effectiveness and safety resulting from the injections of anti-VEGF.
A Consultant Ophthalmologist, at Central Manchester University Hospitals NHS Foundation Trust (CMFT), the Senior Lecturer in Ophthalmology at The University of Manchester, and lead author of the research, Dr. Tariq Aslam stated that several wonderful scientific discoveries in the diagnosis and treatment of severe vision illness like wAMD have been discovered that have improved their ability to transform permanent loss of vision.
But the human factor should be considered when making sure that every patient fully enjoys the benefits that accompany state-of-the-art science.
The research depicts one of the most significant and comprehensive reviews of patients treated with anti-VEGF therapy until now.
It provides insights into how factors like the understanding of patients and developing a solid relationship with physicians can relieve anxiety when injecting patients.
The report indicates that offering a level of confidence in patients from clinical staff concerning the effectiveness of the anti-VEGF therapy in eliminating the progression of diseases without any possibility of escalating into blindness in the future as well as the low possibility of a severe problem arising from administering the injections.
The clinical psychologist, Dr. Hugo Senra who carried out the research stated that the research also outlines the benefits of putting special counseling into consideration for specific patients suffering from wAMD.
It has been discovered by Literature that psychosocial and psychological intercession can help to efficiently alleviate depression and anxiety in wAMD patients and help patients to cope with medical treatment for diseases.
About 89% of patients who were discovered by the research to show anxiety and 91% who were depressed were not getting the proper psychiatric and psychological treatment.
To find the best online psychiatrist miami then you must contact Psychiatry Concierge which provides online psychiatry services throughout the state of Florida.
Even though depression levels lessen after establishing the treatment of anti-VEGF therapy, doctors should be fully aware of these symptoms and their ability to affect the standard of living.
The use of systematic tools to filter the patients suffering from wAMD for signs of depression and anxiety in units of vision treatments to recognize patients that are in danger.
However, additional studies and clinical trials would be required to provide insights into anxiety and depression in patients with wAMD and create new creative tools for clinical levels, reduce symptoms in patients and increase the standard of life.
The National Institute for Health Research (NIHR) supported the research and also received financial support through a grant from Bayer and provide support to the ophthalmology group for the transformation of treatment and support for patients with vision loss.
The Medical Practitioner for Ophthalmology at Bayer, Dr. Jackie Napier, stated that they are dedicated to Bayer to collaborate with the ophthalmology community and change lives which can be achieved through collective work to provide additional support for patients, healthcare providers, and their loved ones.
They are very proud to support the innovative research in anti-VEGF therapy in the UK and explore the patient's experience with wet AMD obtaining anti-VEGF therapy.
This is the type of study that defines advancements in supporting and educating patients and allows patients suffering from wAMD to receive the best possible treatment.
How To Feel Relief From Endometriosis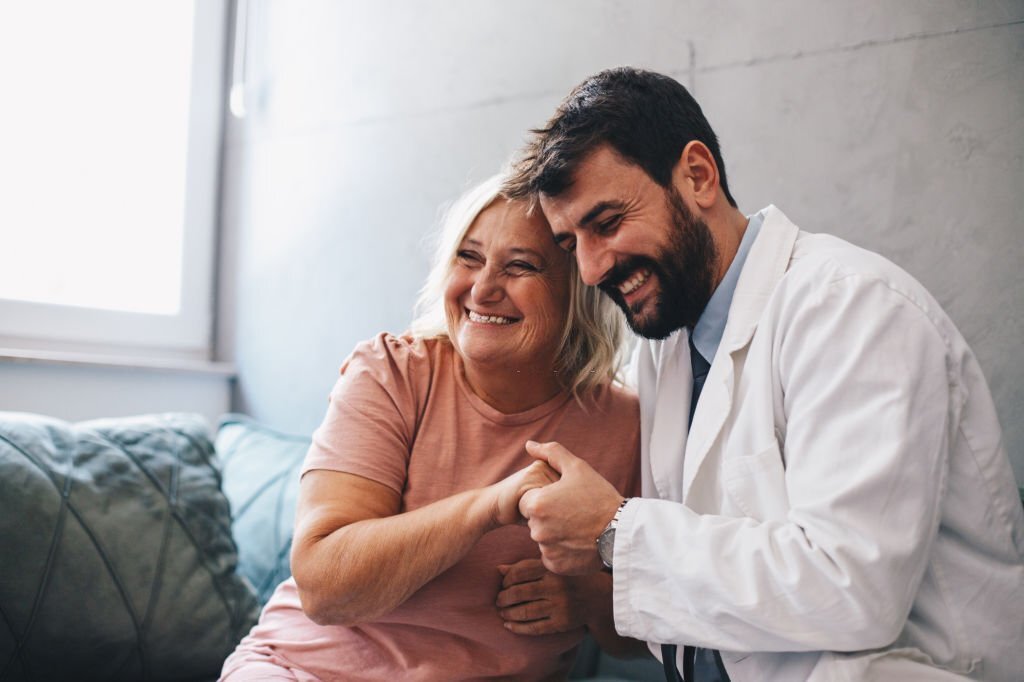 For Tara Alonzo, the emergence of her first menstrual period was something she had been looking forward to since she first learned about it.
But when she finally experienced it at the age of 12, it will bring an unbearable pain that will live with her well into her adult life.
Note: Holistic Doctor Fort Lauderdale, healthcare services are remotely delivered via audio and visual forms of technology such as smartphones and live video chats.
Endometriosis is a painful disorder that occurs in women in reproductive age. It starts when the tissue that lines on the inside of the uterus begins to grow outside.
Some of the symptoms of endometriosis include;
Pain during sexual intercourse
Infertility
Painful menstrual periods: This pain usually starts before your period begins and goes on for several days even after your period. Women also experience abdominal and back pain.
Excessive bleeding
Pain during urination
Constipation, nausea, fatigue, and so on.
"The pain was unbearable to me, it got to the point where I had to call in a sick day at the office," said Alonzo.
"There were a couple of days where I was completely bedridden. I lost my appetite, I was in excruciating pain, and I fell sick."
Tara Alonzo had no other choice than to visit several doctors in the hope that they will bring a long-lasting solution to her problem.
Alonzo even sought a more dramatic solution via a hysterectomy. However, she was recommended to Linda Yang, MD, FACOG.
Dr. Yang examined Alonzo and recommended a laparoscopic procedure to remove the endometriosis.
The entire procedure took 90 minutes and was carried out at the Loyola Center For Health at Elmhurst. After the procedure, Alonzo was able to return home the next day to a changed person.
"Endometriosis might look like a common condition, but it bears its own weight in several areas," Dr. Yang said. "Endometriosis is chronic. We try to emphasize the right treatment steps rather than offer pain medication to patients."
Weeks after the procedure, Tara Alonzo has gone to leave a painless life.
"Dr. Yang has changed my life forever and I can't be thankful enough," said Alonzo. "She was kind to me and she treated me with utmost respect and care. Everyone at the facility really showered me with care and attention. I can't thank them enough."
Note: The emergency plumber fort lauderdale is provided by House Electric and Plumbing.  The company provides both commercial and residential emergency plumbing services.