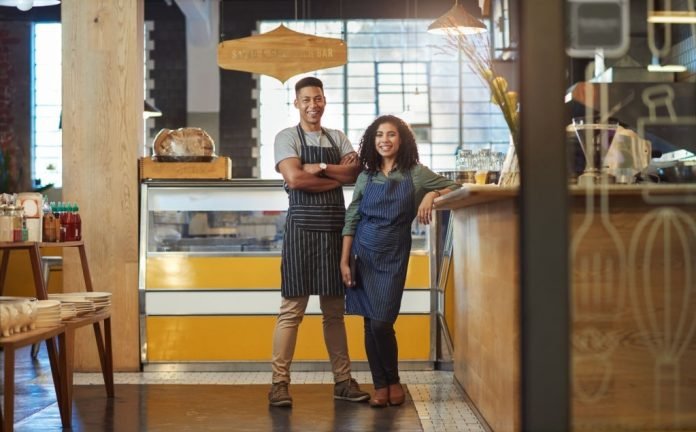 Running your own restaurant can be an incredibly rich and rewarding way to support you and your family.
You get to customize your own menu, pick the best chef, and get creative with your interior design. But being in charge of a restaurant can also be stressful.
You have to keep your menu fresh and interesting, maintain an efficient staff, and deal with the hundreds of little problems that come up throughout the day.
It can seem like your job never ends.
You truly have to love what you do to keep going. Sometimes, all you need is a little bit of help.
That is where a merchant services account comes in. With a merchant account, you will be backed up by a team of experts whose sole goal is to help your business succeed.
They will even tailor their services to the restaurant industry, and specifically to your business itself.
Here are a few ways that teaming up with a merchant account provider can help bring people in the door, and keep them coming back time and again.
Credit and Debit Card Processing
If your establishment still only accepts cash, then not only are you losing business, but you are giving it to the competition down the street.
People expect in this day and age to be able to use plastic wherever they go. The first thing you are going to need is a retail swipe terminal.
These are simply the machines you would see at the checkout line of most grocery and big box stores.
Once your customers have swiped their cards, your account provider will handle the transaction and the money will be deposited in your business bank account in a few short days.
Debit cards work exactly the same on your end.
The only difference is that the money comes straight from the customer's checking account.
Retail swipe terminals are great because they actually have very low processing fees.
Consumer fraud is lowest when people pay in person, so your account provider passes the savings down to you.
Additional Credit Card Services
The ability to handle credit card transactions isn't the only thing that your account provider will provide.
They also have many more services that are designed specifically for your industry.
For one, your diners will be able to add the tip onto the card even after you have processed the transaction.
They can still tip with cash, of course, but the option to put it on their card will be on their receipt.
Your provider will also make it easy for you to keep a running tab for your customers, and even combine the bar tab with the dinner bill.
That means that if they want to have a seat at the bar while they wait for their table, they don't have to close out when they are finally seated.
You can seamlessly combine drinks and dinner onto one bill.
Another common frustration for diners and servers alike is when several people are out together and everyone wants to pay on their card.
This can be a headache for your waiters and waitresses, but not with a merchant services account.
They will make it easy for you to separate a single bill onto more than one card.
Wireless Terminals
Delivery service is always a great moneymaker for a restaurant.
When there is no food in the kitchen and the game is on, you really aren't going to want to leave the house.
However, if you don't have cash on you, you also aren't going to be likely to run out and hit an ATM before you order delivery.
You will just order from a place that can process your card.
With a wireless swipe terminal, your delivery drivers can process plastic from virtually anywhere.
Many of these terminals even have a "store and save" function, so that if you are out of a coverage area the card information will be saved and transferred when you are back in civilization.
Wireless terminals are also a great solution for curbside pickup.
If you don't want to hire delivery drivers, you can still save your customers the extra effort of getting out of their cars.
Just have them call when they arrive and you can send someone out with the card reader and their meal.
Gift Cards
It only makes sense that if someone has a nice experience at your restaurant they should want to share it with someone else.
A gift card is a great way to give your customers the opportunity to pass along they're fine dining experiences.
These cards are also a great moneymaker for you. They often go un-redeemed, under-redeemed, or people spend well over the amount on the card.
All of this just means more business for your establishment.
Stop trying to do everything on your own. Ease the burden by signing up for a merchant services account today.