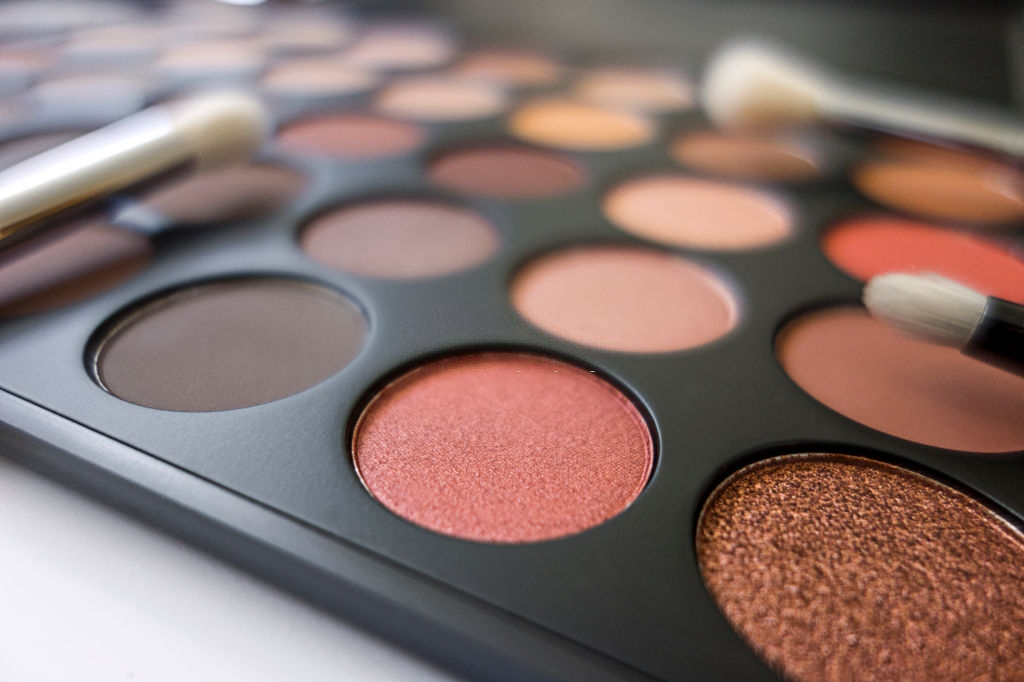 Eyeshadow palettes are essential for anyone looking for a colorful, intense look and who wants to create depth around the eyes.
In this Guide, I can share with you that How to Choose Best Eyeshadow Palettes in 2020
Gone are the days when you had to buy several individual shadows to have a varied collection, now a single palette can meet your needs for day and work, but can also glamorize your look for evening events.
The best thing about eyeshadow palettes is the number of quality options to choose from, from the most affordable ones that fit any budget, to luxury palettes.
Without further ado, let's see which are the best eye shadow palettes in the world of beauty that can't be missing from your beauty case.
Here is Top 5 Eyeshadow Palettes I recommended
The best: Naked by Urban Decay
No wonder Urban Decay's Naked palette is at the top of the list of must-have eyeshadow palettes.
Since its launch in 2010, Urban Decay's eye shadow series has gone viral, winning praise from both makeup artists and beauty bloggers.
We like all the palettes, but the original is our favourite.
Urban Decay has reimagined the basic shades of brown and pink in this not-so-basic palette, adding satin, matte and gloss finish to each shadow, making this game ideal for increasing contrast in your daytime looks.
The shades in the palette are incredibly versatile. We love Virgin, a powdery beige with just a touch of shine that makes a great base for any other color.
Half Baked is another favourite because of its metallic finish and copper tone, which goes well with any color you can imagine.
And if you're looking for something darker, Hustle's rich plum tone works wonders for added intensity.
In short, a palette with a versatile set of shades that works for both day and night.
The most economical: Mad for Matte by e.l.f. Studio
e.l.f. (which means Eyes Lip Face) has been offering us make-up for less than 10$ since 2004. For quality make-up at an unbeatable price, e.l.f. is unbeatable.
This 10-tone palette is a completely matte collection with a light satin finish on top. We also love that although it is the most economical palette, the case incorporates a mirror.
Of course, because it's a low-end product, some flaws had to be present. It is not as pigmented and opaque as we would like, but for its price, we passed it on to you.
In short, for those initiated in the world of eye shadows, this affordable, non-animal-tested vegan palette is a bargain.
The Most Versatile: Too Faced Chocolate Bar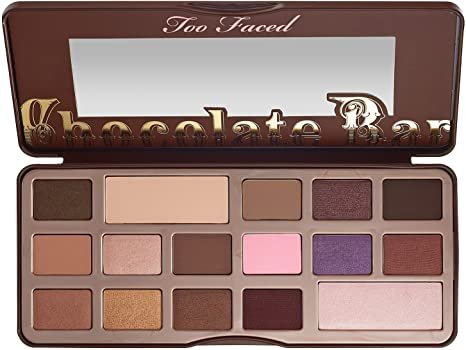 If only we could have a palette of eye shadows in our beauty arsenal, Too Faced Chocolate Bar would definitely be the winner.
It's versatile enough to create a wide variety of looks, and its colors are super-combinable, making it easy to use for anyone from beginners to experts.
The palette, which is decorated like a chocolate bar, has 16 warm shades that are named after desserts.
Use Hazelnut and Haute Chocolate to mix the shades, and combine Marzipan and Creme Brulee for the perfect pink gold color.
Also, did we mention that the shadows smell like chocolate? You're in for a treat with this palette.
In short, a neutral palette with strong color return and a wide variety of shades and highlights.
The Most Daring: Galaxy by Fenty Beauty by Rihanna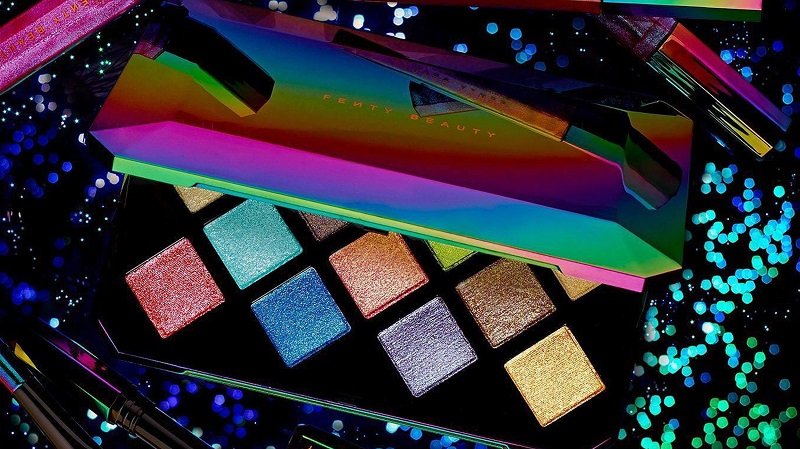 Fenty Beauty, Rihanna's cosmetic brand, is available exclusively at Sephora.
Its Galaxy palette includes 14 colors of bright eye shadows, which will make any depressing winter day instantly better.
Choose from light blue, green, navy blue, gold, yellow and peach, bold colors that you probably wouldn't use every day, but that you should have in your makeup bag for when you want to experiment with bolder looks.
In short, the fun colors in this palette will give you a unique look, ideal for when you want to stand out.
The Most Luxurious: Luxury Palette Vintage Vamp by Charlotte Tilbury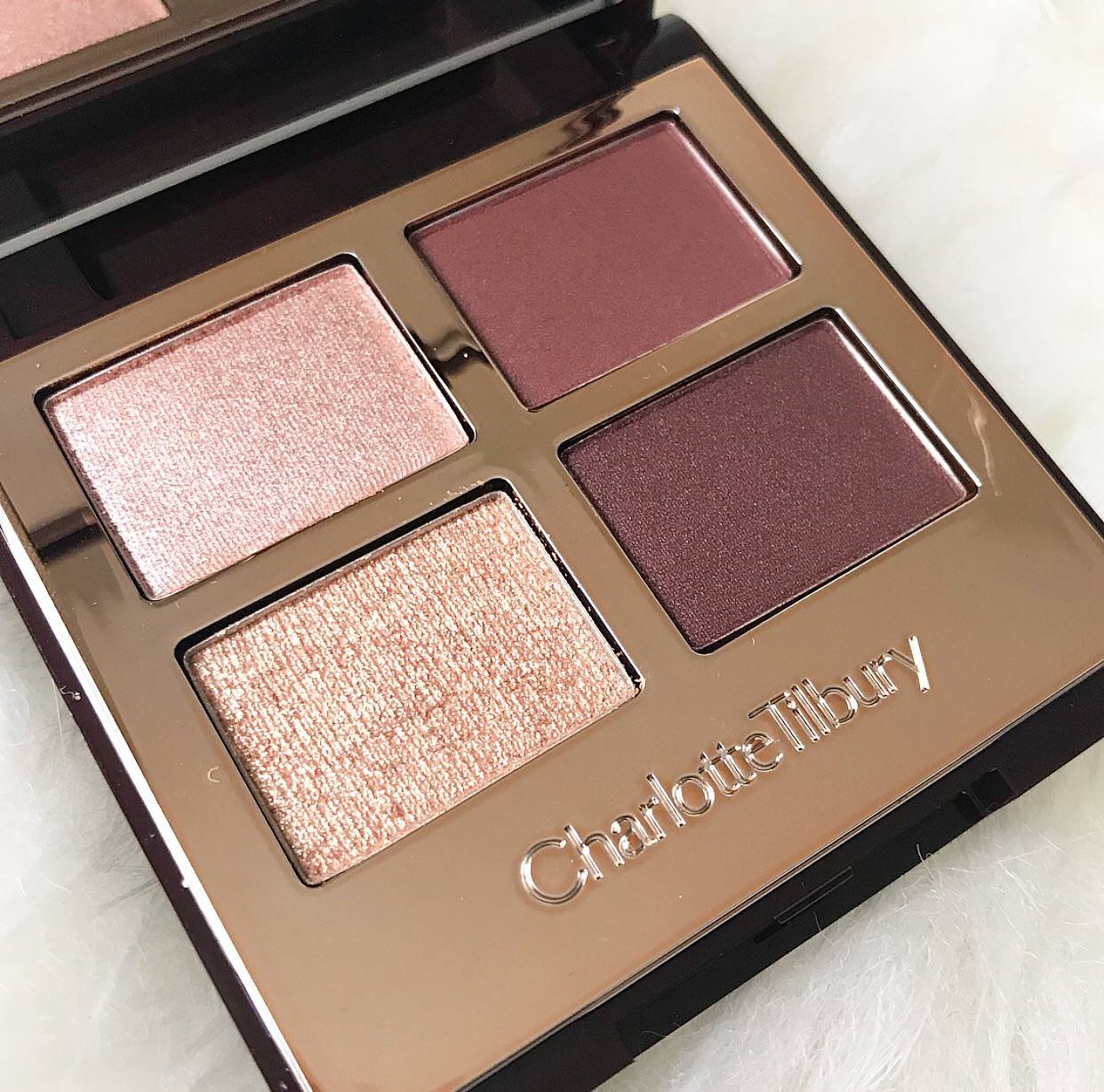 No wonder Charlotte Tilbury's eye shadow quartet, which promises a different look on every palette, are incredibly popular with beauty lovers.
Rich and velvety colors, these shades are everything you want and need from an eye shadow. Plus, the extra shine adds the perfect finishing touch.
And even though there are only 4 colours, the combination between them won't let you get bored wearing the same thing all the time.
In short: if you want a little extra sophistication, this is your palette.
How to Choose Best Eyeshadow Palettes?
Choosing an Eye Shadow Palette
Eyeshadow palettes are a great addition to your beauty.
You can play with many color combinations, choose from different finishes and add different shades if you want a smoky look.
They are also the best, and cheapest, option for having multiple eyeshadows, with just a single purchase.
When choosing the right palette for your makeup routine, remember to choose one that offers neutral and subtle colors that can be applied day and night; and that can be used in multiple ways.
Bronzes, browns and neutral purples are very versatile.
They look good on a wide range of skin tones, and can be used with a casual daytime look, or deepened with layering and eyeliner for a more smoky look.
You can make your eyeshadow palette go even further by using some of the wet shadows for deeper, more intense colour.
Adding a drop of water to your eye shadow will make it more pigmented and the color will pop.
You can also use the lighter colors to highlight if they have a neutral base color.
Blue eye shadows
It is better to use soft neutral tones such as coral and champagne for blue eyes. Avoid any colour that is too dark, such as black smoke.
Eyeshadow for brown eyes
Neutral tones like copper and bronze accentuate the brown color of your eyes. Try adding a little dark shadow in the crease to deepen the look and add intensity.
Hazel Eye Shadow
Opt for the metallic ones, cakes and powdered roses.
Eyeshadow for mature eyes
When it comes to mature eyes, it's best to use shades that make your eyes look brighter.
Using too many dark colors will make you look tired.
Go for lighter, brighter shades.
How to Apply Eye Shadow
As with any blank canvas, there is one essential first step:
To prepare the area. Start by cleaning the surface around the eyes. Continue by applying a moisturizer or eye cream.
Next, prepare the eye area with a primer or base so that the makeup stays in place longer, and the finish is seamless.
Don't have a base on hand?
No problem!
You can also use a concealer that matches the skin tone around your eyes.
Apply concealer with a brush, and seal with translucent or clear powders.
This will make the eye area look even, and it will also hide any skin discolouration.
Now it's time for your eye makeup.
You should always analyze the shape of your eyes and choose a makeup technique that enhances them.
The eye area consists of the eyelid, the crease and the forehead bone. It is also important that you know what shades or textures to use in each of these areas.
Use highlights on the eyelid and brow bone, and matte finish textures on the crease.
Use darker eye shadows to outline the eyes in the crease, and lighter shades in the center of the eyelids to bring out the eyes.
Start by applying color to the eyelid with a flat brush, using a sweeping or tapping motion.
Begin application from the center, then work your way to the inner and outer corners.
Apply the color evenly to the eyelid and apply more to achieve greater intensity.
Now, concentrate on the crease area. Use a darker shade of eye shadow to define the shape of the eye.
To achieve this, opt for deep browns, blacks, dark greys, purples, etc.
Start by applying them from the outer corner of the eye, forming a "V", and blend it to the middle of the eyelid with a fine brush.
Use a movement like a windshield wiper. Continue to blend until the color begins to soften.
To highlight the brow bone, opt for lighter shades, either in glossy or matte textures.
Tips for Applying Eye Shadow Perfectly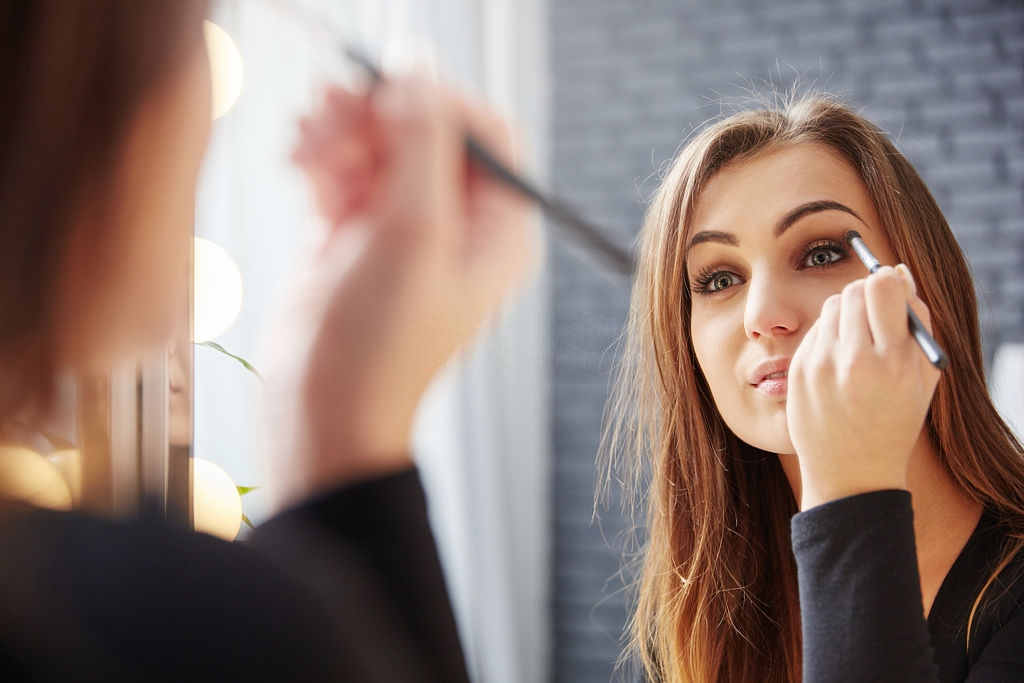 It's always good to finish the eye makeup first and then move on to the foundation. That way, if you spot the area around your eyes, you can clean it up without damaging the foundation.
Choose a formula that works for you. Shades are available in cream, powder or pressed. Cream eye shadows can be used as a base for powder eye shadows.
If your eyes are sunken, apply eye makeup with your eyes open, rather than closed, so that the color of the crease is truly visible.
If you have trouble drawing the "V" in the outer corner of your eyes, draw a "#" with an eye pencil and blend it immediately to avoid the marked edges.

Be sure to use clean brushes.
Tips to Prevent Eye Shadows from Cracking
Invest in a good foundation or primer, as it will instantly fix the makeup to your eyes and make the eye shadow stay in place for a long time.

Make sure to apply the eyeshadow with a powder foundation

if you've used a cream-based eyeshadow.
Use a waterproof gel or eyeliner to prevent product transfer.
The perfect application of eye shadow requires a little time and patience, but once you have it, it's very easy. You just need to practice.