Real Ways to Save Money in This Tough Economy
It's getting harder and harder for some families to make ends meet in this downturn.
Whether you've had to take a different, lower-paid career, or if you've been used to managing on two salaries, and now you're surviving on only one, or if rising prices always suck you dry, maybe you're not worried about stock portfolios, you just want to manage every day.
And maybe you don't know how to do such LITTLE THINGS to save BIG. There's nothing that can mess up the family budget like shopping for a grocery store.
The dilemma many people have is wasting so much money on items they don't really need, but when they're going to the supermarket without a plan, they have a hard time remembering what they need, so they continue to pick up extra stuff which they already have.
The easiest way to solve this problem is to make a grocery list and once at the store do not stray from what's on it.
Here is a list of ground rules:
1. Cheapest place to "Buy Groceries Online" UK
Shopping online is not only for lazy and busy people. It is also for people who want to save on groceries. In a shop, you are often seduced by beautiful offers, tasty cookies, and delicious scents.
At home, you can simply order groceries from the couch, without coming home with impulse purchases.
You can order your groceries online at supermarkets
There is quite a range of supermarkets and other retailers offering online groceries in the UK, including these:
Asda
Tesco
Sainsbury's
Ocado
Waitrose
Morrisons
Co-Op
Amazon Pantry
, but sometimes you can also pick them up at a pick-up point. This prevents you from walking around in a shop with various temptations. These types of services are free at some supermarkets.
For example, there is a fairly fast delivery AmazonFresh.
Above a certain amount, they will bring the groceries to your home for free. An additional advantage is that AmazonFresh specialises in delivering fresh food to your doorstep, also one of the cheaper supermarkets in the UK.
2. Make a Budget for Yourself
If you don't make a budget for yourself, you can never save. Many UK families spend no less than 300 pounds per month for 2 parents and one child.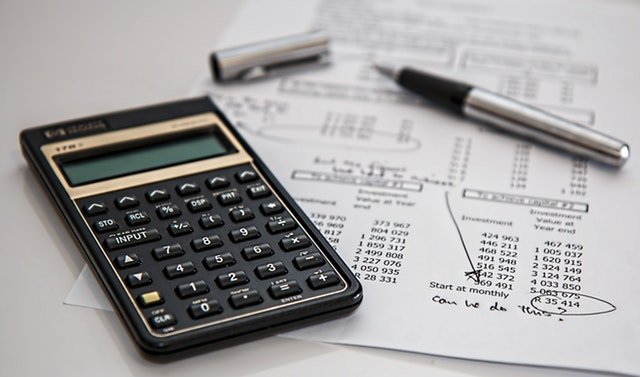 Yet there are also families of the same size that only need half of them to eat tasty and varied food.
The only way you can save is to set a budget for the coming period at the beginning of the month.
3. Make a Shopping List
A disadvantage of a supermarket is that you get so many new ideas when you walk through them.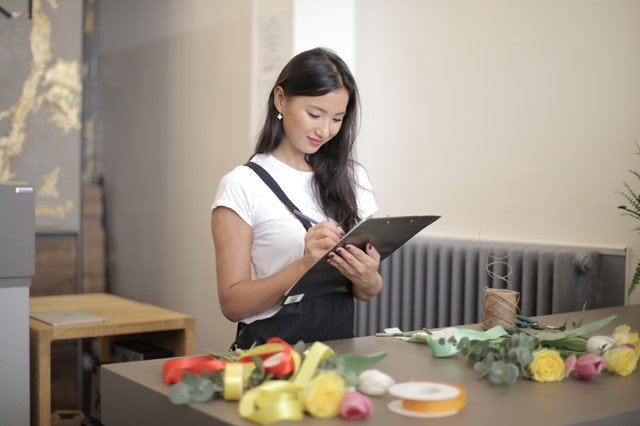 Although you initially wanted to make a simple dish, you suddenly see ready-to-eat avocados that you can easily combine with a tasty walnut pesto.
That is tasty, but also very expensive. Creating a shopping list helps you to put aside those other promptings.
It's difficult to control all the nasty ones. The number one area where we can have a huge effect on what we eat is what we buy in a grocery store.
How we bring home is what we're going to eat all week, so if we have a balanced list, we're going to avoid the unhealthy food that contributes to high-calorie binge eating.
Food is most nutritious when it is freshest and unprocessed. A good rule of thumb is to limit the amount of fat you eat and never hold back on the vegetables.
This way you stick to your budget much better.
4. Pay attention to offers
Offers can greatly reduce the cost of your groceries. Especially if they are products that you already needed.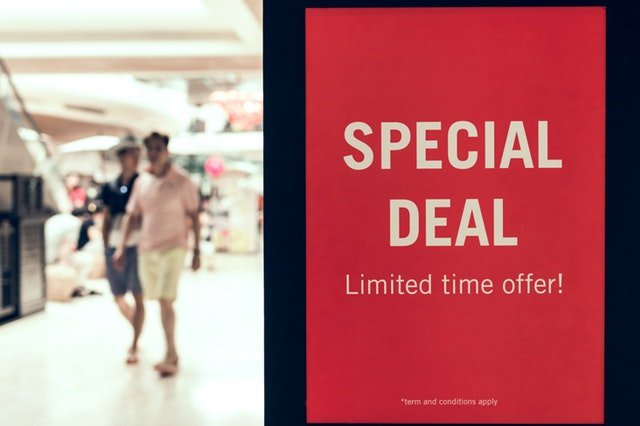 Many supermarkets have online advertising brochures that you can browse through and search for products that you regularly buy.
5. Grocery Shopping Once a Week
Do you also go shopping for three or four times a week? Chances are you have lost more than someone who does groceries every week.
This is because with weekly messages you think much better about the course of the week. So you only buy stuff that you need and leave the rest. You also have a much less likely chance of being seduced.
If you often shop, you are probably someone who gets the groceries after work. Then you are in a hurry, hungry and want to be home as soon as possible. Not ideal ingredients for cheap shopping.
6. Think ahead
Do you have a party at the end of the month? Is there a birthday coming up? Keep an eye on the advertising brochures.
Perhaps you can now buy some wine and beer very cheaply and the snacks are also on offer. By looking ahead you can always take advantage of the most advantage.
7. Don't go to the Supermarket when Hungry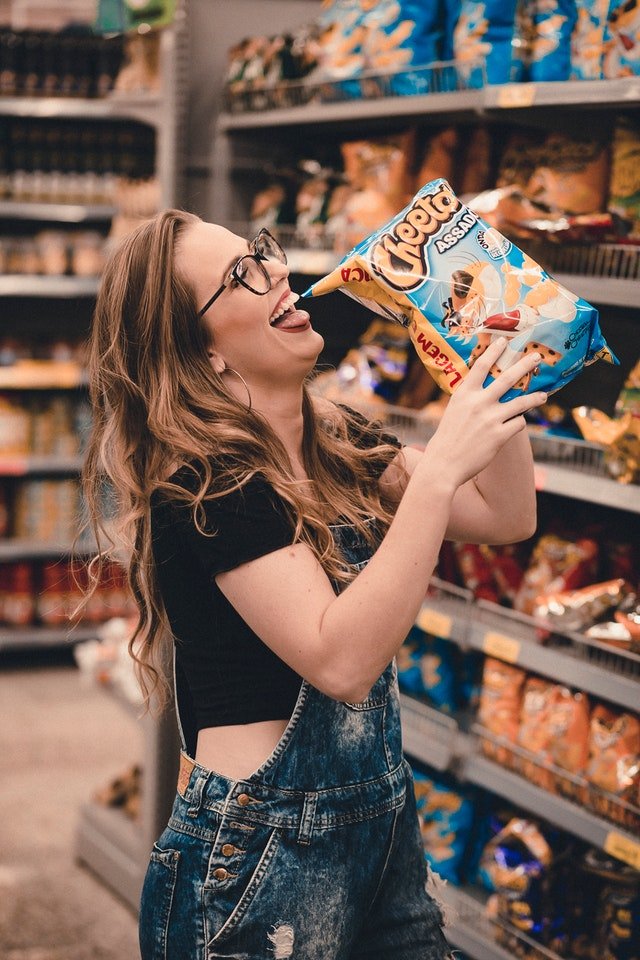 Hunger and shopping do not go well together. Before you know it, there are frikadeller rolls, ice creams and chocolate cookies in the shopping cart that do not fit your budget at all.
That is, of course, a real shame. So make sure you are not hungry when you go shopping.
8. Compare Supermarkets with each other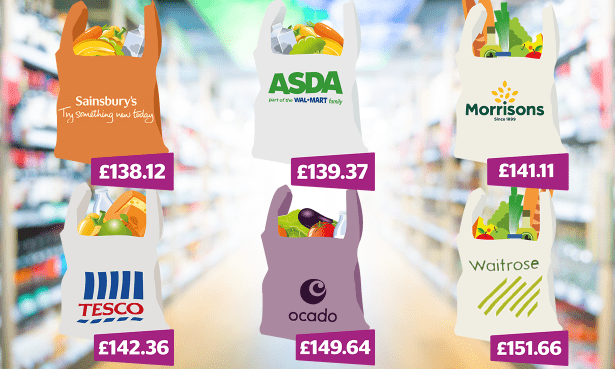 Everyone knows that not every supermarket is cheap. So that's kind of kicking in an open door.
But the average price in a supermarket is higher than in another supermarket, it does not mean that the products you always buy are cheaper in that supermarket.
Perhaps products have been used for the comparison that you never buy. So make a list of the products that you regularly buy and see what the price is at each supermarket.
You only make this time investment once, but in the long run, you can save a lot of money.
9. Cook for Several Days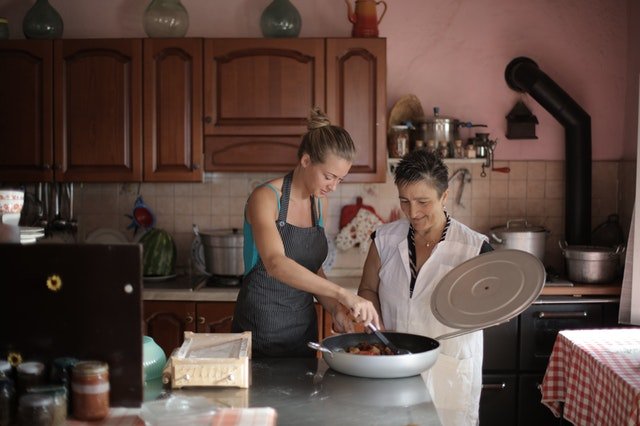 Some meals are ideal for eating for several days. Dishes with fried rice, pasta, sauces, and potato, for example, are ideal for preparing in large quantities.
Because you cook for several days, it is a lot cheaper than having to do it every day in the kitchen. A nice extra: you also have a lot more time for yourself.
10. Go by Bicycle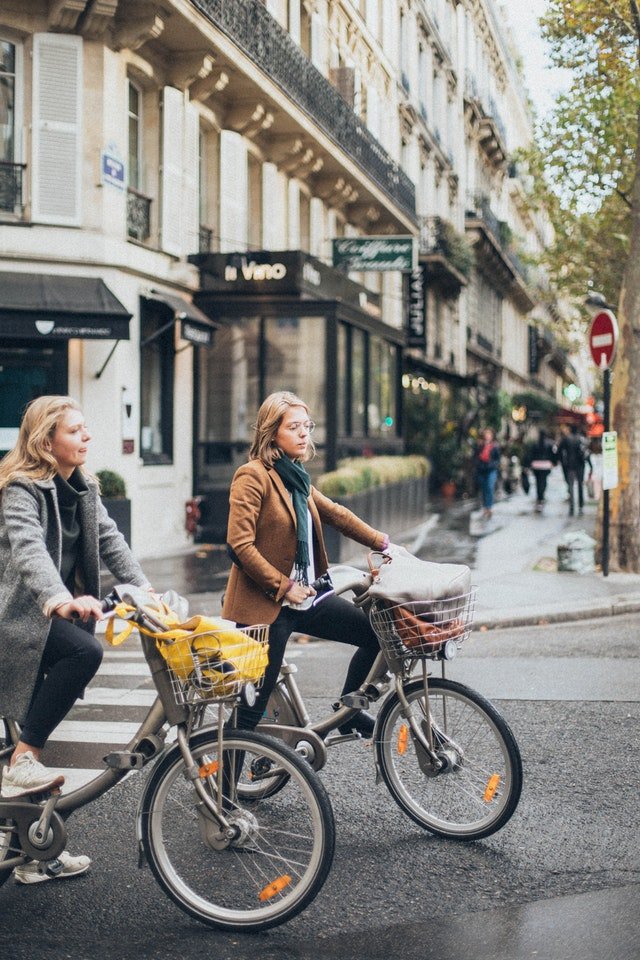 This tip is especially true if you shop four times a week or pay parking fees. Every time you drive to the supermarket it costs fuel.
That is not so much for one ride, but if you go four times a week, it can quickly rise to five or ten pound per month.
11. Don't buy Unnecessary Offers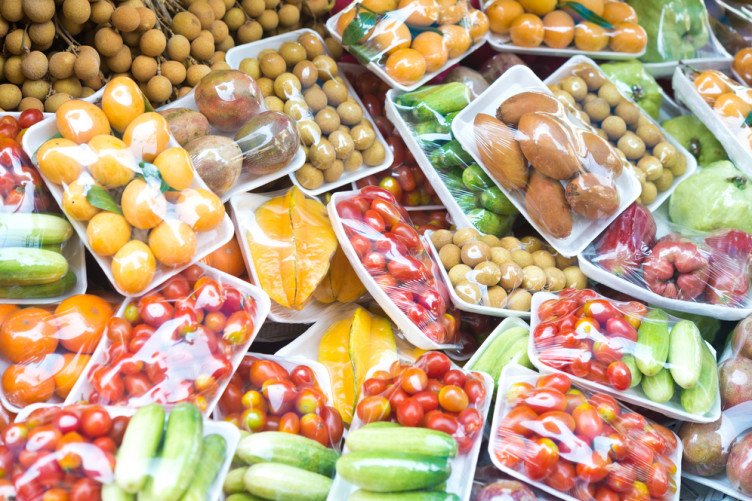 Sometimes there is a very good offer. You will then receive the second or third product completely free of charge! But if that is a product that you do not normally buy, then it will not help you.
In fact. It just costs you money. Because you also just have to buy the other products that are on your list.
So only buy these types of products if they are already on your list, or if the product replaces something on your list.
12. Do not give Children expensive Biscuits to School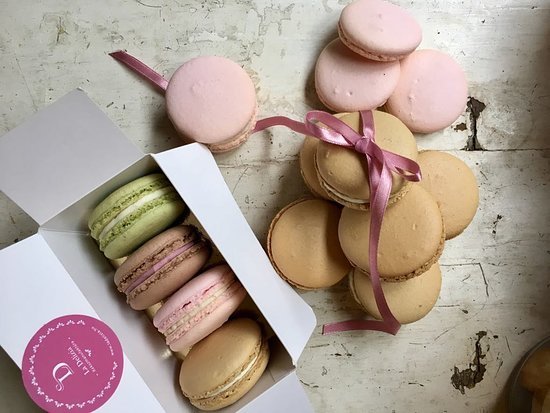 It is almost an unwritten rule that children get a cookie to school. But if you have several children, the costs will rise daily.
You spend more than 30 pounds per month on just cookies. It is much cheaper to bring home-made juice or loose fruit. That is tasty, cheap and healthy.
13. Study the size of Portions of Meat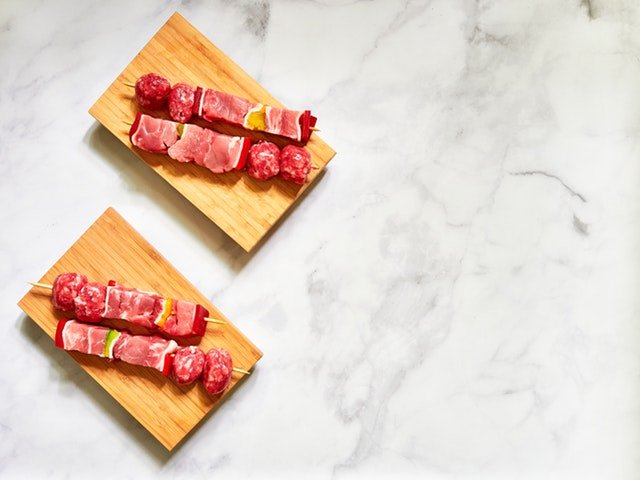 Many people eat a large portion of meat at dinner. For example, they buy one kilogram of chicken and divide it into 5 portions.
That is two hundred grams of meat per person. The recommended amount of chicken per day is 75 grams.
Your body does not need more and although it may be tasty, chicken costs quite a bit of money. By making the portions smaller, you can save so much better money on your groceries.
14. Always Check the Receipt
Many cashiers are young and have not been doing the work for very long. So a mistake has crept in like this. If you buy discount products, always check whether that discount has taken effect.
Also, the cashiers do not always see the stickers for a 35% discount, so you miss that discount.
It would be a shame if you had just found a block of 8 pounds cheese and now you have not received a discount.
15. Do not buy pre-cut vegetables, cheese, fruit, and meat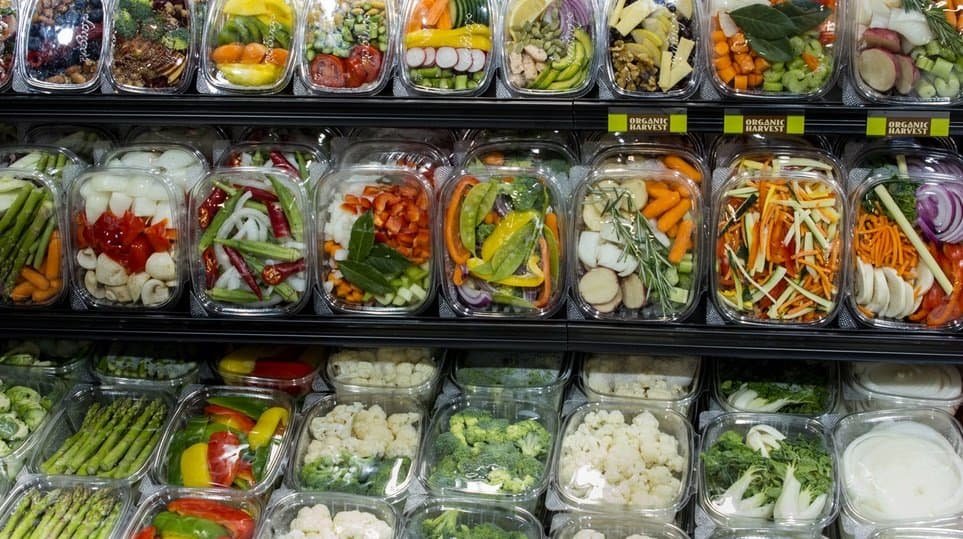 Most British would like to cook simply. This means that you can find pre-cut vegetables, fruit, and meat everywhere. That is fine, of course, but it often costs you more money.
So now just buy your products in the original form. Then you can prepare them however you want.
16. Make more Yourself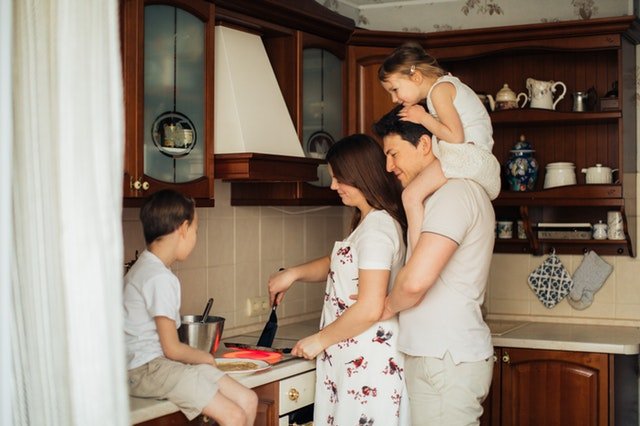 Cooking is great fun. So just throw those microwave meals, ready-to-eat meals and meal salads out the door.
The price you pay for these types of products is out of all proportion to what you get for it. So it is much better to prepare a meal yourself.
You know exactly what you eat, you have something to do, it is healthier and also cheaper. So there are more than enough reasons!
17. Make your Vegetable Garden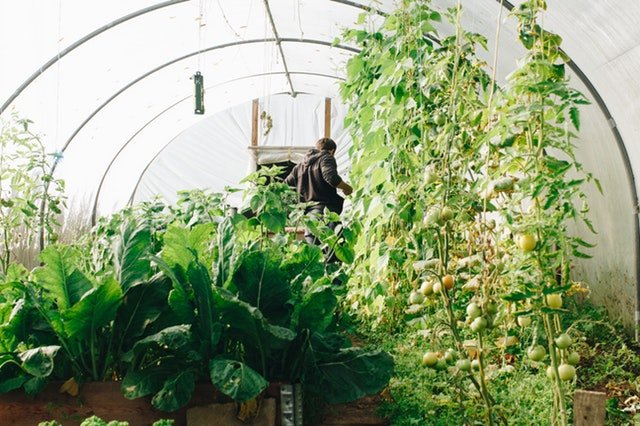 It takes a little time, but it is incredibly fun to make your vegetable garden. UK climate, there are quite a few vegetables and fruits that do well in the garden or on the balcony.
Tomatoes, for example, are very easy to grow, but herbs are also very easy. It is also educational for children to see where exactly the food on their plate comes from.
18. Visit the Supermarket Sooner or Later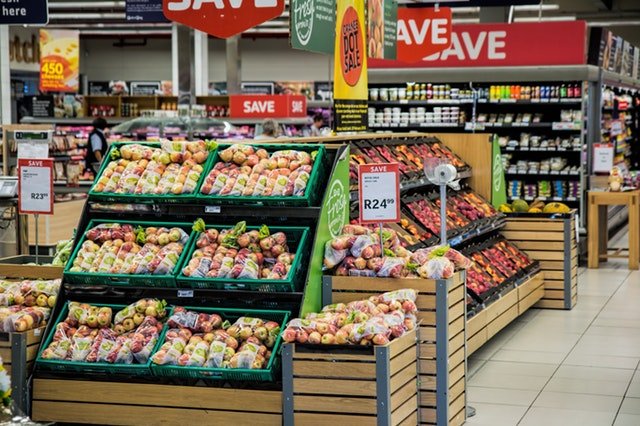 Are you going to do the weekly shopping? Then go either very early or very late. Which time is best depends a bit on when the supermarket staff will stick the discount stickers.
Some teams already do this in the afternoon, while other supermarkets do it after closing time. When you come when the stickers have just been applied, you can choose from dozens of products with a discount.
There is a good chance that you will come home with considerable savings at these times.
Do you want to know when exactly the stickers will be applied? Feel free to ask a store employee.
Involve The Family
Telling the family that you have to cut down and go on a budget could be more helpful than you think. Their insight helps you to know what their likes and dislikes are.
You also could come out cooking more quick meals which most of the time are more affordable.
Regardless that prices are going up if you use the tips listed above and make small changes in the way you normally shop, you should be able to see some type of savings in your budget.