Popilush Shapewear is perfect for summer.
Popilush makes you fashionable with its clothing while keeping you beautiful in summer with a wide selection and the most diverse colors you are looking for. 
I want you to know that Popilush is a store dedicated to bringing comfort, quality, and beauty to all items, where you can find an incredible variety of pieces for all the comfort you could want, this summer Be sure not to miss choosing Popilush. 
The Strapless U Plunge Thong Bodysuit Backless Bra is u plunge strapless backless bodysuit shapewear perfect for every day also because it is U-shaped it helps when choosing looks. 
It helps you define your hips, waist, and abdomen, but being more open allows you to be able to wear this piece with dresses that have a larger v-neck and with all kinds of necklines you can imagine. 
Another essential point is that it is available in three colors that are more basic and that manage to combine with the other colors you want just to match what you want to use. 
Here's the tip that you don't need to be wearing a bra, because in this case we have a special cup that gives incredible support and at the same time accentuates the breasts and frees you from not having a bra to wear on those occasions.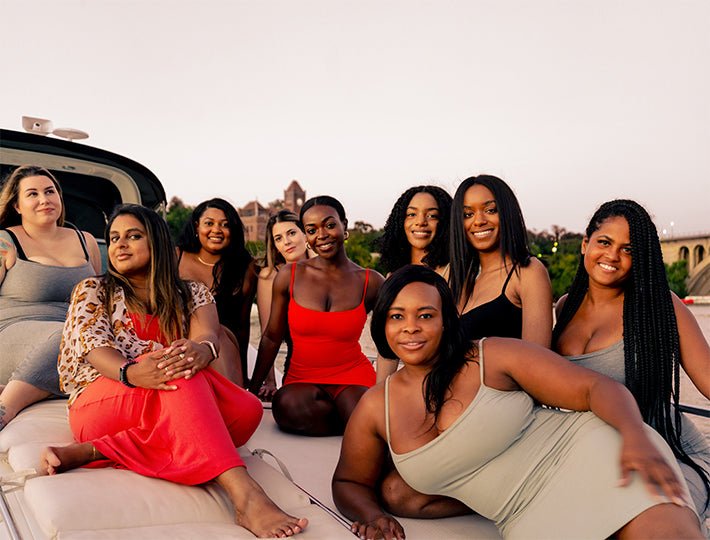 So this is an excellent choice for the summer and you can even use it to go to the beach, for example, so use and abuse accessories and also everything you want to combine with this piece.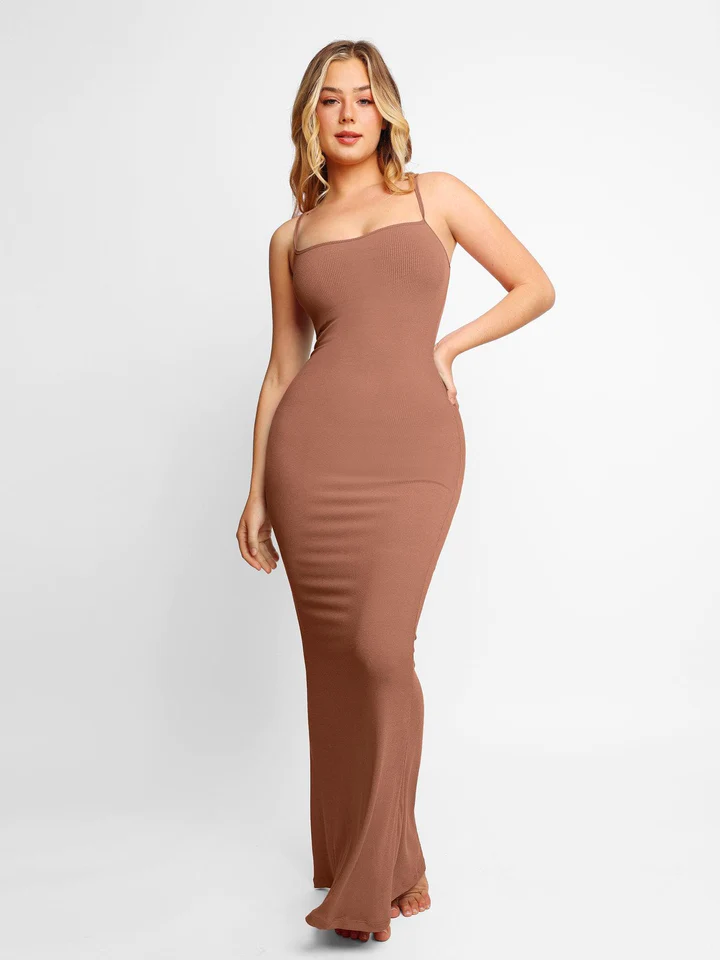 The Built-In Shapewear Slip Maxi Lounge Dress is a shapewear dress that is also very fashionable and has the face of summer.
I say that because it has seven colors in which many of which are more striking and thus make summer even more apparent. 
In addition, it is a dress that has straps and also has a double layer of fabric that defines the hips, waist, and abdomen.
So, even though it's a long dress, it has a system that helps you capture the humidity in the environment and that's why you stay refreshed every day you're wearing it. 
Another essential point is that with it you can create several looks just by putting on some accessories and also putting on a jacket or scarf to give it a more graceful and elegant look.
You can still have multiple types of uses just by choosing a different shoe for the situation you want. 
So, this is another excellent choice for the summer that will definitely leave you impressed when using it.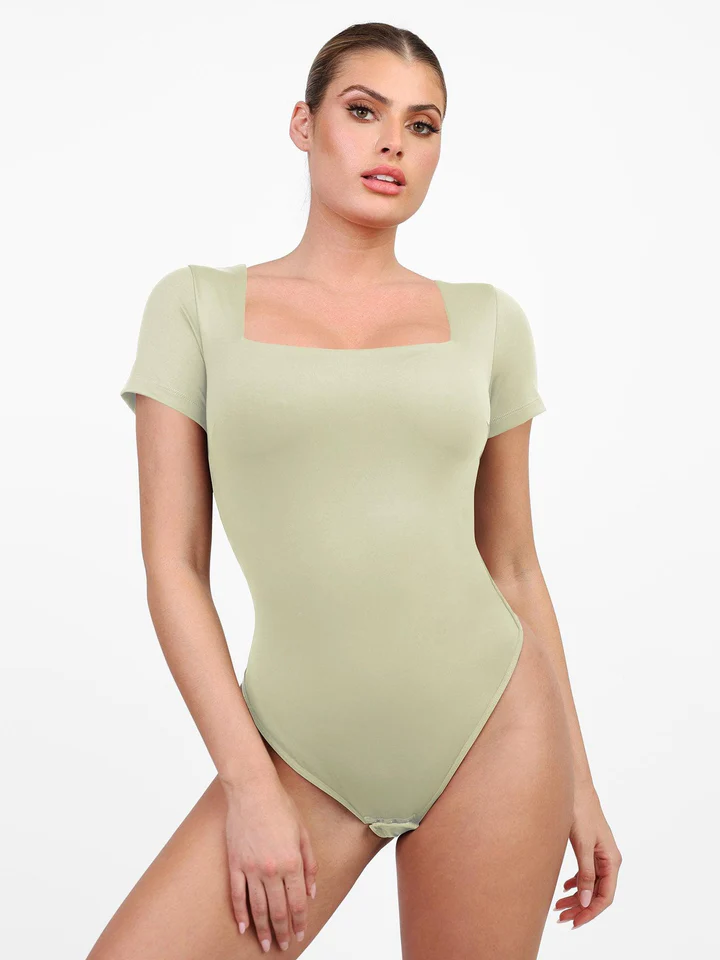 The Square Neck Thong Bodysuits are also the perfect slimming bodysuit top for the summer, as they are a single piece, and with quality materials, you can have several options for all summer activities. 
They are available in three styles so you can still have an option for every type of summer you want.
They all have a resistant material that helps define the waist and abdomen. 
In addition, they have very wonderful colors that match the most varied types of pants and even skirts so that you can create some more interesting looks.