Numerous household, medical, and cosmetic items could support the maintenance of good health.
By skin type, however, what works best could differ. To determine the best Cosmetic products like women's makeup for you, talk to a dermatologist.
Many of us desire skin that is flawless.
Even while there is no such thing as "perfect" skin, it is probably still feasible to significantly enhance the condition and appearance of your skin. In actuality, the majority of us have one or two skin issues.
We all have skin-related issues, whether we're battling hormonal breakouts, excess oil, or fine wrinkles.
The expert advice about cosmetic and skin care is provided below will help you simplify your care regimen so you can give your body the care it requires.
Women's Makeup
You will undoubtedly need a list of Women's makeup products to stock up on if you are new to the world of makeup.
Yes, given that there are so many different items on the market today, navigating through various makeup products may appear intimidating to some people.
You've come to the right place if you're looking for a straightforward guide to a basic makeup list.
We've outlined the top 10 makeup items you absolutely must know about and carry in your makeup bag.
Primer
It Is recommended to use makeup primers before foundation.
In order to ensure that your base makeup has a flawless finish and lasts for many hours, they assist in leveling out skin texture and filling in pores.
Primer use minimizes fine lines
Minimizes pore appearance
Prolongs the wear of foundation on the skin
Skin becomes smooth
Recommended Product by MyGlamm
This makeup primer's tinted composition corrects uneven skin tone in addition to making your makeup last longer.
In order to increase the coverage of your foundation, it settles to a matte finish and lessens the visibility of dark spots.
The primer minimizes the appearance of pores and fine wrinkles while also regulating oil production.
Foundation
Applying foundation to your face and neck is necessary because it is a base cosmetic item. It provides radiance and coverage.
Your skin will seem more even-toned and smooth with the use of foundation. It conceals freckles and sunburn.
Skin tone is evened out by foundation use.
Conceals imperfections
Gives skin shine
Depending on the recipe, can provide matte, dewy, or natural-looking skin
Recommended Product by MyGlamm.
This foundation offers the skin an even complexion that looks radiant. The foundation is waterproof and resistant to sweat and humidity.
In order to benefit the skin's antioxidants, the mixture is enhanced with skincare components like red orange, and gold. This foundation is buildable and has a medium to high coverage.
Eyeliner
The purpose of eyeliner is to dress your eyes. To define your lash lines and give them a more defined, thicker, darker, and contoured appearance, use a basic black eyeliner.
There are liquid, gel, and cream formulas for eyeliners. These eyeliners are available in a variety of colors.
Using eyeliner gives the lash lines definition.
Defines the form of the eyes
Enables the creation of eyeliner art
Used to make cat and winged eyeliner
Recommended Product by MyGlamm.
Why spend the money on just one eyeliner when you can get three different ones for the same price?
For new users who wish to try out eyeliner, this liquid eyeliner kit is ideal. It provides a standard black eyeliner, a natural-looking brown eyeliner, and a green eyeliner.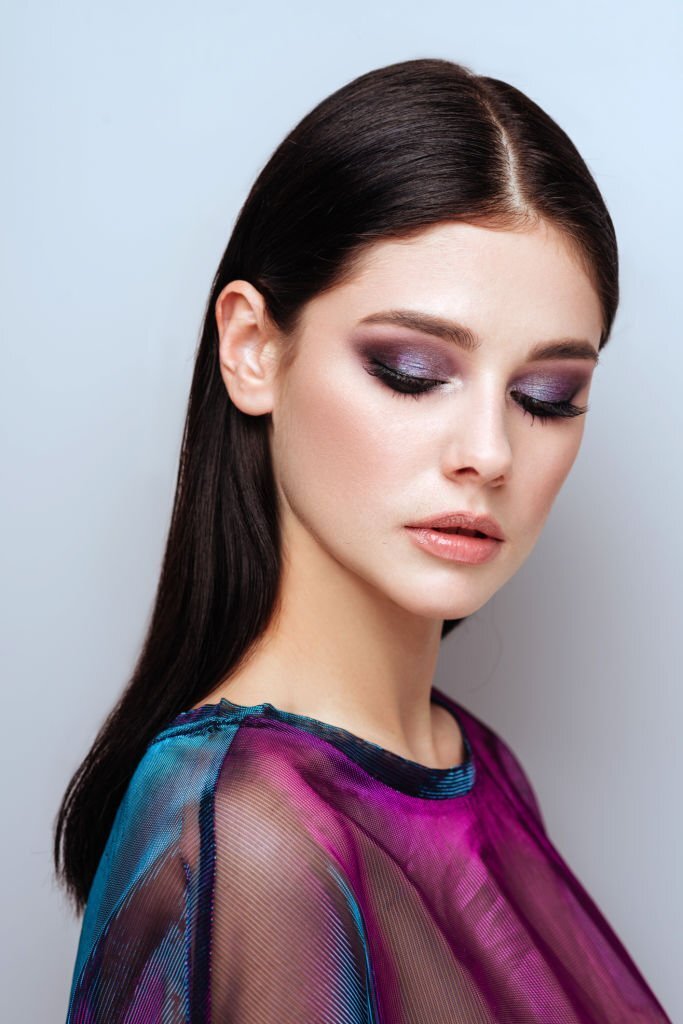 Lipstick
Lipstick is a type of lip cosmetics that you put on your lips. You may easily experiment with the colors because it comes in a variety of shades.
Additionally, there are numerous formulas for lipsticks, including cream, liquid, gel, gloss, mousse, etc.
Depending on the formulae, lipstick also has a variety of finishes. Some are satin, some are high-shine, some are matte, and others are glossy, or demi-matte.
Lipstick use gives the lips color.
Enhances the appearance of lips
Able to change lip shape
Mellows the texture of the lips
Recommended Product by MyGlamm.
This pencil-like lipstick in the style of a crayon will give your lips a stunning color while also allowing you to shape them.
Castor oil, moringa oil, and vitamin E have been added to the mix to make the lipstick nutritious and smooth on the lips. The strong color payoff is present.
Skincare Products
Finding the best skin care products is difficult, as anybody who has ever browsed the aisles of their neighborhood drugstore or beauty supply chain can attest.
In order to uncover the best products available that are truly shown to work, Their Beauty Lab scientists are always testing the newest and greatest advancements in skincare, from drugstore options to luxury beauty brands and everything in between.
Through the use of sophisticated lab equipment and customer feedback, the GH Beauty Lab extensively assesses skincare products.
Adore's experts employ equipment in the lab to measure the skin's moisture levels, firmness, and the visibility of pores, dark spots, and wrinkles before and after the application of a product.
They also give the goods to testers who use them and rate them.
These are the greatest face care products that aid you according to your skin type, regardless of your age or skin type — from oily to acne-prone to dry to sensitive.
Skin Ceuticals Soothing Cleanser
Use the glycerin and cucumber extract-infused SkinCeuticals foam face cleanser to thoroughly clean your skin.
It received nearly perfect scores for effective cleansing in the most recent GH Beauty Lab test of face cleansers, with 96% of customers indicating that it thoroughly cleansed their skin.
Even so, it effectively cleanses skin without making it feel tight or dry.
"Instead of feeling tight and dry, this facial wash left my skin feeling much more silky, nourished, smooth, and rinsed off easily," a tester observed.
Cetaphil Daily Facial Cleanser
The dermatologist-recommended Cetaphil face wash won the GH Beauty Lab's face wash test for thoroughly washing while still leaving skin smooth.
It has a powder-fresh smell and light suds. Many testers observed that while it's perfect for all skin types, especially oily skin, it's soft enough for sensitive skin.
One gushed, "It didn't over dry, strip, or irritate."
The majority of testers (86%), who rated it higher than all other cleansers tested, said they would keep using it.
Additionally, it received high marks for being simple to rinse off and hydrating the skin.
RoC Multi Correxion 5-in-1 Anti-Aging Daily Face Moisturizer with SPF 30
In the GH Beauty Lab's anti-aging day cream test, Roc's product was a strong hitter at smoothing wrinkles and skin texture.
Digital imaging demonstrated that the lotion reduced wrinkles and firmed the skin by 11% over the course of four weeks.
After using it, many remarked on how smooth their skin felt and how quickly it absorbed.
Where to buy (Recommended Place)?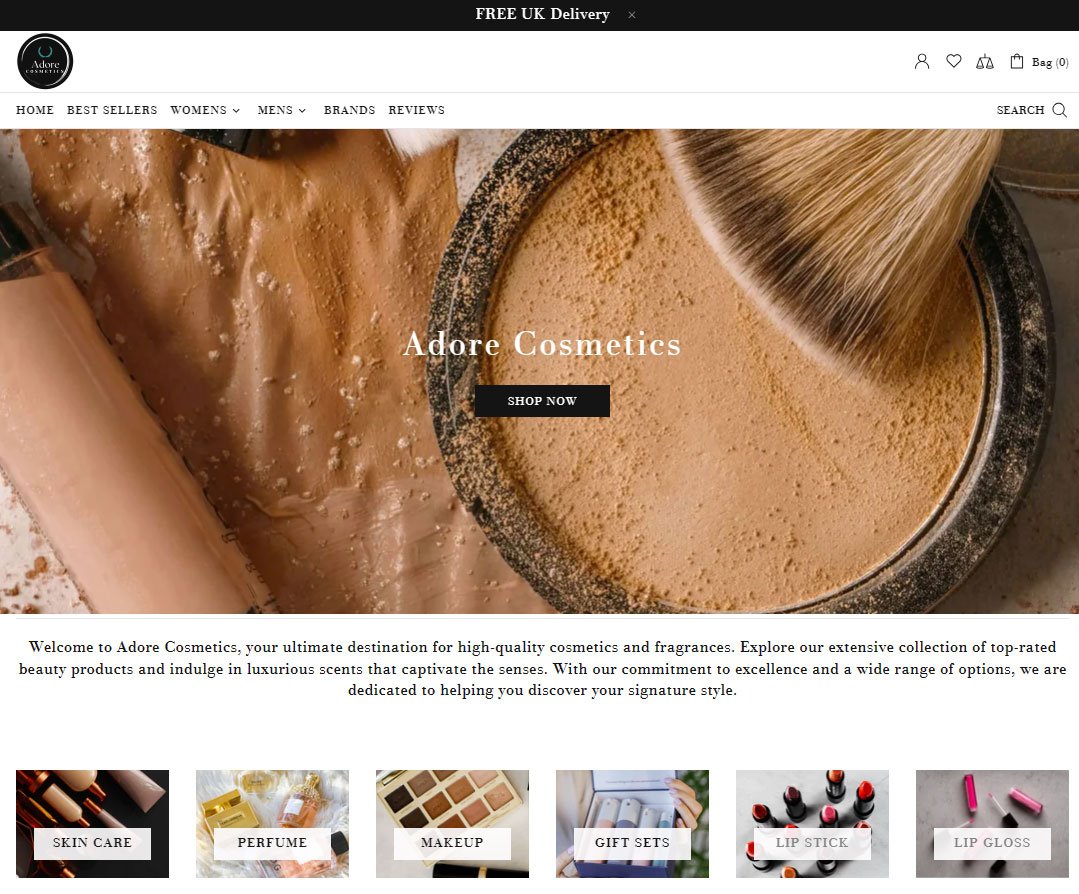 At adore-cosmetics.com believe that skincare is the basis of beauty.
Their line comprises a variety of high-end skincare products that have been competently developed to moisturize, nourish, and restore your skin.
They have everything you require to earn a beautiful complexion, from soft cleansers and elegant masks to age-defying serums and potent moisturizers.
don't just concentrate on skincare.
Besides, Adore Cosmetics delivers a wide selection of premium women's makeup items that can underline your best characteristics and carry out your natural beauty.
Their cosmetic line is put together to let you express yourself and carry out your inner enthusiasm, whether you're looking for a bright foundation, a colorful eyeshadow palette, or a bold lipstick.
Why then stay? With Adorecosmetic.com, explore the world of magnificence and discover your inner genius.
Learn about the transforming ability of our skincare and cosmetic derivatives that will leave you feeling beautiful, confident, and utterly cherished.
Shop right away to see the discrepancy adore-cosmetics.com makes in your beauty regimen.