Today's consumers expect convenience as a matter of course and want greater control. This trend is now expanding into energy – and will change the shape of power companies.
One big change will be divesting utility ownership of generation.
Power market stakeholders say competitive procurement of lower-cost age balanced by flexible customer-owned DER could help address affordability and system operations challenges.
Electricity as a Service
Renewable energy technologies from Waco electric company have great potential to deliver on the promise of a low-carbon future.
But their intermittency creates challenges for the existing grid system that must be addressed by new technology, increased flexibility, and new business models.
The primary barrier to deploying renewables is their cost.
These costs are due primarily to up-front financing investments and to the fact that they are project-based rather than operational-based.
Most renewables are small-scale projects that occur "behind the meter," for example, rooftop solar that supplies power to individual homes and businesses.
The construction of these facilities drives significant economic activity in local communities and reduces a country's dependence on fuel imports subject to currency fluctuations and price volatility.
However, these projects face government-imposed permitting, licensing, concessions, and royalty payment costs.
These costs are passed directly to electricity consumers and affect the kilowatt-hour price of delivered electricity.
Many of these barriers can be overcome by shifting the financial and ownership structure for energy-efficient and renewable generation technologies from a project-based model to an ESA or service-based model.
This model shifts the customer's burden to manage the assets from a direct investment in equipment and installation to a monthly subscription with a fixed energy fee.
This business model can activate demand-side management, enable electrification of transportation and buildings, assist with integrating renewables, and provide grid services by enabling time shifting of electricity to match supply with demand.
Distributed Energy Resources
The traditional electricity grid has separated the "supply side" from the "demand side" by having sizeable central power plants and transmission lines and then distributing that power to residential, commercial, and industrial customers.
However, as technology advances, the grid is undergoing significant changes that give consumers control over their energy needs.
Distributed energy resources (DERs) refer to any technology that can generate or store energy and is connected to a utility system at distribution voltage.
These include solar panels, EVs, battery storage, and demand-side management tools.
It's also possible to combine these technologies into a single solution called a prosumer – a consumer who produces and consumes their power but can still sell the excess to the grid when regulated.
These new devices, sometimes known as "behind-the-meter" hardware, bring consumers many benefits, including lower energy costs, reduced environmental impact, and greater control over their power use.
DERs can also offer an alternative to expensive generation infrastructure for utilities and help maintain reliability during high energy demand.
Additionally, generating electricity near the point of consumption means less energy is lost as it travels over miles of transmission and distribution lines.
This can make a big difference in the price of electricity and how resilient a power system is.
Smart Grid
As global energy demand continues to increase, decarbonization goals, new customers with needs for renewables and distributed energy resources, and the proliferation of electric vehicles (EV) require an entirely new approach to power systems.
A smart grid is the key to delivering clean, reliable, and affordable electricity.
To meet these challenges, utilities are accelerating the development of their grids with more intelligent infrastructure, overlaying digital technology, and overhauling work processes to become the utility of the future.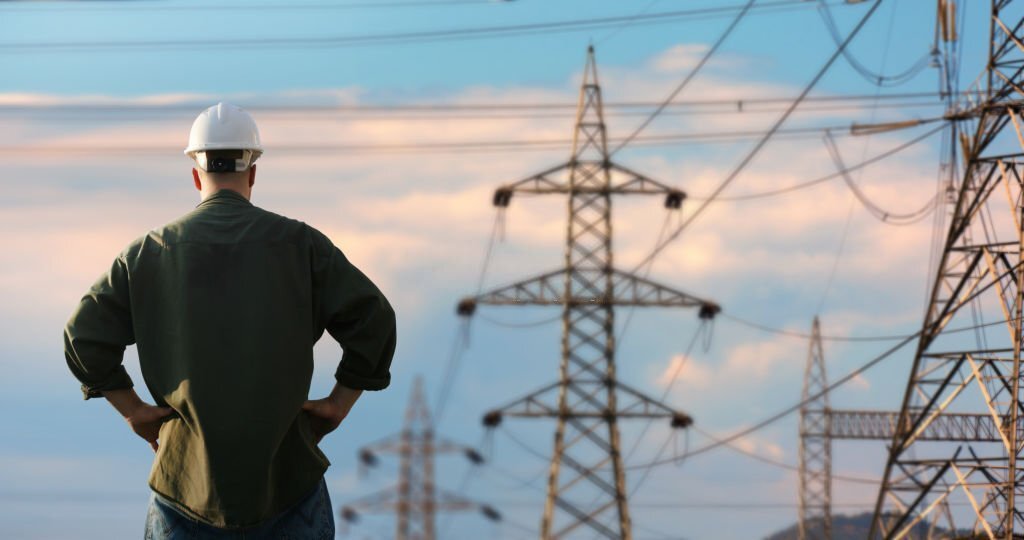 This includes smart meters, transmission lines and substations, smart microgrids, distribution systems, and advanced technologies and mechanisms to prevent outages and enhance system reliability and resilience.
The utility of the future also needs to manage energy production by leveraging the flexibility offered by distributed energy resources (DER), including solar and wind on homes and businesses, as well as battery storage and microgeneration (particularly when organizations and enormous facilities act as prosumers, producing their power for their consumption and supplying it back into the grid).
Finally, a smarter grid can provide self-healing capabilities that minimize outages by quickly detecting, locating, isolating, and repairing faults and optimizing supply to meet consumers' demands.
It's a big task that traditional energy companies must take on to remain relevant in this fast-changing industry.
And they need to do it significantly faster than they've traditionally been able to deliver.
Energy Storage
Increasing supply volatility and rapidly evolving energy infrastructures, coupled with demand-side functionality through distributed energy resources and the electrification of vehicles, buildings, and industry, are driving new opportunities for technologies that decouple legacy dependencies and increase grid flexibility.
This is especially true of energy storage.
Decarbonization goals and customer demand for renewables are changing what electric utilities can be.
Increasingly, renewables are cost-effective and, in some cases, have reached "grid parity," meaning they're as affordable as fossil fuels when procured through a competitive auction.
However, renewables' intermittency can cause significant challenges for electricity systems, particularly those in high-load markets.
Utilities need to find ways to mitigate these impacts. Energy storage, for example, can provide frequency regulation on the grid and assist in balancing intermittent solar and wind generation.
According to studies conducted by NREL and others, it can also help manage renewable integration by providing services like peak shaving and shifting load to off-peak hours.
Developing these capabilities will require an investment in research and development.
But it will be crucial for electric utilities that want to stay relevant in the future and maintain or improve their reputations and market positions.
Those who do not invest, or do so reluctantly, may find themselves left behind as customer demands shift and the industry evolves.