When it comes to a casual and trendy look, nothing beats denim. Denim, whether in jeans or jacket, gives you a nice casual yet stylish look.
Here we are going to learn how to fashion with denim jackets.
Denim is originally designed for workers as it's quite durable, and it wasn't a fashion choice until 1930 when Hollywood started using it in cowboys movies.
If you are interested in knowing the origin of denim then you may wanna take a look at this interesting article on denim history.
There are many things to think about when it comes to denim. Yes, we need to think about similar things like size, color, etc, but the way is different.
Let's take a look at things we need to consider while buying denim.
Find the right size
Choose color
Choose right fit
What to wear with denim
When to wear
Let's take a look one by one
Find the right size:
Always remember, denim shrinks, so for that matter, you should get a bigger size but obviously, that's not a good thing to do. But fortunately, with denim jackets, you won't feel comfortable in fit size either.
So usually denim jacket buyers go with a bigger size, so if you usually shop small size then go for medium, or if you use medium then go for large.
Denim needs to be breathable and hence never go for a tight fit, even for women.
Choose Color:
With jeans, you do not have the luxury of fancy colors, but still, with the rise of denim, we do have lots of options handy.
Although colors are a very personal choice but here are few colors for denim that never go out of fashion
Although a lot depends on what you wear your denim jacket with.
Choose the right fit:
Even in the same size, you might find various fit like skin fit, regular loose, etc.
From my perspective, a lot depends on when I'm buying it, but regular works just fine almost always.
You may also take a look at an article explaining fit for denim jackets
What to wear with denim:
Denim and jeans go hand in hand. This combo never goes out of fashion.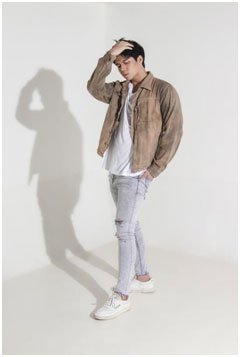 Denim with trouser although doesn't sound right but trust me it works just fine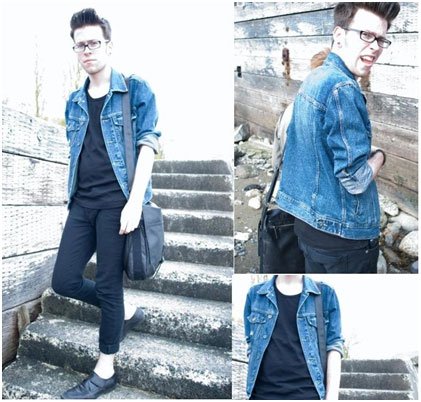 Denim and T-Shirt looks like they are made for each other
Denim and Shirt give a nice informal look which is both trendy and stylish.
When to wear Denim jackets:
Well it's a jacket so definitely it's winter wear, but I really wish we could sport it in all weather.
Denim is quite pocket friendly too and obviously much much durable. Even after being old, you can use it for a nice tough, and rusty look.
Also, you may find various attractive offers on a denim jacket for men, and Obviously offers on denim jacket for women never stops
So, this was our suggestion. What do you prefer? What's your way of fashion with denim jackets.
Please share your thought with us.