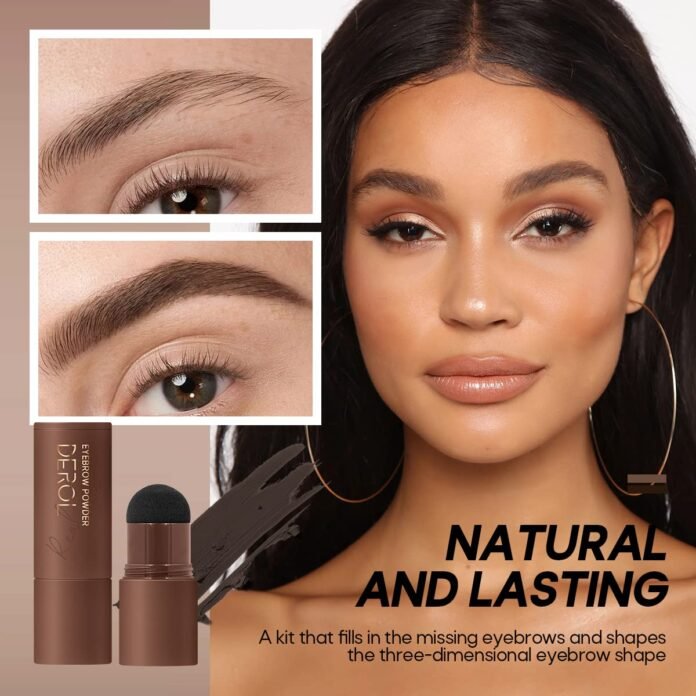 Dazzling Curved Eye Brows For Latest Fashion Trend
Among your makeup routine, doing your eyebrows is the trickiest part. Many ladies are struggling to shape their eyebrows with uneven sparseness and shape.
But did you know that there is a magical product that will let you do your eyebrows within minutes?
If you are searching for the easiest way to achieve perfectly-arched eyebrows, we highly recommend you to try this DEROL Eyebrow Stamp Stencil Kit. This is an eyebrow stamp kit designed for newbies in makeup.
Let's take a closer look at what this eyebrow stamp can offer.
Silicone Material
One of the best things you will love about this eyebrow stamp kit from DEROL is its sensitive skin-friendly stencils. Plus, it has ten pieces of eyebrow stencils.
Thus, you can experiment with different eyebrow shapes that complement your face.
Since its ten stencils are made with 100% silicone, you can ensure that it won't cause rashes or allergies to your super sensitive skin.
This allows you to finish your eyebrows without triggering any face allergies.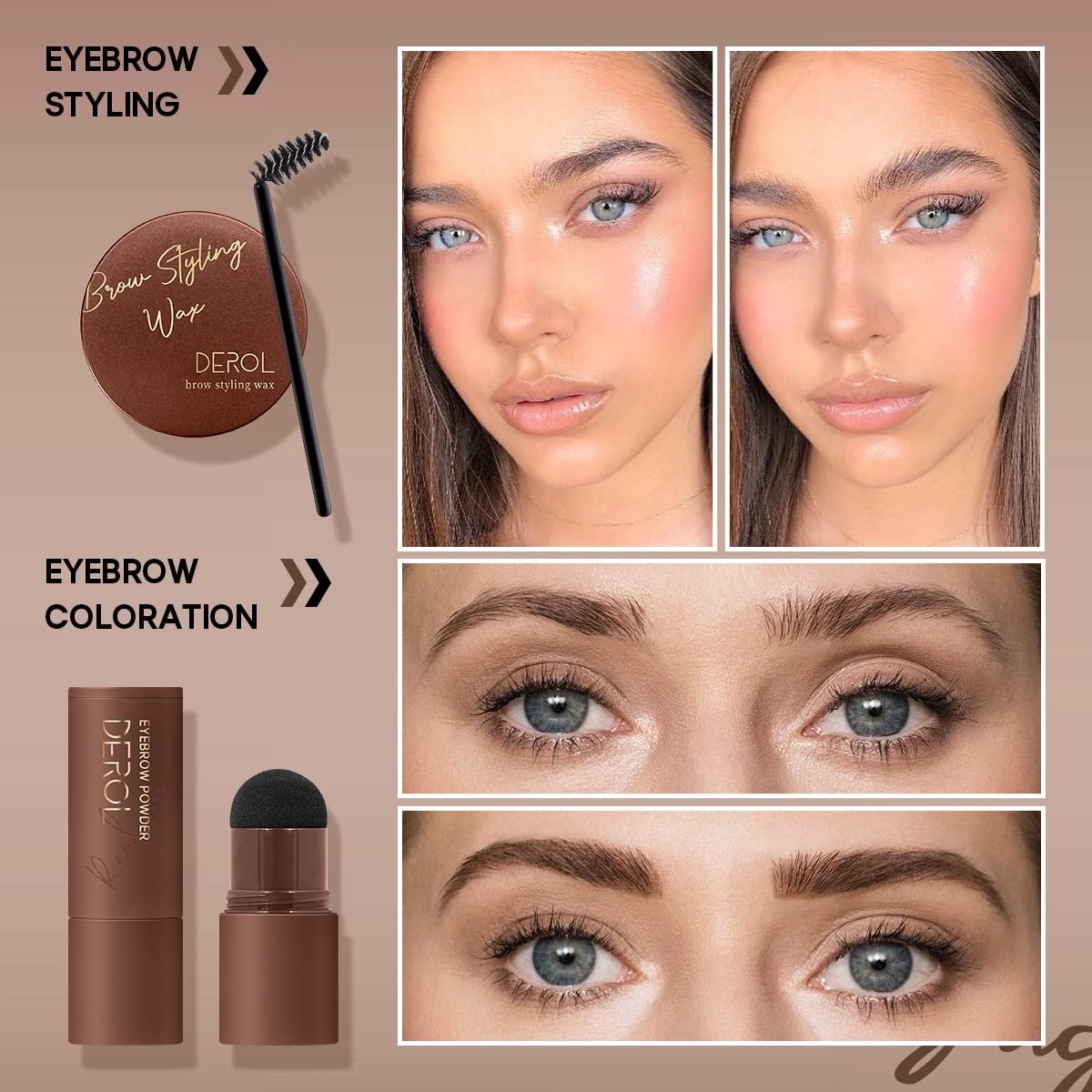 Long Lasting Color
One common problem with most eyebrow stamps in the market is their short-lasting pigment.
Fortunately, DELOR added a quick-drying killer formula of brow wax to their eyebrow stamp kit to ensure that the color will last for longer hours.
Beyond that, its brow wax also allows you to style your eyebrow easier and more conveniently.
Color Looks Natural
With the DEROL eyebrow stamp kit, you don't have to worry about your eyebrows looking unnatural. One of the best things about this product is its natural color.
Beyond that, its power is made with skin-safe and premium-grade ingredients. Thus, you can do your eyebrows with convenience without causing any allergies.
It Keeps Your Eyebrows On Fleek
You can create your eyebrows using different products, including an eyebrow pencil.
But, if you are not experienced enough in doing your arches, you can create hard lines, making your eyebrows look sparse and unnatural. In addition, using eyebrow pencils can cause streaks.
Fortunately, this DEROL eyebrow stamp kit is dirt-resistant, sweatproof, and water-resistant.
Thus, you can maintain an on-fleek and sleek pair of eyebrows throughout the day. We highly recommend you add one layer of wax after applying the powder.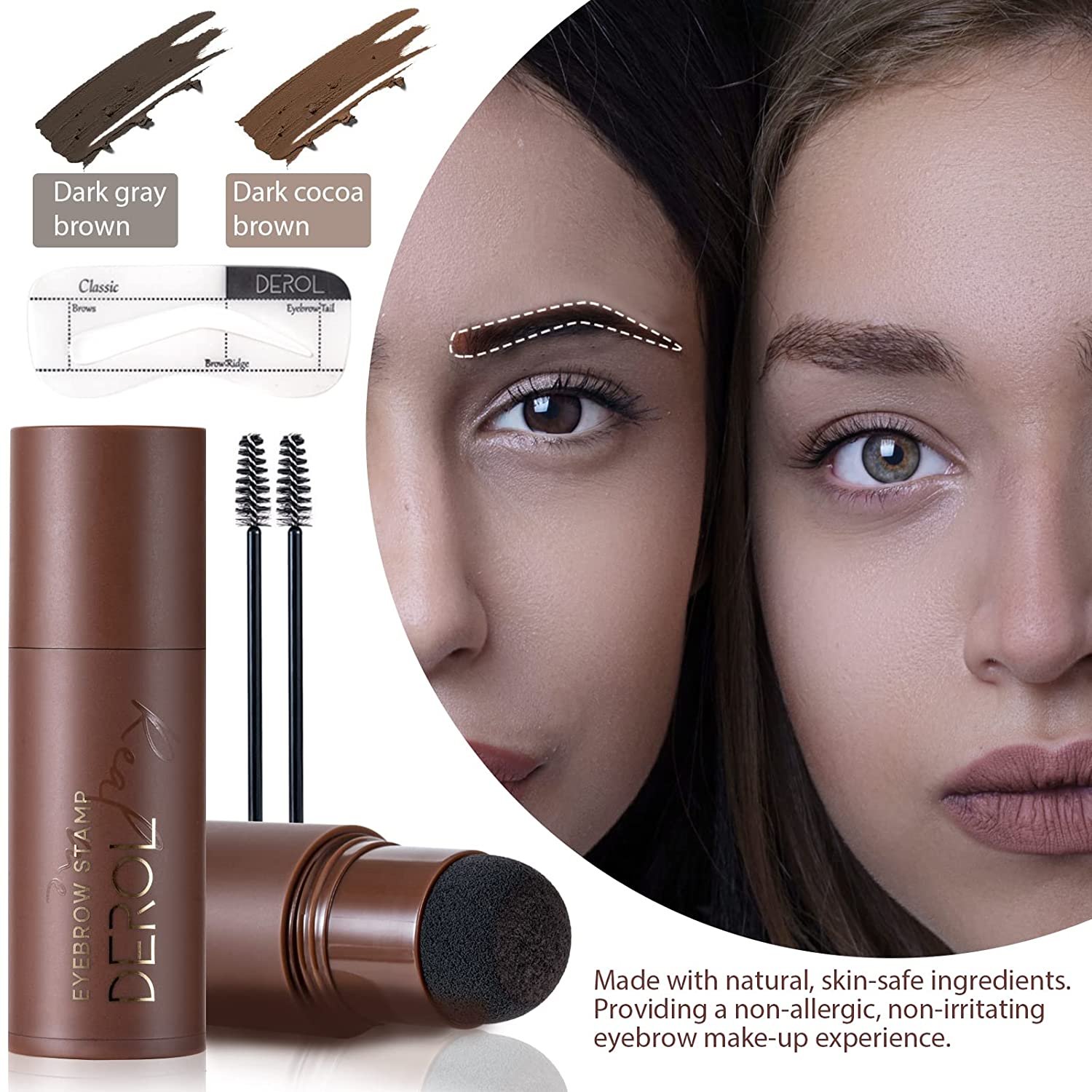 Perfect For Beginners
As we mentioned earlier, this eyebrow stamp from DEROL is designed for beginners in makeup.
It is packed with everything you need to perfect your eyebrows within minutes. It comes with wax, eyebrow powder, stamp, and stencils.
Through this, this user-friendly eyebrow kit allows you to create even and natural-looking eyebrows.
Instructions Are Included
Not all eyebrow stamp kits available in the market offer well-written instruction that will guide the users to use the product properly. Well, that is not the case with the DEROL eyebrow stamp kit.
The manufacturer included well-detailed instructions that new makeup enthusiasts can follow to achieve perfect-looking arches.
The manual will guide you on how to brush, shape, and apply the powder on your eyebrow to achieve a professional-level result.
Final Thoughts
Are you new to makeup? If yes, you may be struggling to maintain on-fleek eyebrows, especially if they are uneven in sparseness and shape.
With that, you may be thinking if there is a product that can help you create sleek eyebrows in a matter of minutes.
Fortunately, DEROL created a good set of eyebrow stamps designed to help newbies perfect their eyebrows easily.
This product is made with skin-friendly and high-quality ingredients to ensure the best eyebrow shaping experience.
If doing your eyebrows stresses you during your whole makeup routine, why not switch your eyebrow pencils with this eyebrow stamp kit from DEROL.
You will surely love the results.