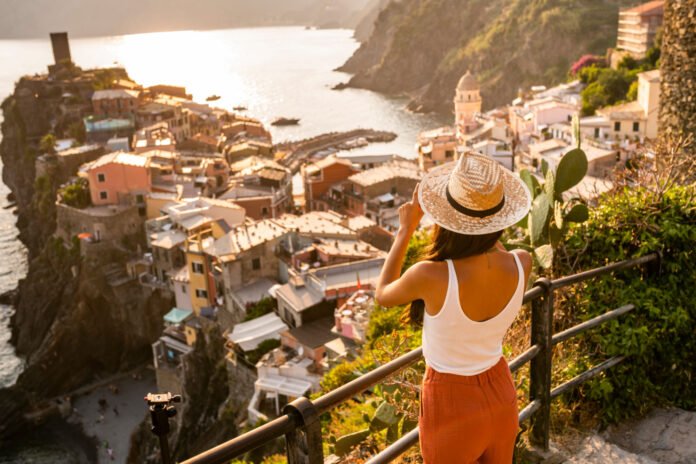 Have you ever considered packing your stuff and traveling to a completely different country?
It's a fantastic idea to step outside of your comfort zone, but it may be stressful and expensive.
Many people wish to live in Europe (or at least relocate to another region of Europe) but fear they cannot afford it.
Fortunately, there are possibilities for the cheapest places to live in Europe that are ideal for your major move.
Let's take a look at the Top 6 Europe Cheapest Place To Live and immigrate that are: Budget-friendly, Provide great volunteer opportunities, and Are pretty awesome.
Poland
I don't think it's any longer a secret that Poland is one of Europe's most cheap expedition destinations.
According to an Expatistan article, "the expense of living in Poland is less than 69 percent of countries in the world which is a considerable difference! Krakow, Poland's second-largest city and one of the country's oldest, is a famous visitor destination.
It's easy to see why, given the city's rich history and beautiful architecture.
Fortunately, despite its fashionableness, it remains a fairly accessible area to live.
Poland is one of the few areas in Europe where you can live cheaply while still enjoying an acceptable standard of living.
The average monthly cost of living in Poland is approximately €1,100.
The following are some of the best spots to live in Poland, Recommended places
As mentioned, Krakow!
Warsaw – old town, castles, stunning buildings, city lifestyle.
Gdansk – for opportunities and lots of things to do. Known as a very happy city!
Romania
Romania, like much of Europe, has extremely detailed building designs, but on a much larger scale.
Romania offers one of the lowest living costs, making it an attractive place for people looking to relocate to the country for the first time.
Its friendly people, attractive language, and respect for tradition make this a fascinating and culturally rich country.
If you enjoy turning off your phone, climbing up in the hills, and living life the old-fashioned way, Romania is the place for you.
It's an old-fashioned country to live in, and it's well worth a visit.
The average monthly cost of living in Romania is roughly  800 euros.
Places to live in Romania that are recommended:
Bucharest. has been called "Little Paris" because it has a distinctly French flavor. Beautiful vegetation and architecture!
Constanta. is a prominent beach resort with beautiful white sands and mild waves. Also ideal for individuals who enjoy a good time!
Brasov. located in the middle of Romania. There's plenty to do in this magnificent city, which is both old and modern, and it's suitable for people of all ages.
Portugal
Portugal is one of the cheapest countries in Europe to visit, you'll know that Portugal, like its residence costs, comes into that category.
It's nearly impossible that such a renowned traveler area could be so cheap.
Portugal, according to the website Expatistan, is the most inexpensive country in Western Europe to live in.
This means it is more costly than other countries, but if you favor Western Europe, it is an outstanding choice! The average monthly cost of living in Portugal is approximately €1,400.
Suggestions for where to live in Portugal: Lisbon is a suitable city to live in because it is a distinct, historic, and energetic background.
Hungary
Hungary is comparable to Portugal in that it is a popular weekend getaway or short trip region that is nonetheless reasonably cheap.
I volunteered in Budapest, and despite the truth that it was a very busy, rushing city, it felt so friendly and safe.
If you're from the UK, I'd say it won't take long for you to adapt to the way of life.
Hungary is a wonderful country in general; the people are nice and down to the soil, the peaks are breathtaking, and every structure is a work of art.
Hungarians are recognized for their hard labor, but they also know how to have fun. It's an excellent locality.
Montenegro
Montenegro may be a little country with a nice appearance, but it is reasonably less costly to live in than you may assume.
It has a very low tax rate, which makes it very attractive to individuals who want to live a beautiful coastal lifestyle without the cost tag.
It is great for someone seeking a warm, sunny region with beautiful sceneries and a more relaxed lifestyle. It will get busier throughout the summer seasons, just like any other site, but it will not be as overwhelming as other places.
Montenegro's average monthly expense of living is approximately €900. Montenegro's best areas to live include: Podgorica is an inexpensive, scenic, and famous destination for ex-pats seeking a traditional work-life balance.
Turkey
Last but not least, we have what is presently considered one of the world's most inexpensive countries! Turkey is a famous family vacation destination and one of the most popular destinations for British settlers.
Its scorching sands will tempt you to dash into the enticing water for a refreshing dip, making every day feel like a holiday.
Turkey is an outstanding place to relocate because of its high quality of life and attention to its healthcare network. In Turkey, the standard monthly expense of living is approximately €50.
Places to inhabit in Turkey that are recommended:
Istanbul is suitable for professionals who want to better their work-life balance while enjoying a gorgeous view and pleasant climate.