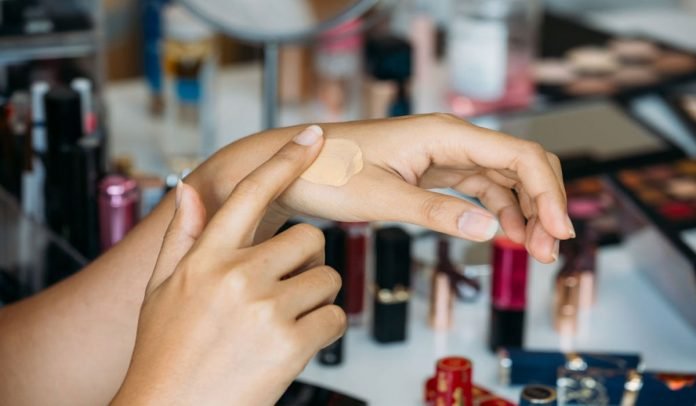 Many women use foundation cosmetics incorrectly. This ends up giving them a highly made-up look that isn't natural.
Virtually everyone you speak to would agree that a smooth, fresh, and natural look is far more attractive than a heavily made-up and caked look.
The key to using your foundation cosmetics properly is to make sure your choose the right type and brand to begin with.
It's critically important to find as close to an exact match in color as possible.
The bottom line here is that if you don't choose Correct Foundation Makeup and the color is off it will give you the made-up look instead of natural.
Color Schemes Foundation
Because of this issue with the color and looking made up instead of natural, you should find professional assistance if you are not comfortable with color schemes and just not good with colors.
With so many different types and brands of makeup on the market these days, you may want to talk to more than one professional before choosing your foundation.
If you take your time and are diligent with the process of selecting a proper color foundation, you can then proceed to learn how to apply it properly.
Clean Skin before Apply Foundation Makeup
It goes without saying that you should always start your makeup application process with super clean skin.
To prevent getting acne or a giant unwanted zit, it's important to cleanse your skin pores of dirt, oils, and bacteria.
The cleansing is essential so take your time and do it right each and every time.
Another critical aspect of the process is to properly moisturize before applying your foundation if you have dry skin.
This is frequently overlooked by many women.
You should spread your makeup outwards for the correct foundation application.
This means to spread from your nose outwards, then from your forehead up, and then from your chin down to your throat.
How does Lighting Affect Makeup?
Always make sure you are applying your makeup with proper lighting. Many mistakes in applying makeup can go unseen due to poor lighting.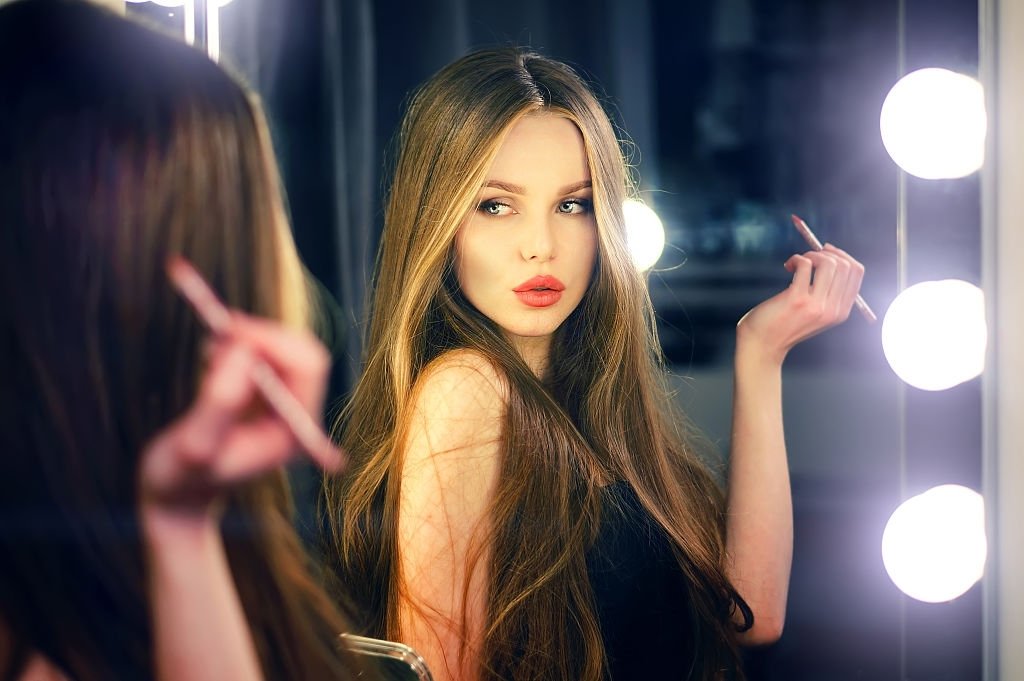 Another thing to think about when it comes to proper lighting is to try to use natural sunlight whenever possible.
It's not uncommon for your skin to look somewhat different under different types of lighting.
Natural light will always give the truest appearance.
Always keep in mind that your foundation cosmetics will always help you to hide skin blemishes and flaws and provide even skin tones,
when you select and apply properly the right foundation color for your skin tone and skin type.
How to Choose the Perfect Foundation
Foundation is used to even skin tones and conceal imperfections of the skin. It also helps to protect the skin from dirt and debris from the environment.
Stick, liquid, and cream-to-powder foundations give natural-looking coverage. Foundations that contain mineral or essential oils are referred to as oil-based.
An oil-based foundation is ideal for skin that is normal to dry.
Oil-free foundations are referred to as water-based. This means that water is the main ingredient.
Water-based cream-to-powder, liquid or powder foundations will generally give a matte finish.
Water-based foundations are ideal for oily skin because they will not add more oil to the skin.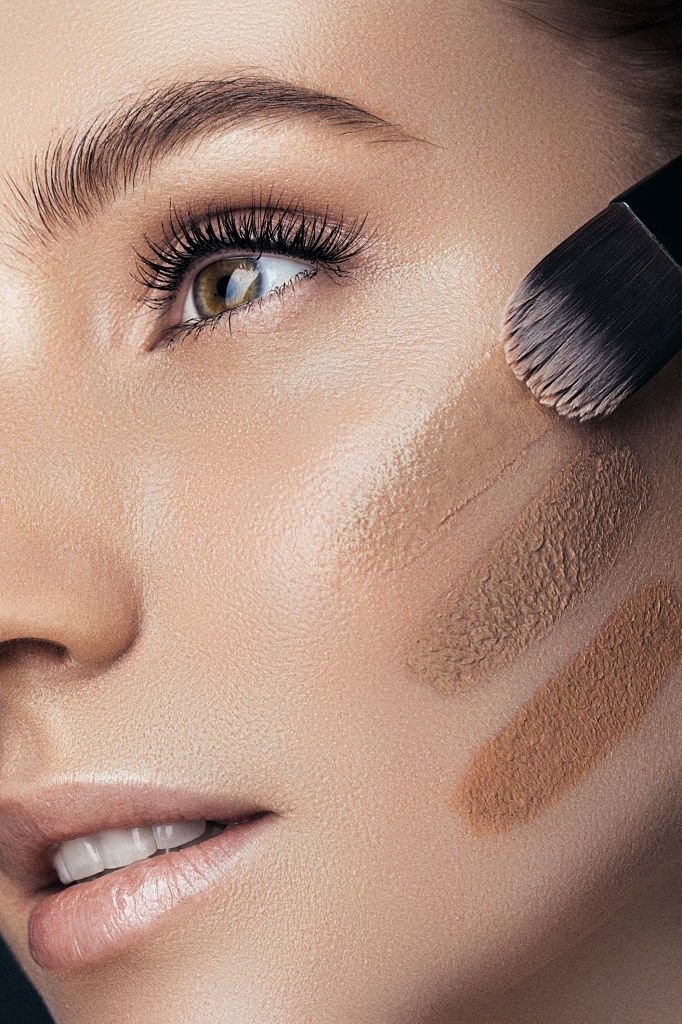 Correct Foundation Color
Choosing the correct foundation color is essential.
It should create an even canvas for the application of the rest of your make up. Foundation should match as close as possible to your natural skin color.
If foundation color is too light it will have a gray ashy appearance and will exaggerate imperfections in the skin.
If the color is too dark it will make your skin appear dirty or muddy.
If your foundation practically disappears after applying a small amount on your skin, you have chosen the correct shade.
When applying powder and cream-to-powder use a moist or dry facial sponge. If you are applying liquid, tube or tinted foundations use your fingertips or a facial sponge.
If you need to wear a concealer apply the same principles for choosing foundations. Concealers are used to cover discolorations and or blemishes.
Although concealers can be applied before or after foundation, I always recommend applying before foundation.
This makes it easier for blending.
Be careful when using concealers for example applying concealer around the eyes, that is too light it will give you a "raccoon" look like and draw attention to the problem area.
Lastly, you can also apply a facial powder. It improves the attractiveness of the skin by enhancing natural beauty.
Face powder also sets the foundation. 
What is the Best Selling Foundation?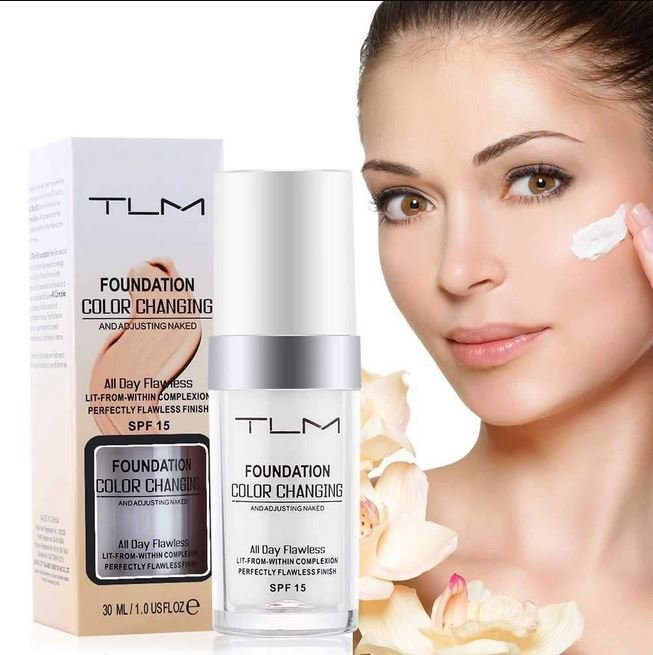 Find professional quality products at ROVI™ FOUNDATION
WHY CHOOSE ROVI™ FOUNDATION?
No more searching for the right foundation, but a SOFT, SMOOTH, and PROTECTED face!
Do you also have trouble finding the right color foundation, because all colours are either too light or too dark?
Do you want a foundation that is EASY, BEAUTIFUL, and PROTECTIVE?
Then the TLM Foundation is exactly what you need!
With this protective Foundation, you will cover any skin problems without clogging your pores.
The innovative formula of the TLM Foundation ensures that the colorfully adapts to your skin color and that you no longer need a moisturizer or sunscreen.
Get it now: https://likerovi.com/collections/health/products/rovi%E2%84%A2-color-changing-skin-foundation
Now you have a perfect canvas for makeup application.