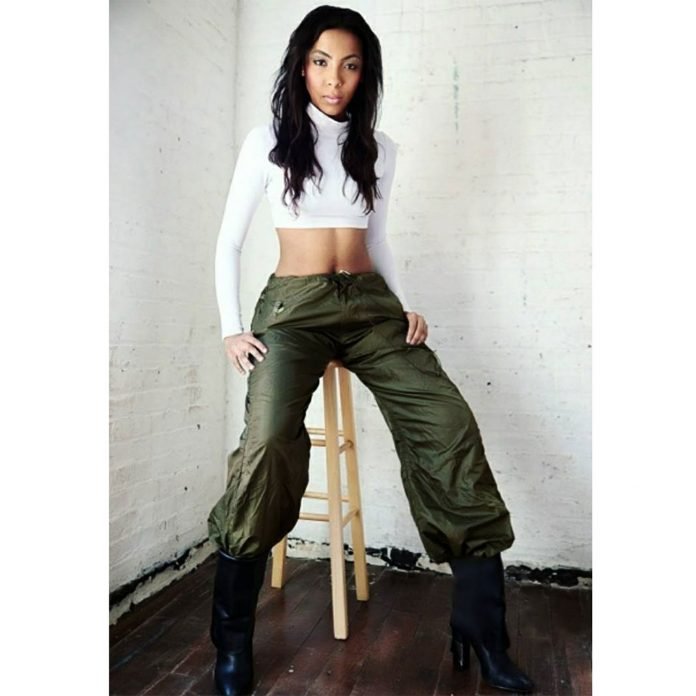 From hitting the runway to being the face of several cosmetic campaigns, Alanna Reece has now enter the beauty world again, only this time- as a businesswoman.
After a seemingly endless pandemic summer lockdown, Alanna Reece has resumed her duties as the founder of Alanna Brand and officially launched her exclusive hair collection.
We all have seen her do several hair collaborations in the past with Alanna X LavishARhair and Alanna X Ultimate Hair World.
After teasing instagram followers with sneak peeks of hair products, the Alanna Luxury Hair Collection line is now available for purchase.
The Chocolate collection, which comes after Alanna Extensions debuted in May, features four colors made for a summer in the sun.
The hair shades are Chocolate Brown, Chocolate Auburn, Golden Caramel, and Honey Vanilla.
As previously announced on the Alanna Extensions Instagram, the summer launch includes hair bundles, clip-in extensions, and full lace wigs- all individually customized to a client's request.
Items in the chocolate collection range in price from $163 to $260.
The Silky Straight Vietnamese in Chocolate Brown retails for $169, and Honey Vanilla Cambodian Curly for $172.
For those extension lovers who love more than one bundle, there's also a bundle discounts when you buy 3 bundles or more with promo code GLAM40 at checkout.
Alanna Hair Extensions also includes a special gift, as a thank you for your business.
With the right customer service and selling high-quality hair products, Alanna's business is heading towards the right direction.
We look forward to see the outcome of her success in the beauty industry.