To refresh your fall wardrobe, you may be returning to work after a long absence, or you may want to add a few core pieces that will last throughout the season.
We're here to help you pull together some timeless fall outfits with a few statement pieces and current things, no matter which direction you're headed.
Here, we've put up a selection of fall apparel alternatives that may be paired with your current wardrobe staples, such as boots and jackets.
As well as more traditional fabrics such as leather and denim brands, our collection includes more daring hues, designs, and cuts that you might not be used to.
However, we can assure you that the fresh autumnal weather and the items on our list will have you glancing and, more importantly, feeling incredible.
To help you step forward, we've put together a list of seven timeless outfits for the Fall of 2022.
1. Get Your Denim Jacket out of the Closet
Denim jacket season officially begins in the Fall. Top off your outfit with a sparkly, metallic piece.
This look from the street style queen Andresha Debourg is all about a fancy-but-dressed-down feel.
Wear sneakers that match your top to tie your outfit together.
2.  Turtleneck Blouse and Skirt for Women: Stunning Fall Outfits
For Fall, a turtleneck top paired with a pencil skirt is fashionable. In addition, celebrities, models, and even politicians are fans of this look.
These ensembles may be worn with a thick necklace and a bag with a strap, and both look great with some boots.
Add a colourful scarf and dark sunglasses to complete your look for a night out or a romantic meal for two.
3. Outfits for Women in 2022: Casual Blouse, Jeans, and Coat.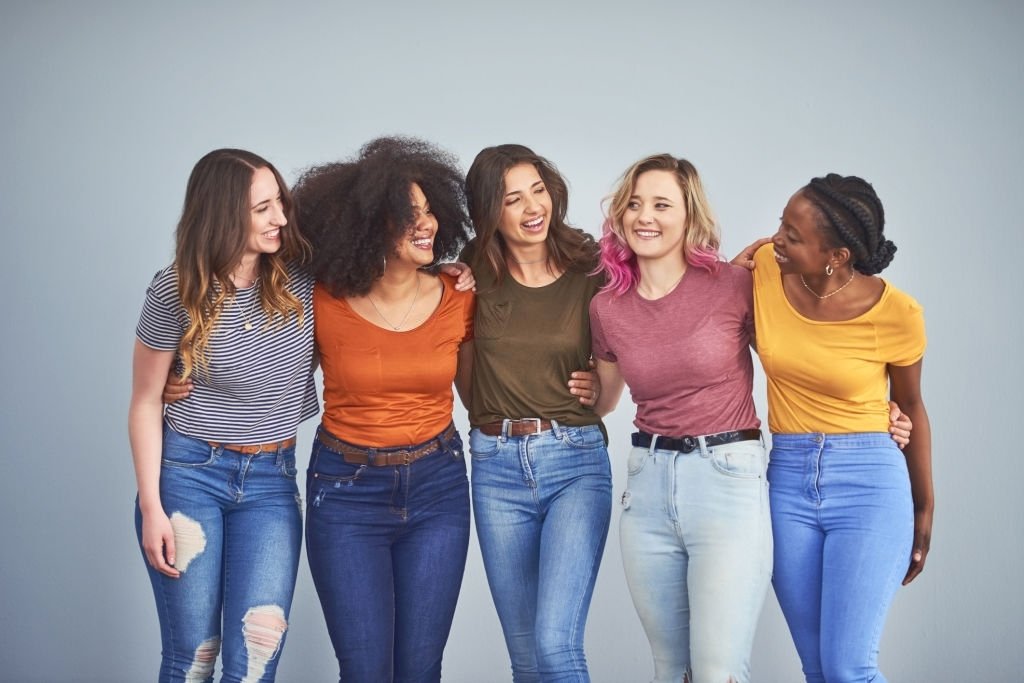 That being said, it's time to get back in the swing of things.
This season's trend is for sleeveless blouses and jeans that aren't too short to be combined with oversized sleeve shirts.
It's still a remarkable outfit choice for the warmer months.
4.  French Coat for Fall
Dressing for the Fall can be as straightforward or complex as you like.
New fashions come and go every year, but there's always something fashionable to wear no matter what the season.
Brands that provide us with a lot of fun to wear are easy to come by.
It's possible to wear an outfit in a variety of colors.
To appear your best, you must wear the correct clothing. This is one of my favourites when it comes to long French coats.
5. The Rugged Look with Long Sleeves and Denim
To pull off a fashionable look, one must have some fashion knowledge.
It can be challenging to mix and match clothes appropriate for different seasons in the ever-changing fashion world.
Of course, you can accomplish this rugged style with long sleeves and pants. With this, you'll look Fabolous.
6.  Outside clothing: Blazers.
Early in the season, a blazer is all you need to be warm in the mornings and the evenings.
Invest in a piece that you can wear from Monday through Sunday, or go for something more daring.
All of your transitional pieces, from jeans to skirts, may be styled with a blazer.
7.  Get Serious About Your Outerwear
You can wear sweats underneath a fancy coat, and no one will notice.
Show off your favourite shiny trenches and shearling-inspired trenches now that the weather is warming up.
You can't go wrong with a good fall coat as an investment piece.
Conclusion
We've outlined the five most crazy fall clothes for every body shape and skin tone in this post.
Perfect winter fall attire is essential for everyone's comfort. The trendiest outfits to wear in 2022 are already in your head, so you don't need further research.
You may keep warm and comfortable by following the advice in the article above, which includes some of the best clothing.
Is there anything else you'd like to do before this?
Take advantage of the cooler weather by donning some of your favourite fall fashions from 2022.
The following are some of the most commonly asked questions:
Q1: In what ways can you use bright, saturated colors in your fall wardrobe in 2021?
The more, the merrier. A color-blocked effect can be achieved by combining two or more eye-catching colors.
Alternatively, you can keep the rest of your outfit neutral and let one bright item, like a pair of shoes or a jacket, be the star of the show.
Q2: Slogan and Graphic Tops for Fall 2022: How to Style Them!
Put two things that you think are completely different together.
An attention-grabbing T-shirt or graphic sweatshirt with an oversized maxi skirt will get everyone's attention, but an easygoing sweatshirt with jeans and sneakers can still make an impact.
Q3: In 2022, what are the best ways to wear matching outfits?
Coordinating shirts and bottoms with matching outerwear or accessories makes three-piece sets even more exciting.
However, this does not imply spending additional funds to accomplish the desired effect.
Find an item in the same color (or print!) family that you already own and style it all together—a completed monochromatic suit.