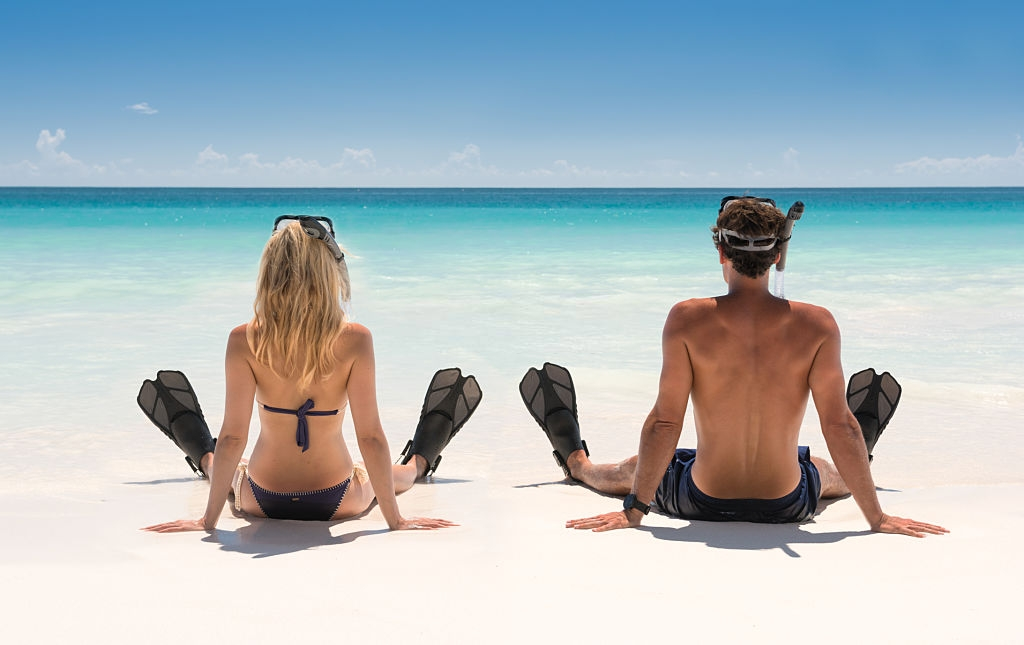 If you are keen on a vacation of a different kind, why not consider heading to some of the best-loved scuba diving spots in the world?
Besides unfurling the mysteries of a colorfully sensuous world below, scuba diving is a calming therapy for one's mind, heart, and soul.
Where else on the planet can you get up, close and personal with deadly and beautiful creatures that simply cannot be seen anywhere else?
So pack your bags as well as your scuba diving gear and get set to have the time of your life:
Best Scuba Diving Spots in the World
Here is the list of top 10 diving locations around the world that will enthrall you with their exceptional natural raw beauty and with the variety of creatures that reside under the lush blue water.
1. Rangiroa, Polynesia
Cited as one of the must-visit scuba diving spots in the world; Rangiroa is just an hour's flight away from Tahiti.
Besides being home to a gigantic lagoon, Rangiroa is one of the largest atolls in the world.
The two channels called 'Tiputa' and 'Avatoru' allow the waters of the Pacific into the lagoon and is home to hordes of fish, manta rays, eagle rays, turtles, dolphins, grey reef sharks, and even hammerhead sharks.
Although you are assured of superior diving experience, this place is not for the faint-hearted or inexperienced diver as the weather conditions may play up when least expected.
2. Sulawesi, Indonesia
There are plenty of diving sites around the tip of the Sulawesi islands, which is believed to be home to some of the most diverse life-forms in the world.
Pygmy seahorses, different types of fish, flatworms, and other bigger creatures can all be found here.
In fact, there is even a marine park called the Bunaken National Marine Park, which is one of the world's earliest forerunners of sustainable tourism.
As a tradition, divers who come here pay a small fee which goes a long way in sustaining the park itself.
Whether you are a novice or an experienced diver, the lovely coral reefs will simply astound you.
3. Scuba Diving in Cozumel, Mexico
Mexico has more to offer to the world than just jalapenos.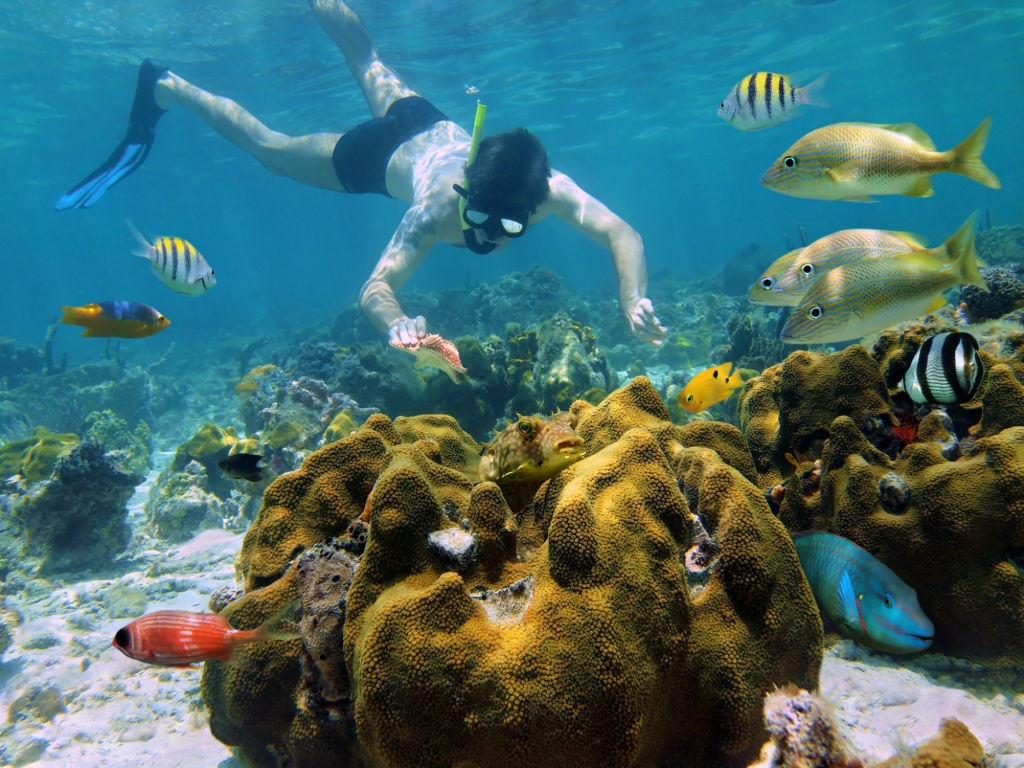 Scuba Diving in Cozumel, Mexico offers the diver a complete package with incredibly gorgeous reefs and crystal clear waters with visibility ranging up to 200 feet on a clear day.
There are 19 different reefs ranging from location to the type of marine life you find on them. Plus the place provides buzzing nightlife and affordable accommodation.
The locals and the atmosphere all attract loads of foreigners because of its friendly atmosphere.
Cozumel is just 12 miles off the Yucatan Peninsula, but you can be certain that no two diving experiences here are the same.
If you are keen to explore coral reefs and other coral formations underwater, then this is the perfect scuba diving spot to visit.
The 'Colombia' and 'Palancar' reefs are the two main coral reef systems here with plateaus that are low-lying.
The reefs have abundant underwater sea life in a myriad of colors and if you're lucky, you can even spot a whiskered Splendid Toadfish which isn't found anywhere else in the world.
No wonder then that many experienced divers claim that this huge island offers some of the best scuba diving experiences of their lives.
4. Scuba Diving in Fiji Islands, South Pacific
When you plan to see some real and exciting marine life marvels than there could be no parallel to Scuba Diving in Fiji Islands, South Pacific.
It offers unrivaled visibility 365 days a year plus it happens to be home to some amazing nature as it is Soft Coral Capital of the World,
and home to Great white wall and Yellow Tunnel to mesmerize the divers with the natural resource they've got.
5. Little Cayman, British West Indies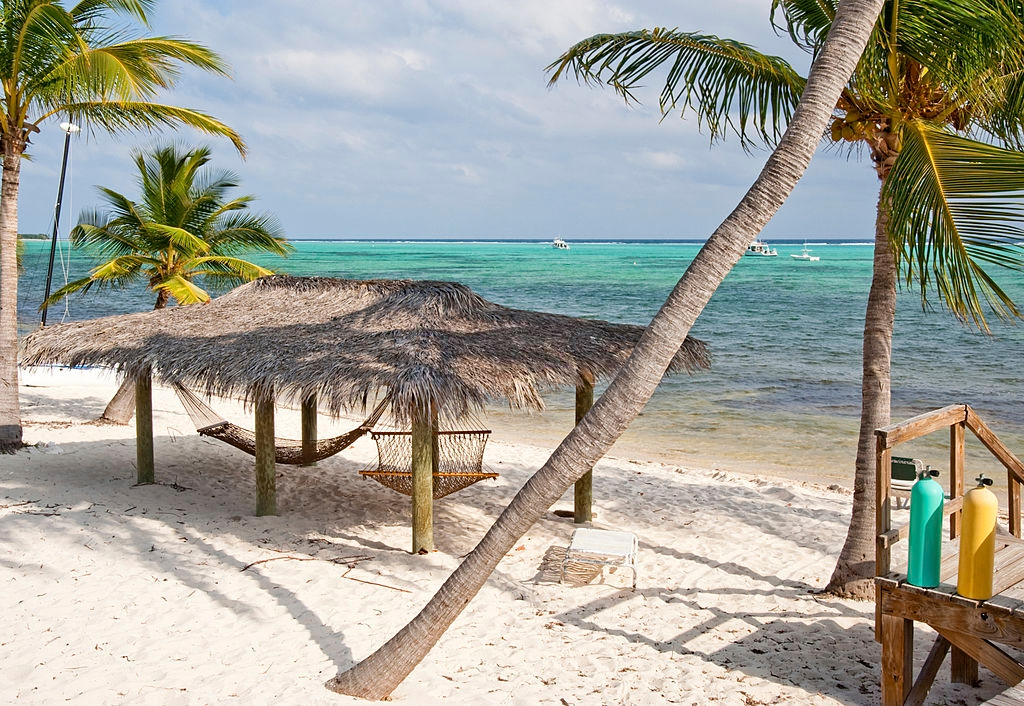 The island itself is quite small and is home to some old school Caribbean diving this is the best scuba diving vacation spots
So while you may not see extraordinary marine life here, you can most certainly look forward to unusual coral formations and the underwater scenery.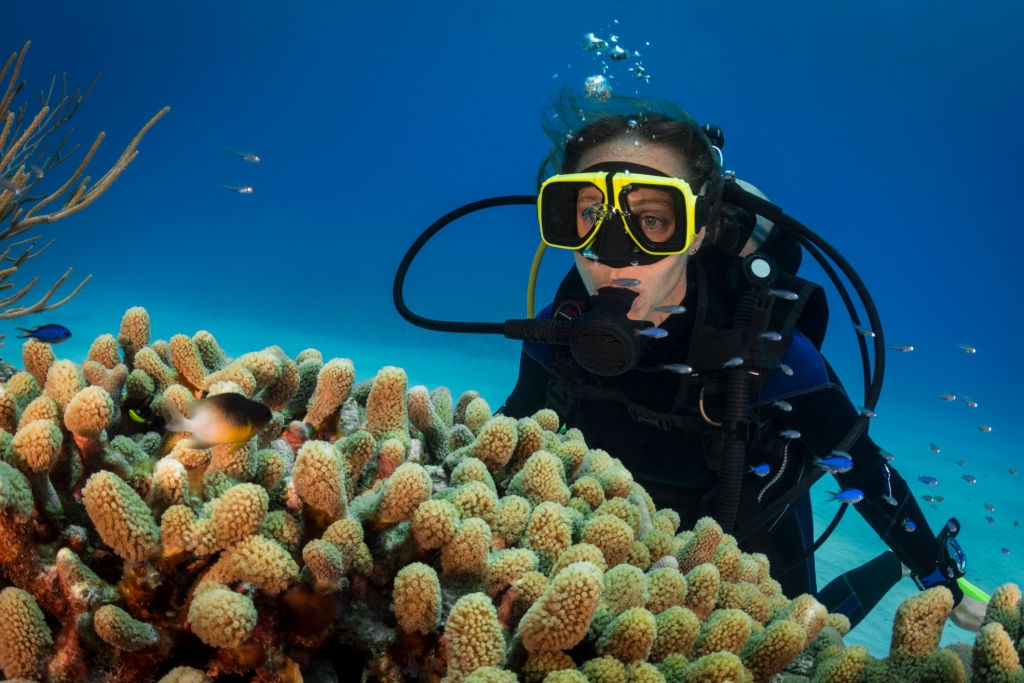 While you are here enjoying some laidback diving, don't forget to see the awesome Bloody Bay Wall and Jackson's Blight, which is home to a sheer coral cliff that drops more than 1,900 meters into a submarine trench.
The clear water and favorable weather make Little Cayman a wonderful diving spot for people of all ages to enjoy.
6. Scuba Diving in Grand Cayman, Cayman Islands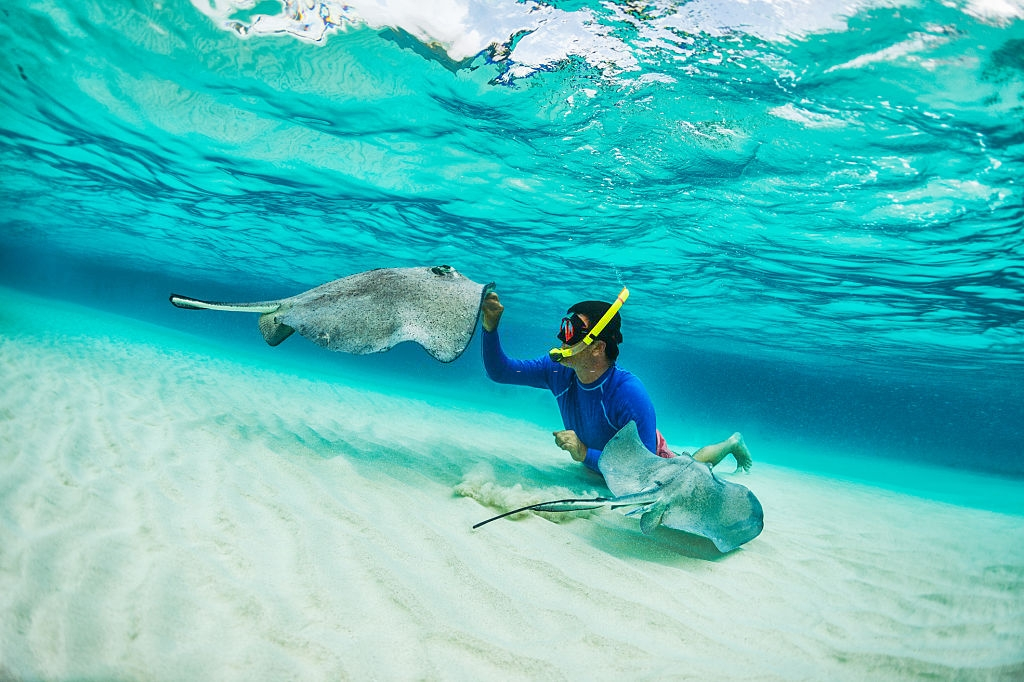 Scuba Diving in Grand Cayman, Cayman Islands happens to a paradise of natural marine life
in the Caribbean offering a vast variety of shallow reefs providing the diver an exceptionally high downtime.
Also, it neighbors with massive drop-offs ranging up to 12,000 feet.
7. Scuba Diving Sites in Florida, USA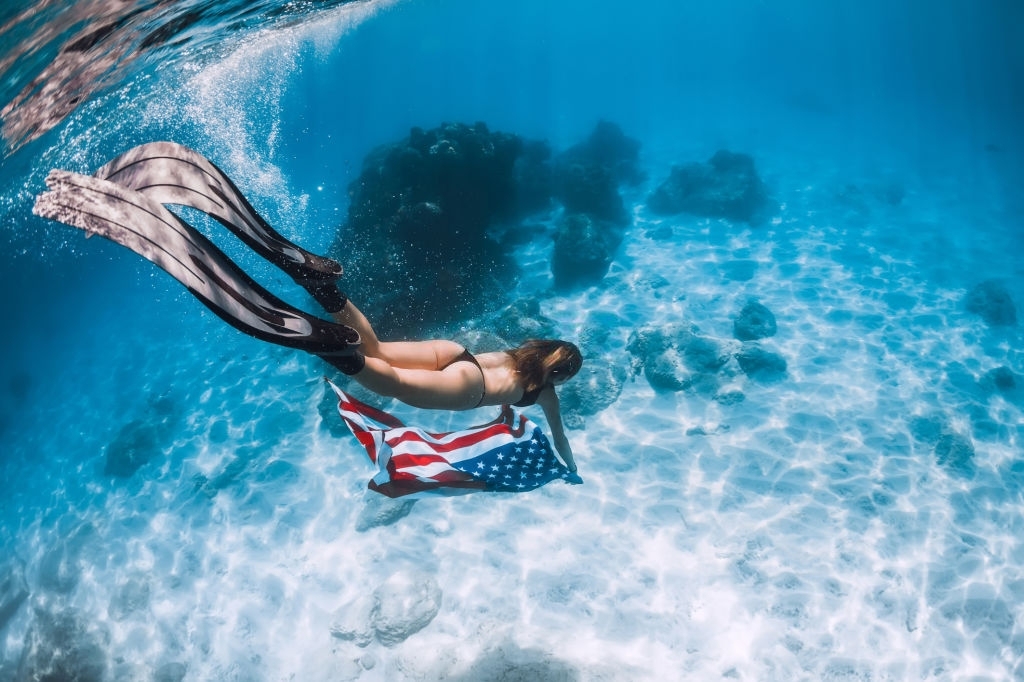 If you are a fan of swimming with giant turtles and enjoying the wonderful dolphins than Scuba Dive Florida, USA; provide you with the most celebrated destination by divers in North America.
The coast is enriched with a variety of reefs and wrecks to amuse the divers, and not to forget the warm water fish that is the specialty of the Floridian coast.
So if you are looking for an economical yet exciting experience than get your scuba suits on and enjoy the ride with sharks, ray fish, and dolphins in one of the most exciting locations of the USA.
8. Scuba Dive Heron Island, Australia (Great Barrier Reef)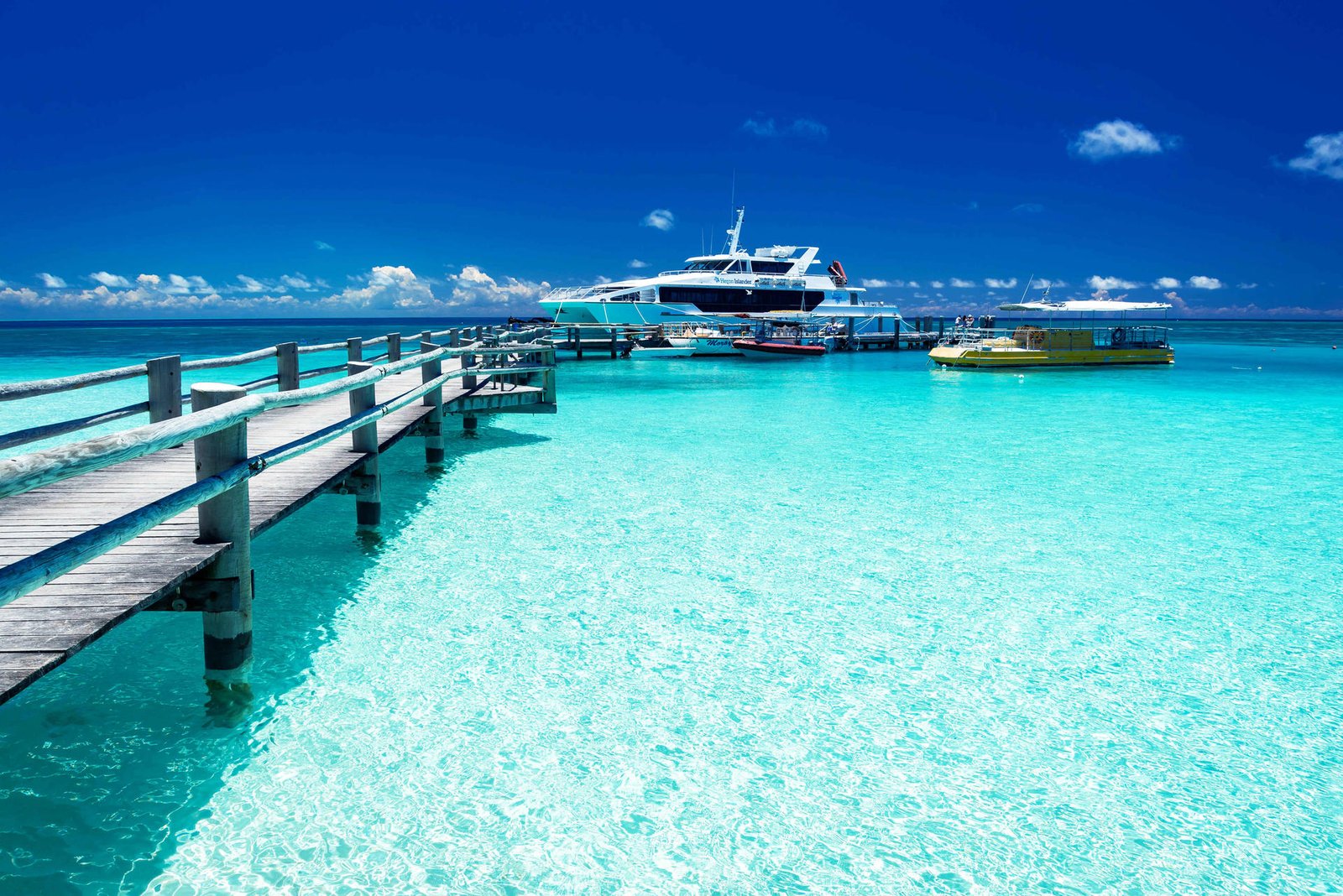 If you are looking forward to enjoying life underwater in a quite; non-industrialized area, then Scuba Dive Heron Island, Australia (Great Barrier Reef) is the call of the day.
Heron Island is literally a coral island situated over the Great Barrier Reef providing diving opportunities on a walking distance from the shore and with decent visibility.
To enjoy the serene beauty away from the load urban life head to Scuba Dive Heron Island, Australia (Great Barrier Reef) to enjoy the experience.
9. Scuba Dive in Hawaii
Hawaii already is home to world-renowned holiday getaways.
It also is home to giant turtles, sharks, whales, and stingrays because of its exceptionally hospitable volcanic ecosystem.
Though it lacks in the visibility department, availability of dive shops, and awesome life one the land make Hawaii and adventurous yet enchanting diving experience.
10. Great Barrier Reef, Australia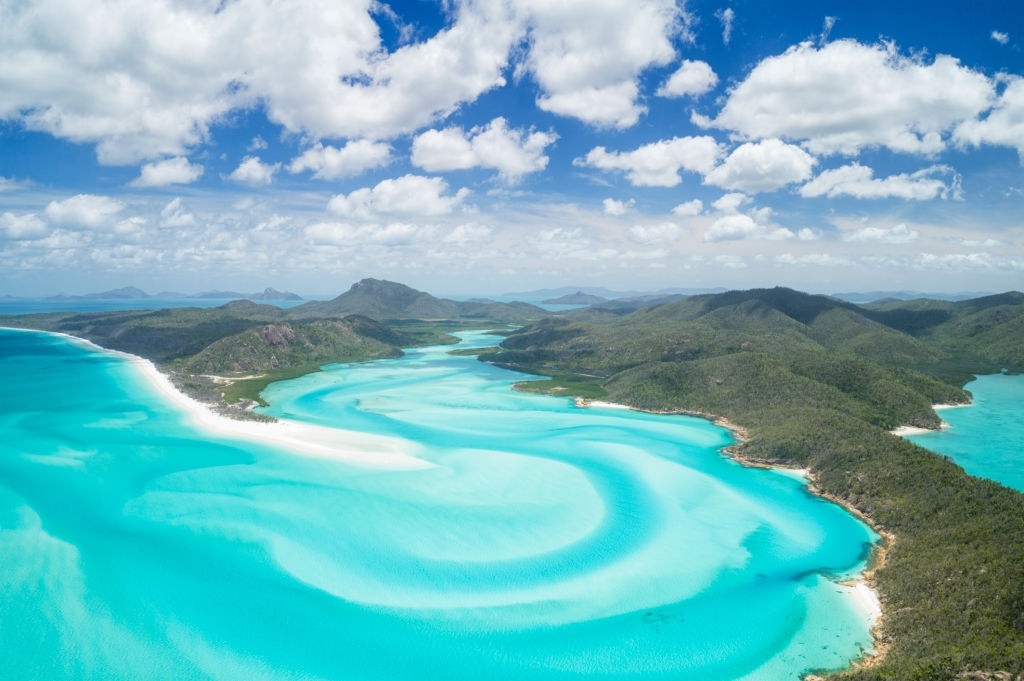 This is the mother of all scuba diving sites and to put it simply- unless you have seen what the waters of Australia have to show you; you ain't seen nothing yet!
Besides being one of the seven wonders of the natural world, the reef is also one of the two sights on earth that can be seen from space.
The marine park extends over 3000 km, with the reef alone measuring up to 150 kilometers offshore.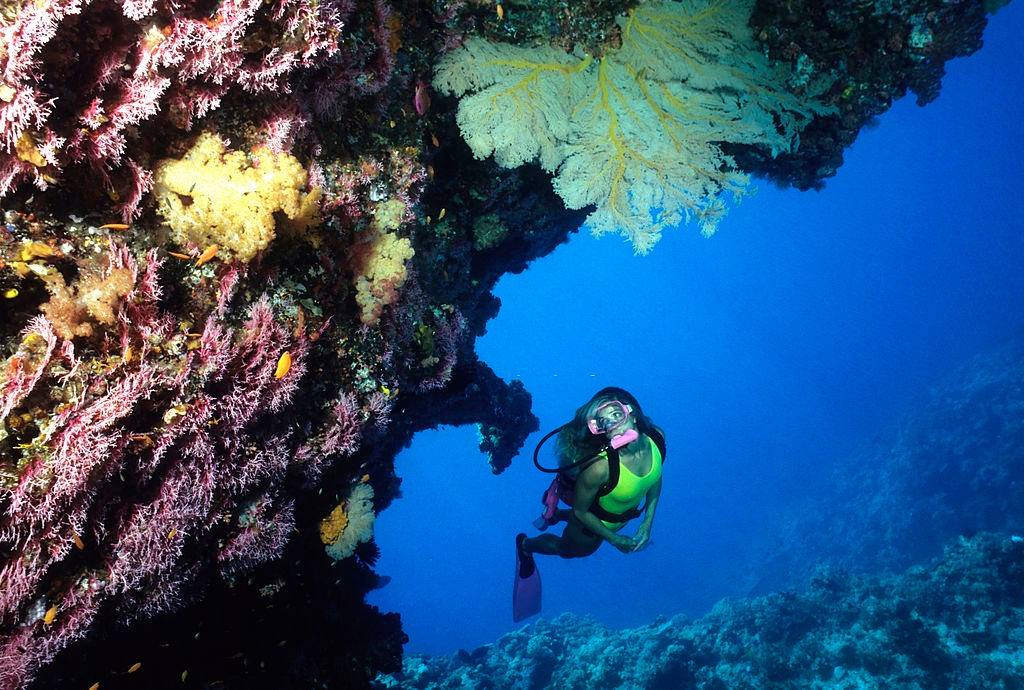 Scuba diving here will reveal many underwater attractions including the biggest collection of corals in the world, more than 1000 species of tropical fish, sea turtles, and even giant clams that are over 100 years old.
The reef is also the favored breeding spot for creatures like the humpback whales and for endangered species like the Green Sea Turtle.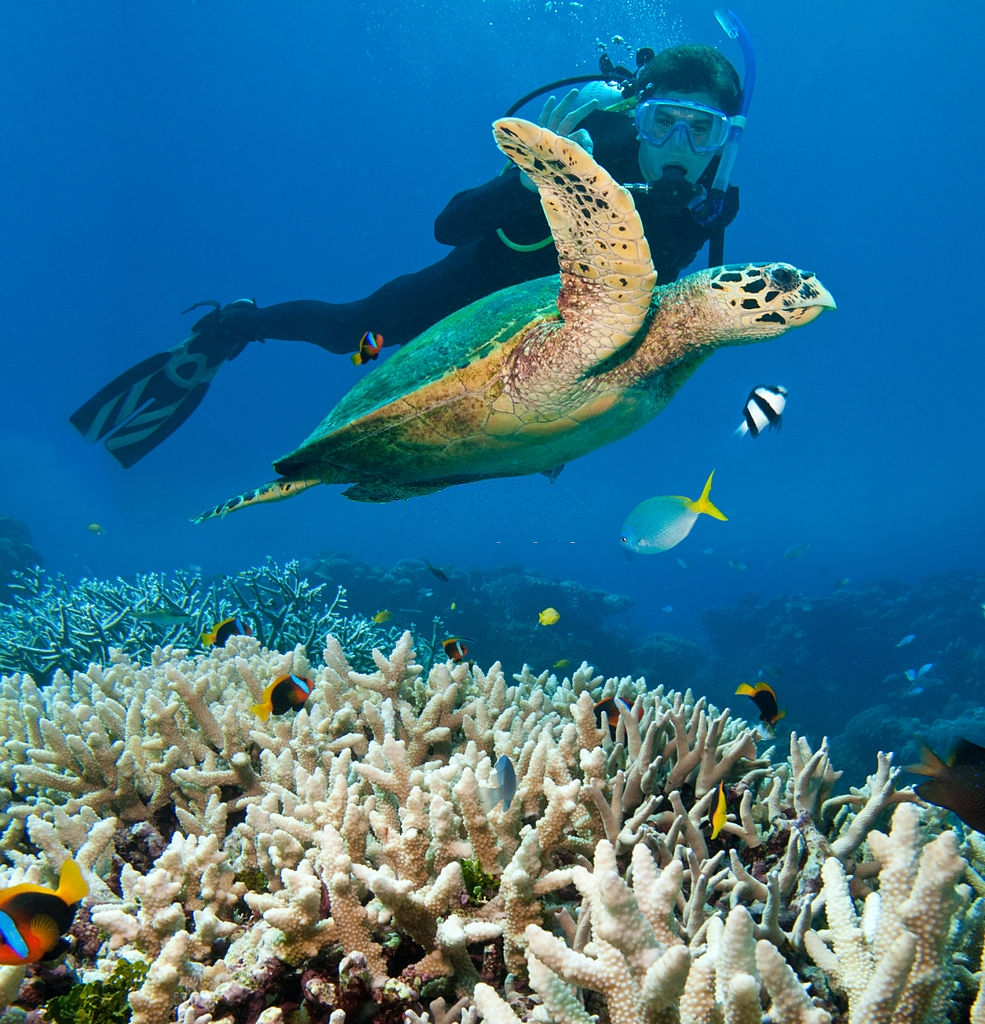 This World Heritage site is another world away from the one we call home.
Conclusion
For summers getaways lets ditch those traditional and generic hangouts and head under the sea to appreciate nature's marvelous work.
Plus what else could be a better way to beat the heat of summer other than under the water.
So, if you are ready for a different kind of adventure, these scuba diving spots promise to give you a lifetime experience and plenty of great memories too!