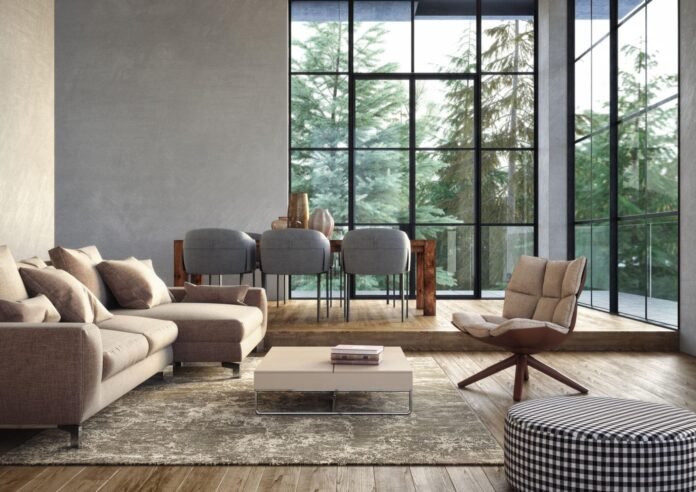 Designing and building your very own dream home is one of the most common desires we all share.
Why? Because a home is the most personal possession we have in our lives, and defines much of our happiness, memories, and overall comfort. Weirdly though, despite our best efforts, many properties are not personalized at all.
In fact, the vast majority of houses are generic, cookie-cutter designs that have been thrown up in no time by developers who were thinking more about their bottom line than the layout or look of the building itself.
This can encourage many of us to dream of designing our own homes, which reflect our personal tastes and way of looking at the world.
However, this remains a pipe dream for the majority of homeowners because of the eye-watering money it requires to design and build your own unique property.
It also takes time and skill, which is why relatively few people are ever brave enough to embark on such a project.
Is that being said, if you are in a position where you can build your own property from scratch, where exactly do you start?
Work with an architect
The first question that many people have when they are thinking about creating their own dream homes is how they can come up with the designs in the first place.
While we can all point at a picture of a mansion on Google Images and describe how we would change it to suit our tastes, it is a lot harder to design a house from the ground up.
This is why it is crucial to work alongside a custom home designer, who can guide you along the design process and give you advice about which direction to take with your ideas.
List your priorities
When you are starting the process of designing your dream home, it is important to have your priorities straight about how you want it to look.
One of the many reasons why designing a property is difficult is because it has to serve both an aesthetic and ergonomic purpose.
You can't just have a building that is completely overwhelmed by its outrageous design because you will find it a nightmare to live in.
On the other end of the scale, you don't want a home that is incredibly practical but dull to look at.
Therefore, have a long hard think about what you are going to be using the house for. Do you have a family? Are you just building a house in order to flip it and make a profit?
All these considerations need to be heard before you put pen to paper designing the house.
Be in keeping with the local area
You also need to keep the local area in mind when you are designing and building your dream home.
While the sky might be the limit for your ambitions, you need to factor in local planning laws and basic etiquette regarding the design.
For instance, if you attempt to build some ultra-modern brutalist house in a street that is full of ornate Georgian townhouses, you are almost certain to get rejected by local planning authorities and rub local residents up the wrong way.
Instead, make sure you keep the design in keeping with the surrounding properties.