Micellar water has become a popular product to remove makeup from the face properly without making your skin dry or irritating. And you have to keep it in your daily skincare routine.
There is micellar water for rosacea, dry, oily combination, etc skin types. Some people use micellar water as a facial cleanser. But should you actually do it?
Will it give the same effect as a cleanser? Do you still need to wash your face after using it?
To know all the answers to these questions, follow this article.
What is micellar water?
The first thing you have to understand is what is actually micellar water.
Micellar water contains micelles which are tiny suspended oil particles that will help you to get rid of all the dirt from your face or wherever you are using it.
It will attract all the grime from your face and makeup and make sure your face looks fresh and clean. It will remove all the impurities.
Does micellar water work?
Micellar water is especially for your face to remove makeup. This product is gentle on every skin and highly effective when it comes to cleaning your face.
Although this is a mostly water-based product, so sometimes it will be hard for you to remove thick makeup from your face. But overall it does a great job.
How do you use micellar water?
It is not hard to use micellar water on your face. All you have to take cotton pads or cotton balls, and then dab some water to them.
On your pad or ball is soaked, gently wipe your face with it. It will remove all the makeup or whatever you have on your face.
Do you rinse off micellar water?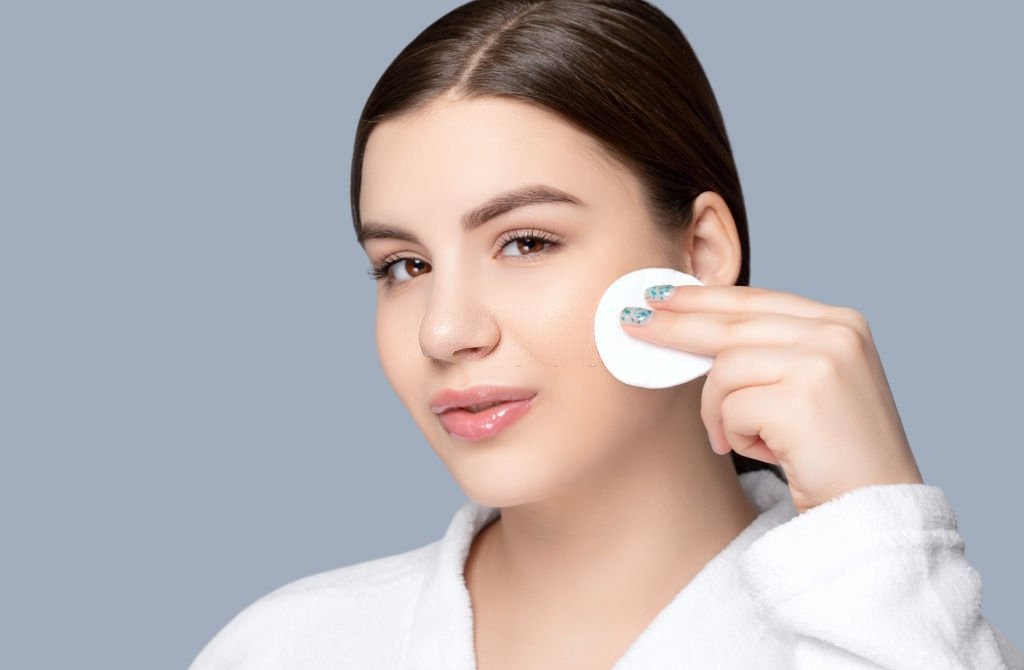 Some people ask should they wash their face after using micellar water or not. And the answer is it totally depends on the situation.
If you are using micellar water without applying any makeup, then you don't need anything to wash off the micellar water from your face.
However, if you have makeup on your face and then use micellar water, then make sure to use another cleanser for your face.
In this situation, you can do a double cleansing method for your face.
Micellar water for types of skin
There are different types of micellar water that are based on your skin type. So you have to make sure what your skin type is and then grab one for yourself.
Sensitive or Dry skin
If you have sensitive or dry skin, then you have to be careful about choosing micellar water.
You should get fragrance-free and non-drying micellar water. It will you to make your skin look not too dry after using.
Oily skin
If you are using micellar water for oily skin, then make sure it can absorb all the oil and extra shine from your face and remove dirt from your pores, and don't clog in your pores.
Combination skin
Getting micellar water for combination is a lot more tough task than you think.
Because they have some parts of the face too oily and some parts are dry. So you have to get micellar water that is not too drying or oily.
Hopefully, now you know that should you wash your face after using micellar water or not.