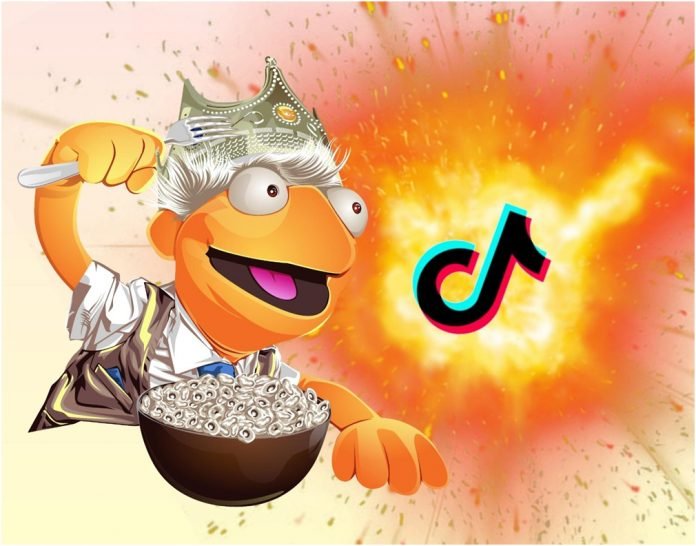 Let me warn you; this little puppet is likely to make your heart go "aw." We suggest you just keep a bowl of cereal next to you.
From an unprofessional puppet to a viral sensation — Marty D's journey has been full of joyful moments and cheerios hitting him, well yes, most of the time.
All Marty D wanted was to enjoy a bowl of cereal, but luck was never his friend; an object just kept hitting him.
But guess what? This time the object did not hit him. Instead, a whopping 25 million views on TikTok; Marty D from Unprofessional Puppets took the internet by storm.
A lot of people think that gaining 25 million views on a puppet video is an easy task, it is not.
From soccer balls to garbage cans to bottles, Marty D's journey has been one hilarious ride.
Marty D is much more than just a circus puppet.
He can make you laugh with his humor, unique comic style, reactions, and of course, the flying objects that hit him right in his face while all Marty D wants to do is enjoy his cereal.
So one can claim that this viral sensation, the Unprofessional Puppet, Marty D is nothing like the usual TikTok puppets.
It came to the world of TikTok as quite a shock that how an ordinary puppet under the name of Unprofessional Puppets, Marty D, got so much fame.
What makes Marty D stand is his odd approach to invoking genuine belly laugher with a slapstick dry humor.
His TikTok and Instagram are surprisingly refreshing with one unique factor, original content.
It is surprising how much Internet Culture has evolved over the years, and yet, unfortunately, puppets are still considered an unusual prop.
If you want to catch Marty D live and chat, join him for his Late night early show Live on Instagram Wednesday evenings from 9 to 9:30 PM EST.
To gain better insights about all the necessary information related to social pages, live streams, giveaways, contact info, and more updates about Unprofessional Puppet, visit their official website.