Ryderwear.com is an online retailer that specializes in fitness apparel.
Their focus is on designing and developing high-quality workout clothes for both men and women.
With a passion for fitness and a commitment to quality, Ryderwear offers a wide range of fitness apparel options that are designed to enhance performance, support muscle recovery, and provide exceptional comfort.
Their extensive range of products includes everything from gym clothes, workout accessories, and athleisure wear that are perfect for any fitness enthusiast.
At Ryderwear, the focus is on helping customers achieve their fitness goals while looking and feeling great.
Ryderwear's New Women's Workout Collection
Ryderwear.com has recently launched its latest women's workout collection, featuring a range of high-performance fitness apparel that is designed to enhance your workout experience.
This new collection is the perfect combination of style and functionality, with each piece crafted to cater to the unique needs of active women.
One of the highlights of the collection is the Excel Seamless High Waisted Leggings, which are crafted from a blend of spandex and nylon to provide superior flexibility and support during high-intensity workouts.
A seamless design, reduces friction and chafing, while the high-waist design ensures maximum coverage and support.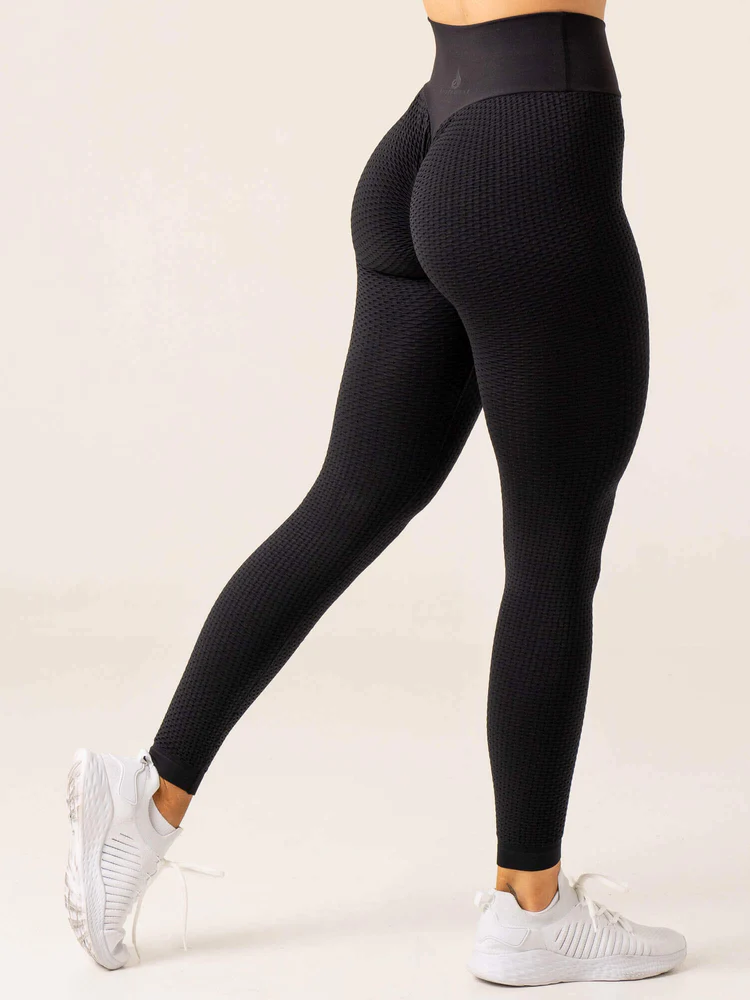 Another popular item in the collection is the Honeycomb scrunch seamless leggings, which are made from a breathable and moisture-wicking fabric that keeps you cool and dry during even the most intense workouts.
The honeycomb texture provides a unique and stylish look, and the scrunch detail on the back adds an extra touch of flair.
For those who prefer a more classic look, the Seamless leggings are an excellent option, with a seamless construction that offers a comfortable and flattering fit.
The high-waist design provides additional support and coverage, making these leggings ideal for any type of workout.
The Evolve seamless shorts are perfect for those who prefer a shorter length, with a high-waist design that offers ample support and coverage.
These shorts are crafted from a blend of spandex and nylon to provide maximum flexibility and durability and ensure a comfortable fit.
Other standout items in the collection include the Velour track jacket, which is perfect for post-workout lounging or for adding a touch of style to your everyday outfits, and the Twist sports bra, which features a unique twist detail at the front and provides ample support for high-impact activities.
Overall, the new women's workout collection from Ryderwear.com is an excellent choice for anyone looking to up their fitness game while also looking stylish and feeling comfortable.
With a wide range of options to choose from, there's something for everyone in this collection.
The Importance of Proper Workout Clothing for Women
Proper workout clothing is essential for women to have a safe and effective exercise routine.
The right attire can enhance their performance, comfort, and safety while exercising.
In this response, we will discuss the importance of proper workout clothing for women and the benefits of wearing high-quality workout apparel.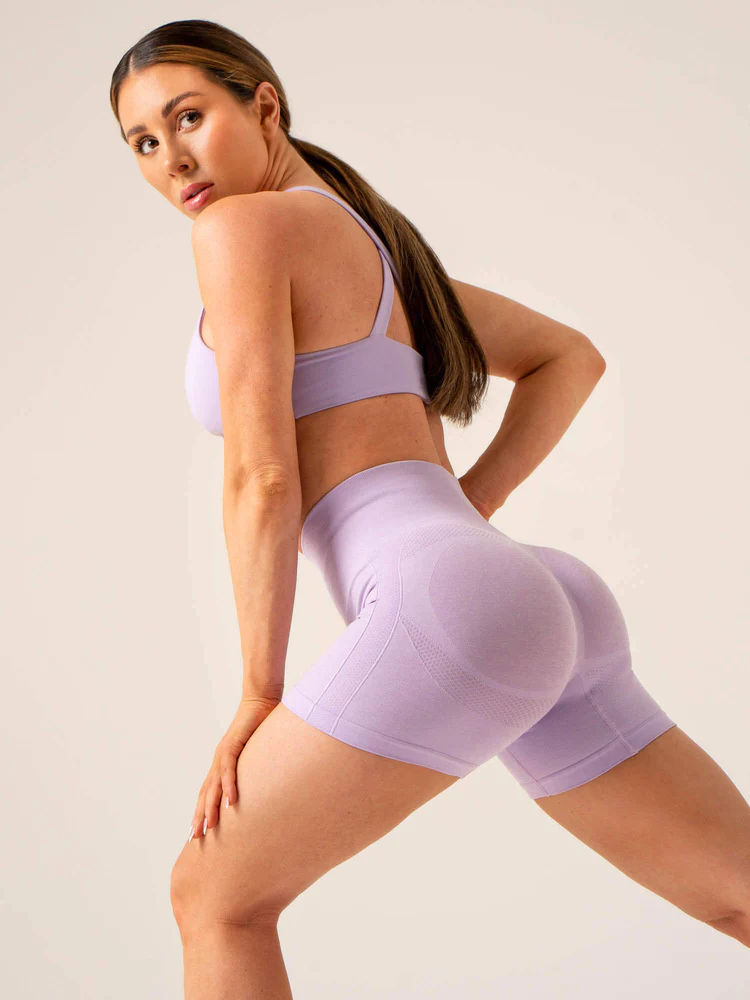 Wear Proper Workout Clothing When Exercising
a. Comfort and Mobility: The proper workout clothing should provide a comfortable fit and ease of movement during exercise.
The clothing should not be too tight or too loose, which can cause discomfort or restriction of movement, respectively. The right attire should allow women to move freely and confidently without any hindrance.
b. Safety: The right workout clothing should also prioritize safety. It should be breathable, moisture-wicking, and suitable for the type of exercise.
For instance, women who participate in outdoor workouts should wear clothing that protects them from the sun's harmful UV rays, and those who perform high-impact exercises like running should invest in quality sports bras that provide adequate support and prevent injuries.
c. Motivation: Proper workout clothing can also serve as a motivational factor. When women wear stylish and comfortable workout clothes, they tend to feel more confident, positive, and motivated to exercise regularly. It can help them build a positive mindset and achieve their fitness goals.
Benefits Of Wearing High-Quality Workout Apparel: Improved Performance, Comfort, And Support
a. Improved Performance: High-quality workout clothing can improve women's performance by providing a better fit, comfort, and flexibility.
For example, compression leggings can increase blood flow and reduce muscle soreness, leading to improved endurance and faster recovery.
b. Support: High-quality sports bras can provide excellent support and reduce breast movement during exercise, which can prevent discomfort, pain, and potential injuries.
Similarly, well-fitting workout shoes can provide proper cushioning and support, which can prevent foot and ankle injuries.
c. Durability: High-quality workout clothing is also more durable than cheap alternatives. It is made of high-quality materials that can withstand wear and tear, frequent washing, and tough workout conditions.
d. Style: High-quality workout clothing is also stylish and trendy, making women feel good and confident during their exercise routine. It can help them look and feel their best, and inspire them to keep up with their workout routine.
Proper workout clothing is essential for women to have a safe, effective, and enjoyable exercise routine.
High-quality workout apparel can provide numerous benefits, including improved performance, comfort, support, durability, and style.
Therefore, investing in quality workout clothing is a smart choice for any woman who wants to prioritize her health and fitness goals.
Ryderwear's Customer Reviews and Feedback
Customer reviews and feedback are an essential part of any business, and Ryderwear is no exception.
The company takes customer feedback seriously and uses it to continuously improve and refine its products.
Many women who have tried out Ryderwear's workout apparel in the past have provided positive feedback and reviews about their experience.
One customer praised the quality of Ryderwear's leggings, saying,
"I absolutely love my Ryderwear leggings! They are so comfortable, and the material is really high-quality. I wear them to the gym and even out and about, and they always look and feel great."
Another customer raved about the support provided by Ryderwear's sports bras, saying,
"I have tried so many sports bras in the past, but Ryderwear's bras are by far the best. They provide the perfect amount of support for high-impact activities like running and jumping, and they look great too!"
Customer feedback has also played a role in the design and development of the new women's collection.
The company has listened to feedback and suggestions from customers to create new designs and styles that are tailored to their needs and preferences.
For example, the high-waist design of the Excel Seamless High-Waisted Leggings was inspired by customer feedback requesting more coverage and support around the waist area.
Similarly, the scrunch detail on the back of the Honeycomb Scrunch Seamless Leggings was added in response to customer requests for more stylish and unique design elements.
Overall, customer reviews and feedback have been instrumental in the development of Ryderwear's new women's collection.
By listening to their customer's needs and preferences, the company has created a collection that is not only stylish and high-performing but also tailored to the specific needs of women who lead active lifestyles.
Conclusion
Wearing high-quality workout apparel is crucial for women who want to achieve their fitness goals.
Proper workout clothing can help improve performance, increase comfort, and provide the necessary support during physical activity.
Ryderwear's new women's collection is designed to meet the specific needs of active women, with features like moisture-wicking fabrics, high-waist designs, and stylish design elements.
Whether you are hitting the gym or doing outdoor workouts, the new collection from Ryderwear is tailored to help you achieve your fitness goals.
So why settle for mediocre workout clothing when you can experience the benefits of high-quality apparel?
Head over to Ryderwear's website at https://www.ryderwear.com/collections/womens to shop the new women's collection and take your fitness journey to the next level!