If you've seen any skincare videos or heard any skincare tips, then, chances are you've heard about double-cleansing.
What is this mysterious step?
Well, even though it sounds like it may be complicated, it's actually something that is super simple and very beneficial if added to your skincare regimen.
Let's start with the basics.
Skin Glands and Pores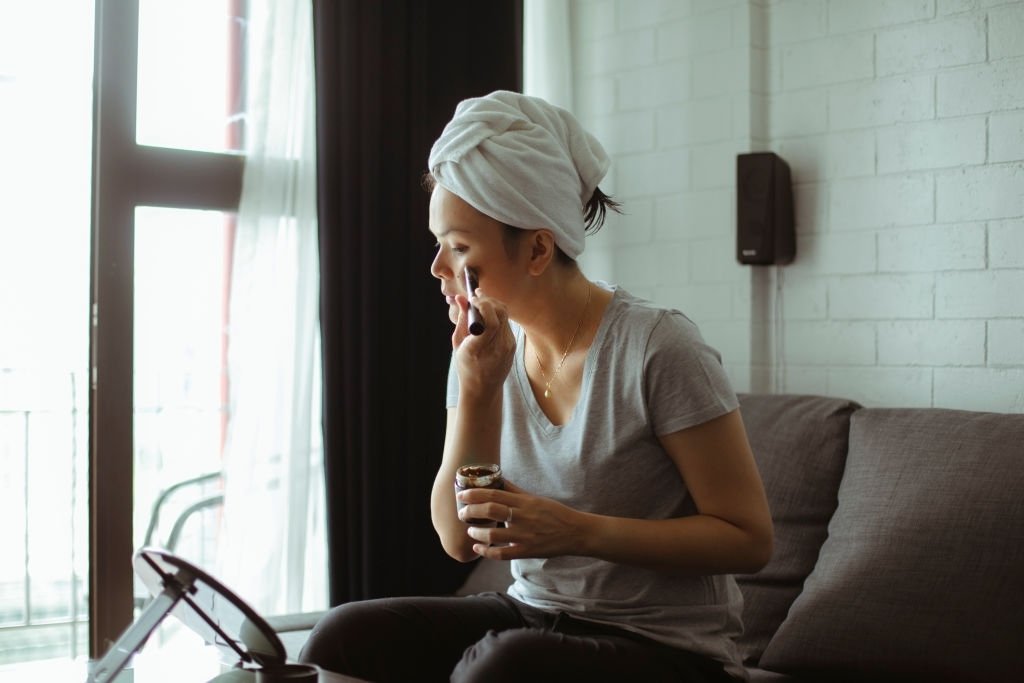 If you're like me and wear makeup almost every day, it's extremely crucial for the health of your skin and pores to make sure that you take it off every night.
Taking off your makeup every night not only feels good, but it also makes sure that your skin can breathe overnight, while also stopping your pores from clogging.
A little bonus reason, as if that wasn't enough, is that your skin actually renews itself nightly while you're sleeping!
So, if you have makeup on while you sleep, you prevent your skin from reaching its maximum potential, which would be a total bummer.
Now, back to double-cleansing.
Makeup Remover That Brings One's Best Features
After a full day of wearing your makeup and when you're ready to take it all off, I recommend using an oil-based cleanser or makeup remover to be the first step in your cleansing routine.
An oil-based cleanser really works to break up your makeup and dissolve what is on your skin.
My favorite first step in my double cleansing routine is the Garnier Micellar Water.
Micellar water works great to really get any makeup off because it contains tiny droplets inside of it, called micelles.
These micelles have many different surfactants, or basically tiny magnets, that are super attracted to any oils, or makeup that you have on your face; hence, taking it all of with ease.
Essential Step in Your Beauty Routine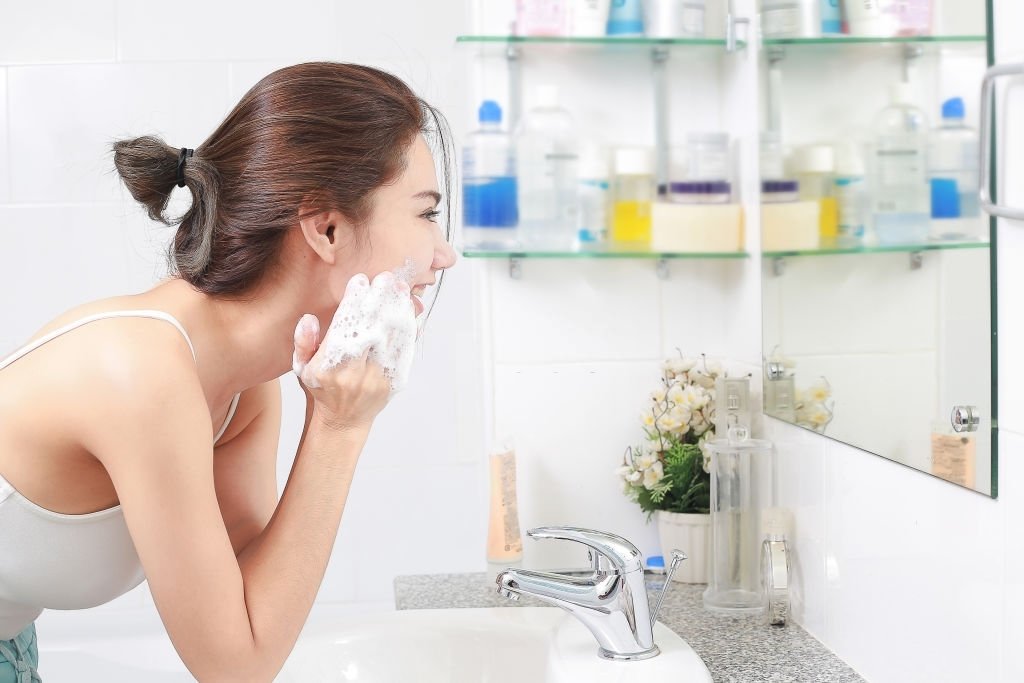 Micellar water is very gentle on the skin and it honestly feels like you're just using water to take your makeup off, except that it works!
After you get all of your makeup off, is when the second step begins in our double cleansing routine.
The makeup remover that we used in our first step worked to really get everything off of our skin and to ensure that anything that's applied after, will actually absorb into our skin.
Think about it, if you applied a cleanser over your makeup, sure it would do a little something, but it wouldn't really be able to permeate your skin at its highest level.
Makes sense? Great!
When it comes to the second cleanser, you can pretty much use anything that you love to really get in there and clean your skin to get every bit of makeup residue off.
For a Healthy Skin, Try CeraVe Foaming Cleanser!
My favorite everyday cleanser, both for day and night, has been the CeraVe foaming cleanser.
The CeraVe cleanser has such an amazing lather to it, is super gentle, and it really gets my skin nice and clean.
The second step in the double cleansing routine really helps to ensure that every last bit of your makeup is off, cleans it on a deeper level, and it also really helps with unclogging your pores!